The start of the COVID-19 pandemic was troubling, and confusing, and resulted in at least two persons being stranded in Costa Rica for three months. On their third date, Matt Robertson and Khani Le decided to surprise each other with a weekend getaway.
The group departed on March 17, 2020. Instead of spending just a few days together getting to know each other better, they ended up spending 90 days together, which led to a lot of tension and desperation.
What happens when people stop pretending and start being themselves is the subject of the Netflix documentary Longest Third Date. Was this the beginning of something wonderful, or doomed to fail from the get-go? Is Matt still seeing Khani? What we know is as follows.
Are Matt and Khani From 'Longest Third Date' Still Together?
As the documentary concludes, it is revealed that in April 2023, Matt and Khani are "still on the longest third date." This means that the couple is still together. Throughout Longest Third Date, Matt and Khani are questioned independently about their experiences, suggesting that they may have gone their separate ways.
Moreover, they both say things in the documentary that make one wonder if their relationship would survive after they get back to their regular lives. But by the end of the movie, they've decided to become boyfriend and girlfriend, and we see a quick montage of their antics back at home, like meeting one other's parents and moving in together.
Longest Third Date ends with a title card revealing that the couple is still together three years after their impromptu 79-day vacation in Costa Rica.
Due to Matt and Khani being included in separate interviews, the documentary's trailer doesn't reveal much. On the other hand, a friend's Instagram from January 1, 2023, had a photo of the couple. The description reads, "Blessed to spend the end of the year in the best company and to celebrate with an abundance of food, LOVE, and friendship. I should only be this lucky every year."
 Hopefully, the LOVE refers to Matt and Khani, who appear to be quite happy.
View this post on Instagram
The New York Post reported in February 2021 that the happy couple was enjoying a romantic meal together to commemorate their first year of marriage. They took a car instead of a plane, which is good news.
Prior to this, in September 2020, Matt and Khani adopted a blue Frenchie puppy named Banks, who is so incredibly cute that she has her own Instagram account full of photographs and videos that will make your heartache.
You can view some recent articles on the d@ting lives of other celebrities listed below:
Matt and Khani's journey in Costa Rica was only the beginning
When they finally got back to the States, both Matt and Khani told The New York Post that they were concerned their budding romance wouldn't last. However, they had high hopes that it would. "I didn't really want to get my hopes up," Khani admitted.
"Coming off a roller-coaster ride of experiences being stuck in Costa Rica, I think there was also some element of procrastination — not wanting to get back to 'real life,' in case that changed the dynamic between us at all," Matt shared.
Since everything seemed to have stopped, they decided to extend their journey by picking up a rental car in Texas. After that, Matt and Khani traveled to Matt's home state of Maine. As Matt put it, "I think we were both anxious and excited for a series of 'firsts' — meeting friends and parents," Most people believed that this situation could only end in marriage, so their worries were unfounded. The next logical step was a road trip to Seattle to meet Khani's relatives.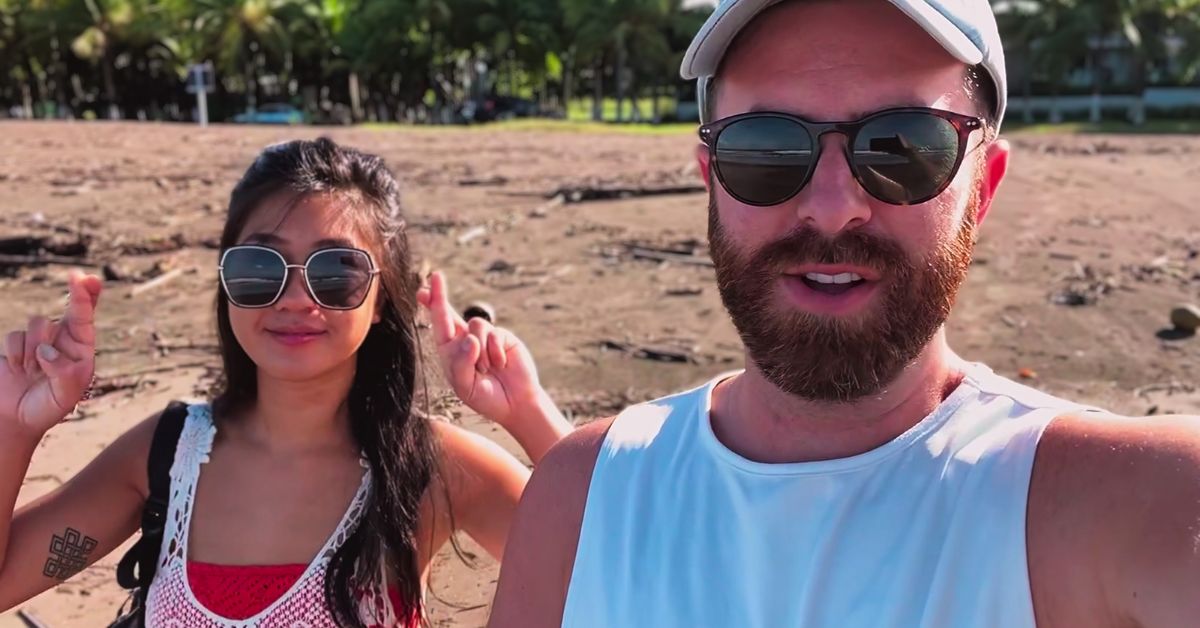 Apparently, Khani had forgotten to tell her dad that she was going on a date and would be out of the country. His assumption that his daughter was staying with friends was quickly dispelled, but he took the news well.
Telling The New York Post, "I had a lot of pressure, but things went well, and I seemed to have passed the first of what I expect will be many tests," Matt elaborated on the anticipated difficulty of his future endeavors.
They haven't been separated since March 2020 when Matt and Khani boarded the plane together. "I wouldn't change anything," gushed Khani. "In many ways, you can say we're still on our third date," said Matt.
On Tuesday, April 18, you can watch Longest Third Date on Netflix.