Could it be more than just best friends? We all want to know if HunterGirl and Noah Thompson are d@ting after American Idol season 20 because they returned to the stage together. Read on for the inside scoop on how close these two ex-contestants really were.
American Idol, Simon Fuller's groundbreaking singing competition, debuted on FOX in 2002 with Simon Cowell, Paula Abdul, and Randy Jackson as judges. After 15 seasons on FOX, the show was canceled in 2016, and ABC revived it in 2018.
In addition to Seacrest's return as host, the judges this season are Katy Perry, Luke Bryan, and Lionel Richie. In search of a recording contract and $250,000, the show follows undiscovered musicians from all around the United States as they perform for a panel of expert judges.
Listed below are some recent articles about the d@ting lives of other notable people:
Both HunterGirl and Noah Thompson made it to the final round of competition on American Idol Season 20. In the end, Thompson was declared the victor and signed a record deal with Hollywood Records.
Despite finishing in second place, country music artist HunterGirl (Hunter Wolkonowski) is having a successful career (she recently released new tracks and performed at the Grand Ole Opry). They grew close on the show and have stayed that way even though they were fierce competitors against one another.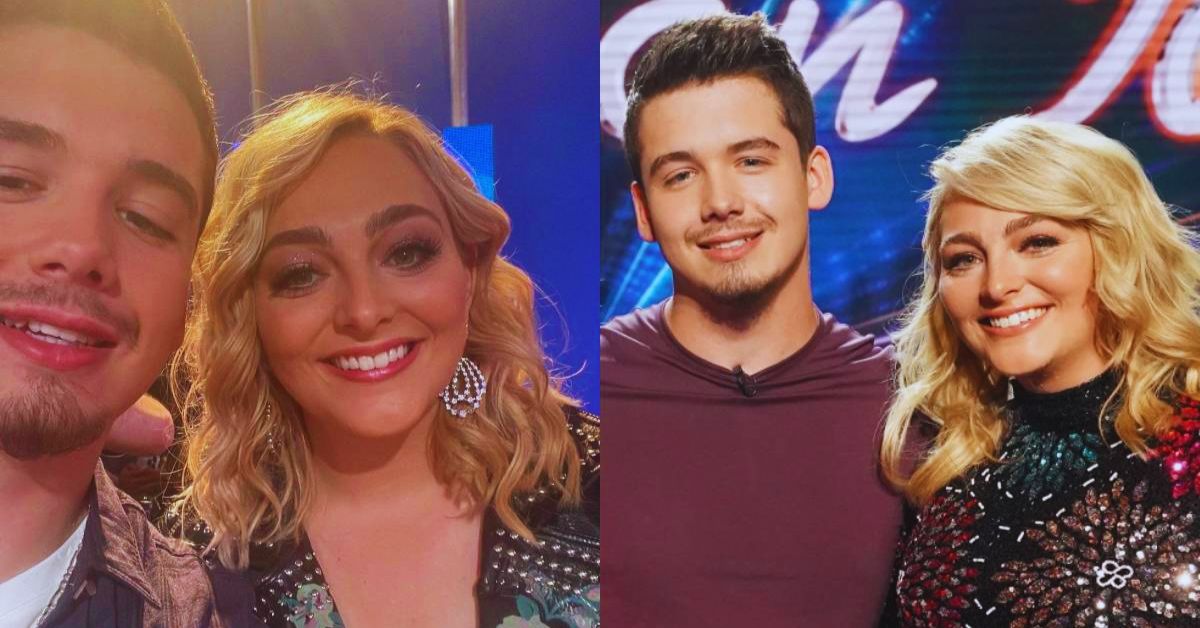 The two up-and-coming country artists have just revealed that they will be touring together beginning in October 2022. "I can't believe a year ago, I was working construction, and now I'm announcing a tour with one of my closest friends, HunterGirl," Thompson stated in a news release.
"HunterGirl and I met on Idol and became really close. We've stayed friends, and now we get to get out there on the road together. One of my favorite things to do is get up on stage and sing. I am literally living in my dream world." Touring the country together and performing music together fueled speculation that they were an item.
On April 23, 2023, they returned to American Idol to sing a duet of Thompson's hit track from 2022, "One Day Tonight. This song's officially out ya'll, hope y'all enjoy it! So happy to have @huntergirlmusic on this!! Thank you @americanidol for allowing us to come back and perform!!" Thompson wrote in an Instagram post.
HunterGirl also promoted the performance and their cover, which can be heard on many streaming platforms, with an Instagram post. "Had a blast being back on the @americanidol stage tonight!! the duet is out on all streaming platforms now. Thank you guys!" the singer wrote in the caption.
View this post on Instagram
If HunterGirl and Noah Thompson are d@ting, how is their relationship in 2023 now that American Idol is over? If you want to know more, read on!
Are American Idol Contestants HunterGirl and Noah Thompson D@ting?
There will be no post-American Idol season 20 romance between HunterGirl and Noah Thompson. In an August 2022 interview with Taste of Country, Thompson dispelled the claims.
"Me and Hunter, I mean we became a lot closer than the other, uh, you know, the other contestants toward the end just because we had our trailers side by side," Thompson said. "That's not something we picked, we just became close. We talked about how one person was feeling this way or I was feeling this way, whatever. She was just kind of there for me and I was there for her. We just became best friends," he added.
You can view some recent articles on the d@ting lives of other celebrities listed below:
His interview comes following whispers that he's been seeing HunterGirl since splitting up with Angel Dixon, with whom he shares a two-year-old son, Walker.
Thompson confronted the rumor head-on. "I love Hunter to death. But we are not together, by no means," he stated. He also pointed out there is no between animosity his (alleged now former) girlfriend and Hunter. "They're good friends…Angel, once Angel flew down here, Hunter and Angel talked. They're good friends. People just need to quit. Nobody has done a single thing."
American Idol airs on ABC every Sunday and Monday at 8 p.m.