After a four-year break since the last season, Black Mirror will return to Netflix in June 2023 with its sixth season. Netflix and the show's owner have been talking about bringing it back for a long time.
The anthology series first played on Channel 4 in the UK for two seasons. After that, Netflix took over and made three more seasons and an interactive special. Charlie Brooker and Annabel Jones are in charge of the show.
They only work for Netflix under their Brokes & Bones name. The two people have also made Attack of the Hollywood Cliches!, Cat Burglar, and Death to 202X, in addition to Black Mirror.
Because Black Mirror is a variety show, it's been hard to keep track of production, and it's known to be hard to keep track of production in general. Red Book was the working title for the whole sixth season of the show. But local news stories have given us some information about how certain shows of the season were made.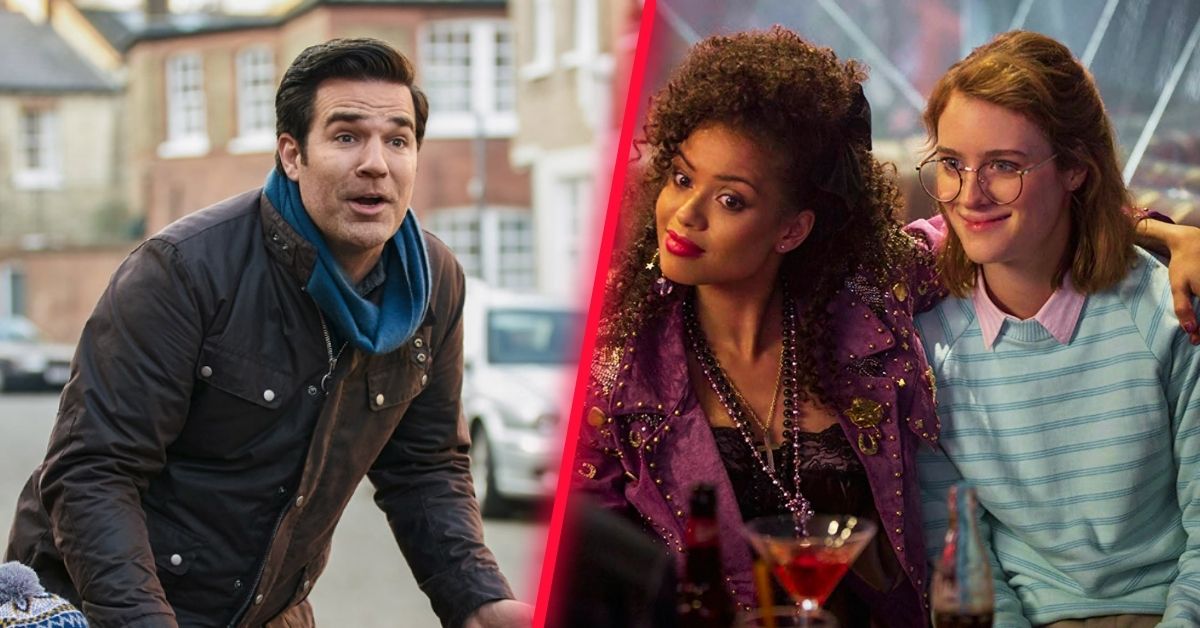 The Olive Press reported in June 2022 that one of the scenes was filmed in Costa Del Sol. Filming took place in San Pedro, Marbella, Estepona, and Loasur Studios in Coin, among other places. Sur In English said, "Netflix has been filming a series on the Costa del Sol," which backs up the first story.
In the same month, there were reports that a film crew from the Red Book project had been seen in Harrow. In August 2022, Zazie Beetz told Deadline that she was done shooting her scenes in June 2022.
You Won't Be Able to Stop Watching These Addictive Seasons:
Black Mirror Season 6 Release Date
Even though the exact date of the sixth season of "Black Mirror" hasn't been set yet, it's likely to return in June 2023, which isn't too far away.
Black Mirror Season 6 Trailer Revealed
On April 26, 2023, Netflix posted a teaser video for Season 6 of Black Mirror on its YouTube page. Set to a cover of "I Don't Want to Set the World on Fire," the trailer shows us what the new episodes of this season will be about.
We see Aaron Paul in a space station, an eerie flashy smiling face, Zazie Beetz using dial-up internet, Paapa Essiedu in a white fluffy parka, and a lot of tech (and people) going wrong.
Frequently Asked Questions
Are they making a season 6 of Black Mirror?
Wednesday, Netflix said that the sixth season of "Black Mirror" will start airing in June of this year. It is being called "the most unpredictable, unclassifiable, and unexpected season yet." Season six was created and written by Charlie Brooker. He discussed the show's return on the Netflix fan site Tudum.com.
When did Black Mirror season 6 come out?
There isn't a definite date for Black Mirror Season 6, but we're almost sure you'll be able to stream it in 2023. It could be in the middle of the year, though.
Who is in Black Mirror season 6?
Regarding casting, Season 6 of Black Mirror is a feast, with everyone from Aaron Paul to Zazie Beetz in it. And in between? People like Salma Hayek, Annie Murphy, Ben Barnes, Himesh Patel, John Hannah, Josh Hartnett, Kate Mara, Michael Cera, Paapa Essiedu, Rob Delaney, Rory Culkin, and more.