Season 2 of Bel-Air premiered on February 23, but Peacock has just thrown a significant mid-season surprise: Season 3 of Bel-Air is officially on the way.
Bel-Air is a remake of the popular '90s sitcom The Fresh Prince of Bel-Air, in which Will Smith played a fictionalized version of himself. Bel-Air is an hour-long drama, whereas Fresh Prince was a half-hour family sitcom.
The series' dramatic notion arose from filmmaker and Fresh Prince enthusiast Morgan Cooper's inquiry about what the iconic sitcom might look like if it were done today. Cooper responded in 2019 with Bel-Air, a four-minute short film presenting all the characters we know and loved in a dramatic environment with heavier tension. Will Smith was drawn to the short film-turned-trailer once it went viral; the rest is history.
"Working with partners that have been so supportive of that vision while bringing their sensibilities and talent to the project, we were able to create something that we were ultimately all proud of," Cooper said of the show's creative process last year to Teen Vogue.
"This show came from a place of passion and wanting to make something meaningful to the culture. It's been quite a journey, but I wouldn't change anything about it."
The official Bel-Air Twitter account uploaded a video slideshow of the show's cast members holding up the number three with their fingers on March 17. 
We're halfway through the season and decided why not bless the fans with some more good news? #BelAirPeacock is coming back for another season! Don't call it a comeback cuz the kings (and queens) never left! 👑 Stream #BelAirPeacock Season 2 now, only on @Peacock. pic.twitter.com/goQVpJSxwc

— Bel-Air on Peacock (@BelAirPeacock) March 17, 2023
Bel-Air season 2 will conclude on April 27, 2023, and air weekly on Peacock. While we don't know how the rest of this exciting sophomore season will play out, it's excellent news for fans that Will and the Banks family's stories won't finish there.
Below, we've compiled everything you need to know about Bel-Air season 3, including the new and returning characters, release date, trailer, and narrative details.
When Will Season 3 of Bel-Air Premiere?
Bel-Air season 2 you debuted almost precisely a year after Bel-Air season 1. If Bel-Air's production schedule maintains similar, Bel-Air season 3 might premiere in spring 2024. Mark your calendars right away!
We have recently covered some articles about upcoming movies and shows. You can find the release dates in the posts listed below:
Who is in the Cast of Bel-Air Season 3?
Since season 2 is currently airing and might contain any number of stunning plot twists or character de@ths, it's hard to say who will be back for season 3 of Bel-Air. But rest assured that your favorite characters:
Jabari Banks (Will)
Olly Sholotan (Carlton)
Coco Jones (Hilary)
Akira Akbar (Ashley)
Adrian Holmes (Phillip)
Cassandra Freeman (Vivian)
Jordan L. Jones (Jazz)
Jimmy Akingbola (Geoffrey)
and Simone Joy (Lisa Wilkes)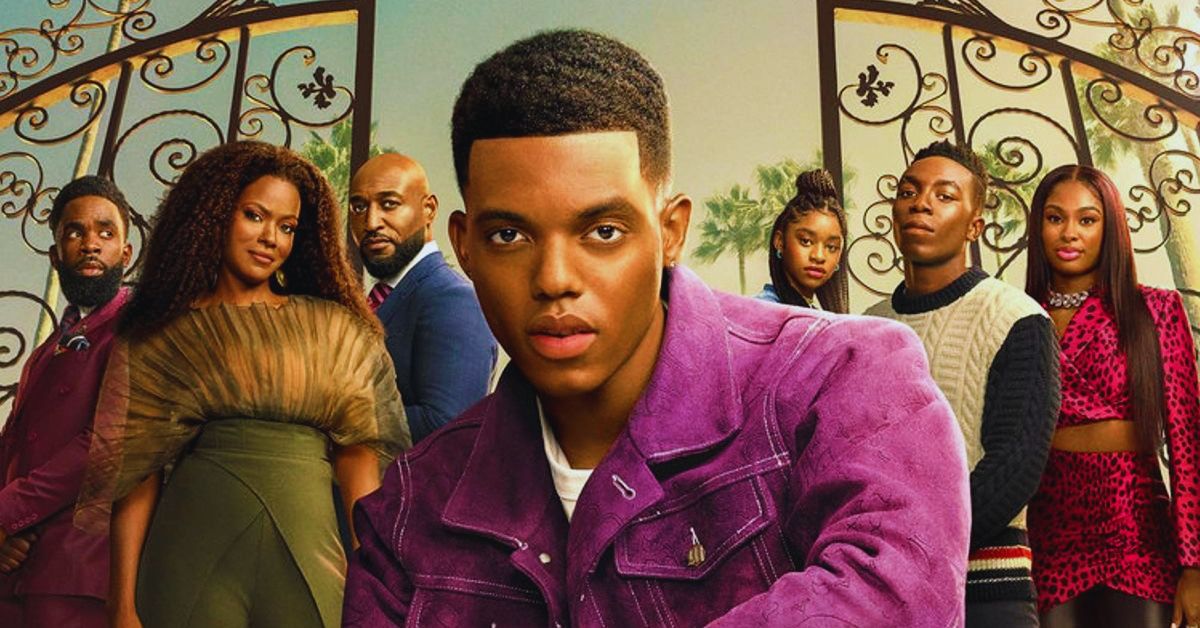 There's still much unsaid between Will and his parents, played by April Parker Jones's Vy and Marlon Wayans's Lou so they may return in season 3. Newcomers from Season 2 are also possible returnees, including Brooklyn McLinn as formidable basketball recruiter and AAU Coach Doc Hightower, South Los Angeles native Jazlyn Martin as Will's new love interest Jackie, and Carlton's new love interest and Bel-Air Academy Black Student Union president Riele Downs as Yazmin.
What Will Bel-Air Season 3 Be About?
Season 2 of Bel-Air became suitable to the drama after the season 1 cliffhanger: Will's dad Lou didn't just up and leave them; he was in jail for 13 years. There are growing pains as the Banks family attempts to mend individually and as a unit. Will goes on an emotional journey of his own, trying to figure out who he can trust.
Should he trust the mysterious new South Los Angeles-based mentor who has recently appeared in his life? Or the people who had been lying to him his whole life, including members of his own family.
Season 2 is still airing, but so far, we've seen Carlton and Will grow closer, Hilary step into her power like never before, Jazz tap into his vulnerability, Ashley explores her identity, and Uncle Phil and Aunt Viv try to strike a… realistic work-life balance that doesn't break their marriage.
From here, the sky's the limit, and season 3 of The Fresh Prince of Bel-Air has the fantastic potential to update even more of the classic series' stories for modern audiences. Listen in!
Where Can You Find Season 3 of Bel-Air?
Bel-Air Season 3 will be available exclusively on Peacock, as were Seasons 1 and 2. Bel-Air, a drama series starring Jabari Banks, Adrian Holmes, and Cassandra Freeman, is now streaming on Netflix. On your Roku device, you may watch it on Peacock TV, Hulu, Vudu, Prime Video, or Apple TV.
We have recently covered some articles about upcoming movies and shows. You can find the release dates in the posts listed below:
Is There a Bel-Air Season 3 Teaser Out There?
No, not just yet. The third season of Bel-Air has not yet begun filming, so no trailer is available now. But keep an eye on this space! Any early glimpses of the highly anticipated third season will be posted here.