Black Mirror season 6 will soon be available on Netflix after being absent since June of 2019. The anthology series has reportedly signed a new cast, and episodes may already be in production. And sure enough, Netflix announced the arrival of the new season. Here is everything we currently know about Black Mirror season 6.
Netflix has ordered a sixth season of its dystopian blockbuster series Black Mirror while you all wait for the terrifying virtual reality headgear from "Playtest" to enter the market.
At the end of Season 6, the big question is: what else is there to discover? TikTok, artificially intelligent (AI) music, cryptocurrencies, and NFTs are all examples of current developments in technology, yet Black Mirror thrives on the unexpected. The new trailer for the upcoming season doesn't reveal much about the plot, but it sure looks eerie and twisted.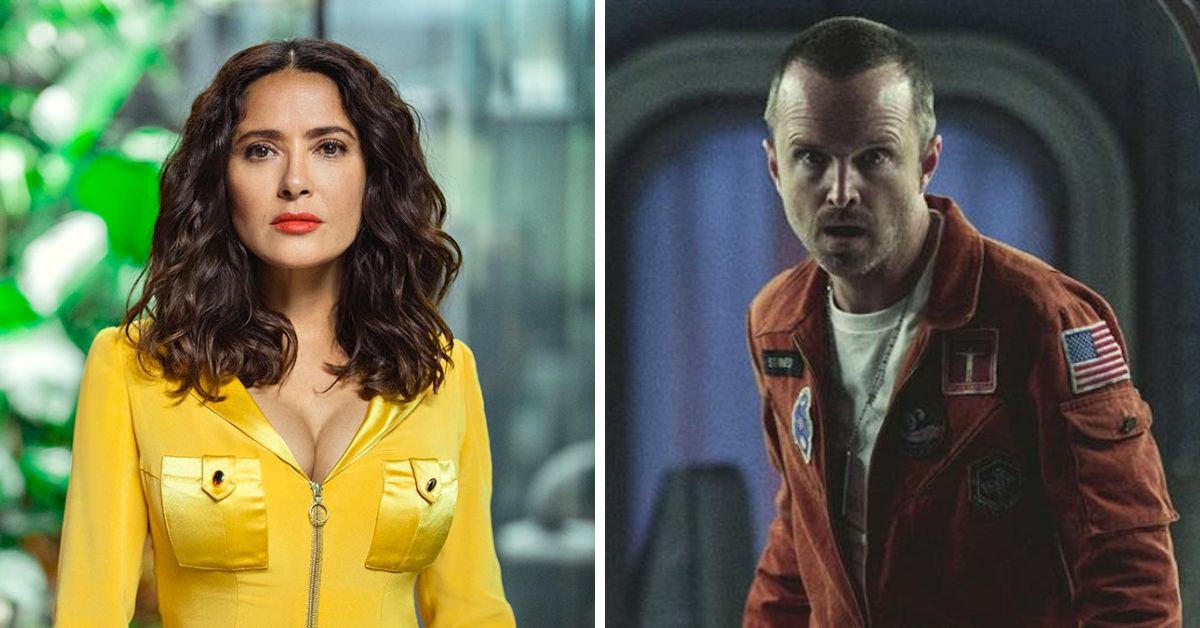 These Seasons Are a Must Watch for Any Fan:
Black Mirror Season 6 Release Date
After a four-year break since the last season, Black Mirror will return to Netflix in June 2023 with its sixth season. Netflix and the show's owner have been talking about bringing it back for a long time.
The anthology series aired on Channel 4 in the UK for two seasons. After that, Netflix took over and made three more seasons and an interactive special. Charlie Brooker and Annabel Jones are in charge of the show. They only work for Netflix under their Brokes & Bones banner. The two people have also made Attack of the Hollywood Cliches!, Cat Burglar, Death to 202X, and Black Mirror.
Because Black Mirror is an anthology show, it's been hard to keep track of production, and it's known to be hard to keep track of production in general. Red Book was the working title for the whole sixth season of the show. But local news stories have given us some information about how specific episodes of the season were made.
The Olive Press reported in June 2022 that one of the episodes was filmed in Costa Del Sol. Filming took place in San Pedro, Marbella, Estepona, and Loasur Studios in Coin, among other places. Sur In English said, "Netflix has been filming a series on the Costa del Sol," which backs up the first report.
In the same month, rumors were that a film crew from the Red Book project had been seen in Harrow. In August 2022, Zazie Beetz told Deadline that she was done filming her scenes in June 2022.
What to Expect from Black Mirror Season 6 Plot?
Since each season is made up of different stories, there isn't really a main plot, unless you count the general idea of "dystopia." But Charlie Brooker, who makes the show, says that this chapter will be even stranger than the others.
"Partly as a challenge, and partly to keep things fresh for both me and the viewer, I began this season by deliberately upending some of my own core assumptions about what to expect," he told Tudum. "Consequently, this time, alongside some of the more familiar Black Mirror tropes we've also got a few new elements, including some I've previously sworn blind the show would never do, to stretch the parameters of what 'a Black Mirror episode' even is. The stories are all still tonally Black Mirror through-and-through — but with some crazy swings and more variety than ever before."
Is There Any Trailer for Black Mirror Season 6?
The first teaser came out on April 26 and gave a sneak peek at the movie's star-studded cast and creepy plot.
Frequently Asked Questions
Will there be a season 6 Black Mirror?
Season 6 comes after a long break, which made fans of Mirror wonder if season 5 in 2019 would be the last. Brooker said that every episode of the next season will be different so that the show stays "fresh" and "challenging."
Why is Black Mirror season 6 taking so long?
But Brooker mostly worked on comedic writing, like his fake documentary Death to 2020, and IP rights were a big reason why Black Mirror was late. Before Brooker and producer Annabel Jones left Endemol Shine Group to start their own company, they owned the rights to Black Mirror.
When did Black Mirror season 6 come out?
The sixth season of Black Mirror will start in June.