Fans of the fantasy series should rejoice: it appears like Netflix is keen to renew for a third season soon before the second installment's April 27th premiere.
The plot synopsis for season 2 of the DC comic adaptation is as follows:  "Looking to consolidate power by finding a cure, Abot uses the children as fodder for the experiments of captive Dr. Aditya Singh (Adeel Akhtar), who's racing to save his infected wife Rani (Aliza Vellani)."
"To protect his friends, Gus agrees to help Dr. Singh, beginning a dark journey into his origins and his mother Birdie's (Amy Seimetz) role in the events leading up to The Great Crumble."
As we prepare for season two, here's everything we know about Sweet Tooth's potentially upcoming third season.
We have lately covered great articles about other movies and shows. You can find the release dates listed below:
What Is The Story Of Sweet Tooth?
The official summary from Netflix is as follows: "On an epic adventure across a post-apocalyptic world, a lovable boy who is part human and part deer searches for family and home with a gruff protector." So good for you.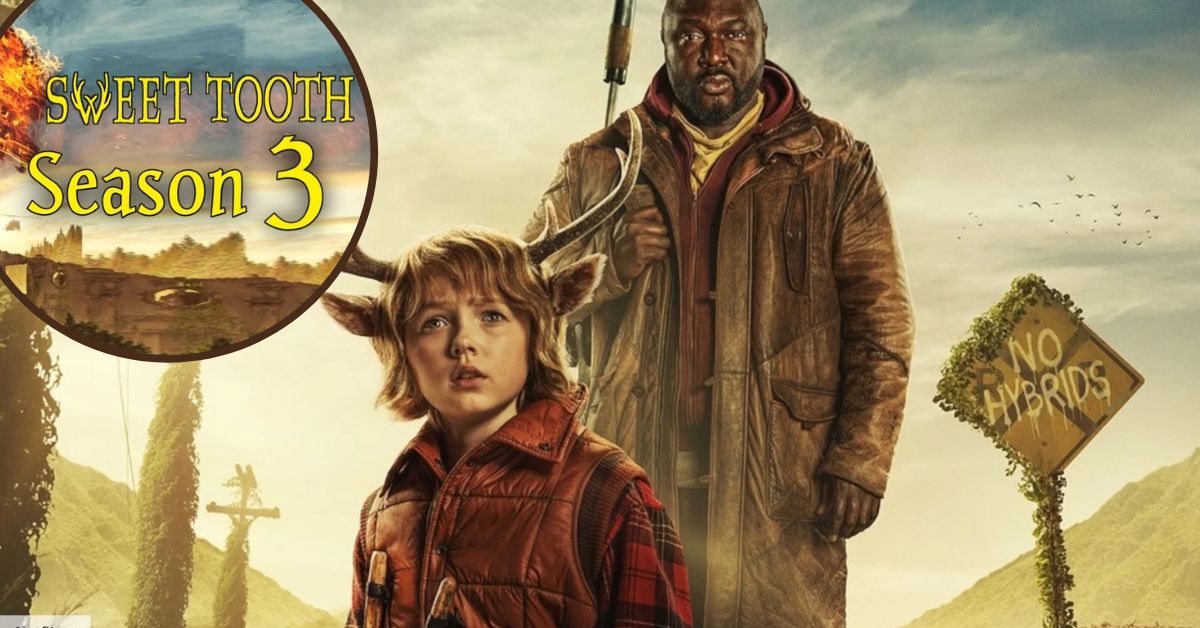 Is It Renewed Or Cancelled By Netflix?
While Netflix has not yet provided official confirmation, many reports from "multiple sources and people connected to the production" have indicated that the streamer has placed an advance order for a third season before assessing how successful the second season was, as is customary.
If the reports are correct, Netflix is eager to lock in the next part of the plot, which is quite exciting.
We have lately covered great articles about other movies and shows. You can find the release dates listed below:
Who Will Be in Sweet Tooth Season 3?
We're still in the early phases of speculation, so all we have to rely on is the excellent talent announced for season two.
Of course, Christian Convery will reprise his role as Gus, as will Game of Thrones' Nonso Anozie as Tommy Jepperd. Season 3 will hopefully feature all of our favorite cast members, including Adeel Akhtar as Dr. Singh, Stefania LaVie Owen as Bear, Dania Ramirez as Aimee Eden, Naledi Murray as Wendy, Marlon Williams as Johnny Abbot, Aliza Vellani as Rani Singh, Neil Sandilands as General Abbot, and Christopher Sean Cooper Jr. as Teddy Turtle.
What happens in season two will determine who joins the cast for season three.
Sweet Tooth is available to watch now on Netflix.