In the third season of Emily in Paris on Netflix, it's finally time to rejoin Emily and all of her misadventures in Paris. Emily in Paris season 3 premiered in December 2022, while Emily in Paris season 4 is set to premiere in 2023.
Seasons 3 and 4 were renewed for two seasons in January 2022, not long after season 2 premiered on Netflix in December 2021. Even though the series has not been well-received by reviewers, the fan-favorite romantic comedy has been an enormous success.
As fans await what happens next following the shocking season 3 finale and more information about the upcoming season becomes available; we learn more about Emily in Paris season 4. Here's everything we know thus far, including production updates, a release date, and whether season 4 will be the final.
When Will Emily in Paris Season 4 Begin Filming?
Writer Joshua Levy has revealed on Twitter that filming for Emily in Paris Season 4 will begin in the summer of 2023. The writer passed along a note from the Netflix staff announcing the launch of the season 4 writers' room.
That indicates the scriptwriters are currently at work on their plots, and production might start within the next several weeks. The writers' strike is the clincher, of course. The fourth season of Emily in Paris is not currently being filmed. Ashley Park and Lily Collins were recently spotted at the Met Gala.
Emily in Paris season 4 production could be delayed if the strike doesn't finish soon, threatening a possible Christmas release. Filming for season three of Emily in Paris began in June 2022, and given how long it took to shoot season two the year before, we expected production to wrap up by summer's end. However, production on the show continued.
We have recently written some articles about other movies and TV shows. You can find the release date below:
Emily in Paris Season 4 Release Updates
Emily in Paris premiered in October 2020, with the second and third seasons following in December of the following two years. Season 4 is expected to follow suit and arrive in late 2023.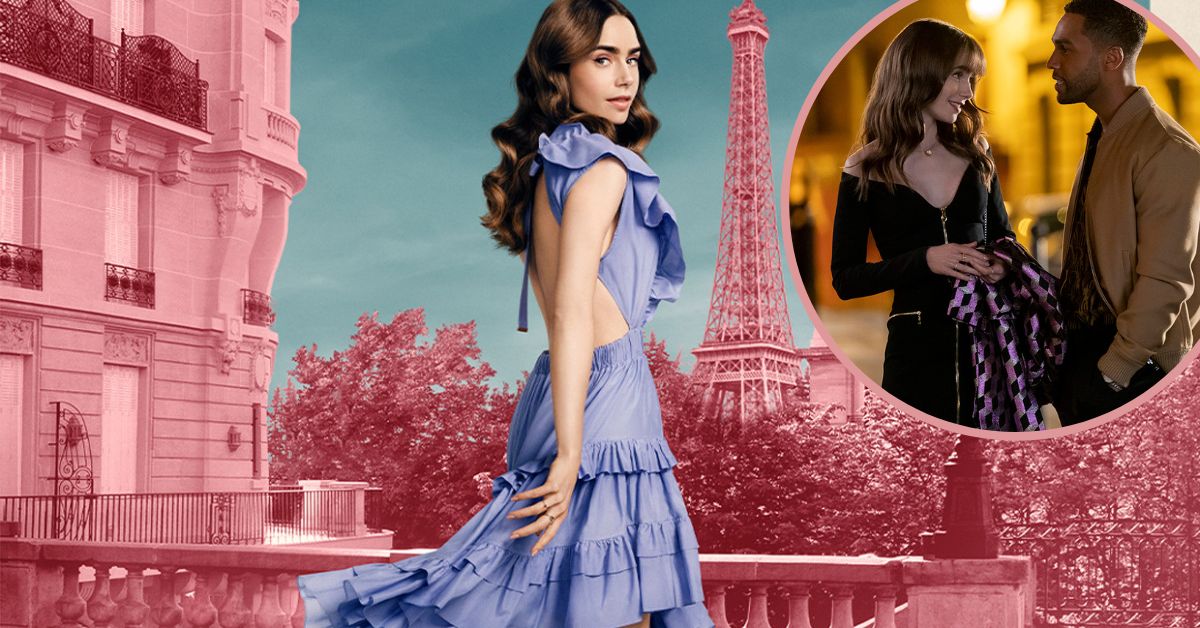 The filming timeline will determine the release date, and if season 4 takes the same amount of time to film within the same timeframe, the release pattern should remain consistent. While a release in December 2023 ahead of the holidays is a safe bet, the season could also be released in early 2024, depending on production timing.
Who Will be in Emily in Paris Season 4?
Lucien Laviscount was elevated to series regular in the third season, and the remainder of the significant actors from the first and second seasons returned. Assuming the cast would remain the same after the third season, below is Emily in Paris' current primary form:
Lily Collins as Emily Cooper
Philippine Leroy-Beaulieu as Sylvie
Ashley Park as Mindy Chen
Lucas Bravo as Gabriel
Samuel Arnold as Julien
Bruno Gouery as Luc
Camille Razat as Camille
William Abadie as Antoine Lambert
Lucien Laviscount as Alfie
Season 3 also introduced new recurring and supporting characters who will return in season 4. Mindy's new love interest, Nicolas de Léon, is played by Paul Forman, and Camille's love interest, Sofia, is played by Melia Kreiling. Kevin Dias reprises his role as Benoît, and Kate Walsh returns as Emily's American boss Madeline Wheeler. Walsh's arc concluded in season 3, although she might always return to stir up some controversy. We'll publish season 4 casting announcements as they become available!
Is Season 4 of Emily in Paris the Final Season?
According to Netflix, Emily in Paris season 4 will not be the final season. However, it's understandable if some fans have grown tired of the two-season renewal, which is being shot back-to-back. In some circumstances, this may mean "final season."
However, many other Netflix original series have received two-season renewals or filmed seasons back-to-back and thrived. Virgin River and Heartstopper are two current Netflix shows that have received two-season orders and are both hits, like Emily.
We have recently written some articles about other movies and TV shows. You can find the release date below:
What Could Happen In Season 4 Of Emily in Paris?
Camille abandons Gabriel at the altar in the final moments of Season 3 and reveals the bargain she and Emily made. Emily and Gabriel's affection for each other, which they have been avoiding, is suddenly exposed. Alfie also abandons Emily, refusing to be her second choice.
After the wedding, Emily and Gabriel discuss their feelings for each other, and Gabriel drops the bombshell that Camille is pregnant. Season 4 of Emily in Paris will undoubtedly handle the problems that develop due to the newly intricate dynamics between Emily, Gabriel, and Camille.
Stay tuned to Leedaily.com for more Emily in Paris season 4 news and updates!