Kendall Nicole Jenner, an American model, media personality, and socialite, was born on November 3, 1995. She is the daughter of Kris Jenner and Caitlyn Jenner, and she became well-known due to her appearances on the reality series Keeping Up with the Kardashians.
At the age of 14, Jenner started modeling. Her breakthrough seasons were in 2014 and 2015 when she walked the runways for high-end designers during the New York, Milan, and Paris fashion weeks. Before that, she had worked in commercial print ad campaigns and photoshoots.
Jenner is an Estée Lauder brand ambassador and has appeared in advertisements, editorials, and cover shoots for LOVE and other international Vogue issues. With an estimated annual income of US$4 million, Jenner debuted No. 16 on Forbes magazine's 2015 list of the highest-earning models.
Gisele Bündchen, a model who had topped the list since 2002, was dethroned by Kendall Jenner when she was declared the highest-paid model in the world by Forbes in 2017.
Kendall Jenner Net Worth 2023: How Rich Is She?
American reality television personality and fashion model Kendall Jenner. The estimated worth of Kendall Jenner is $60 million. Most people are familiar with Kendall Jenner from her participation in the reality television series "Keeping Up with the Kardashians" with her famous relatives.
One of the highest-paid models in the world is Kendall. She made $10 million from June 2015 to June 2016. That is more than twice the $4 million she made the year before. She made an additional $10 million between June 2016 and June 2017.
She made $22 million from June 2017 to June 2018. She made about $12 million in 2019 from her many efforts. Kendall's earnings are derived from her social media posts, appearance fees, and endorsement contracts with brands like Calvin Klein, Estee Lauder, Marc Jacobs, Fendi, etc.
When Did Kendall Jenner Start Her Modeling Career?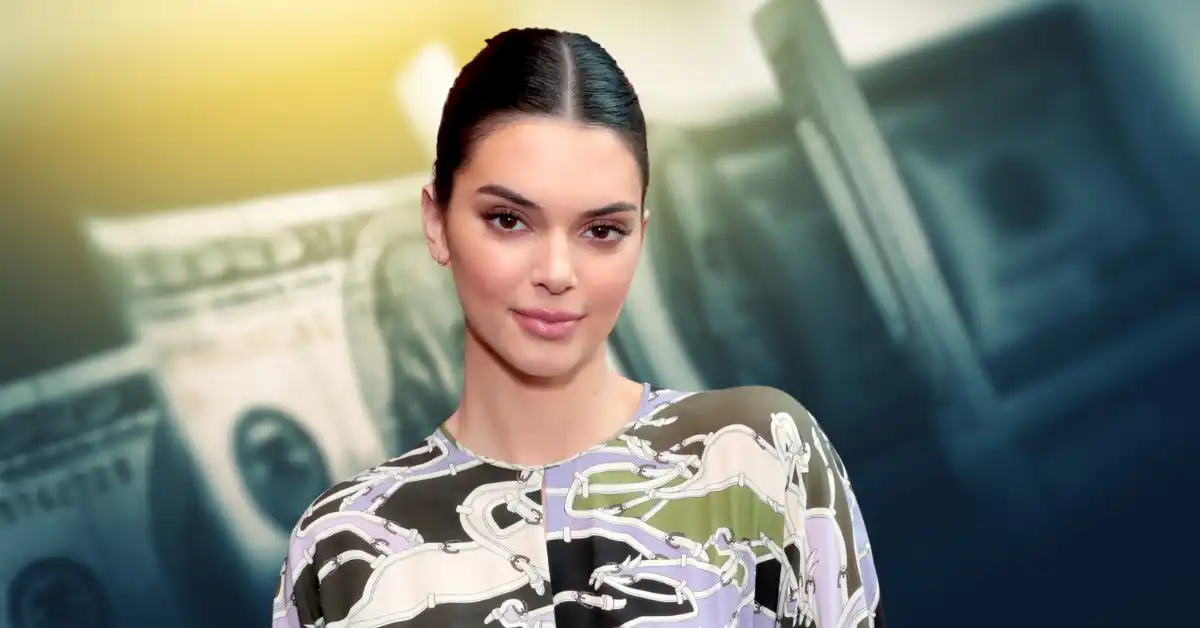 When Jenner was 14 years old, Wilhelmina Models signed her contract. In December 2009 and January 2010, she worked as a model for Forever 21's "Rocker Babes with a Twist" campaign. Jenner appeared in Teen Vogue in April 2010, and during Mercedes-Benz Fashion Week in September 2011, she walked for designer Sherri Hill.
By the end of 2012, her career had developed consistently enough for her to appear on the covers of the magazines American Cheerleader, Teen Prom, Looks, Raine, GenLux, Lovecat, and Flavour. She also secured campaigns for companies including Leah Madden and White Sands Australia.
Jenner collaborated with Victoria's Secret photographer Russell James and appeared in magazines like Harper's Bazaar Arabia, Miss Vogue Australia, and Kurv. She also participated in the Sydney and Los Angeles book launches for "Nomad Two Worlds: Australia" by James.
Jenner joined forces with The Society Management in November 2013 and changed the focus of her business to high fashion. Jenner has appeared in campaigns for prestigious companies under Society Management, including Marc Jacobs, Givenchy, Chancel, Donna Karan, Diane von Fürstenberg,
Tommy Hilfiger, Fendi, Bottega Veneta, Pucci, Dolce & Gabbana, Balmain, Victoria's Secret, H&M, Oscar de la Renta, Vera Wang, Givenchy, Miu Miu, and Dior. In November 2014, she was appointed a legitimate Estée Lauder representative.
She agreed to a contract with Calvin Klein Jeans in March 2015 and Penshoppe in May. She joined the Chilean retail chain Pars in April 2016, and in 2017 she appeared in a La Perla ad. She has been featured in well-known publications like Vanity Fair, Harper's Bazaar, GQ, and other international Vogue issues.
Check out the articles below to read more about the fortunes of various stars:
How Much Real Estate Does Kendall Jenner Own?
Kendall purchased her first piece of real estate in 2014 when she paid $1.3 million for a condo in Westwood, California. In June 2017, she made an attempt to sell that unit for $1.6 million, but she ultimately had to reduce the price to $1.5 million to find a buyer.
Kendall received $6.85 million for selling her Hollywood Hills house in 2017. After purchasing the property in 2016 from actors John Krasinski and Emily Blunt, she made about $350,000 from the sale. Living across the street was Jimmy Kimmel.
Blunt and Krasinski purchased the home for $1.86 million in 2009. For $8.55 million, Kendall purchased a five-bedroom Beverly Hills property in October 2017. Her Hollywood Hills home's semi-exposed location and frequent 911 stalker situations were significant factors in her decision to sell it.
The new Beverly Hills residence is in Mulholland Estates, a gated neighborhood offering much greater security. Paris Hilton's Mulholland house was broken into FIVE times should be mentioned. Christina Aguilera is her neighbor right now.
How Much Money Can Kendall Make From a Sponsored Post on Instagram?
One of the top 15 celebs with the most Instagram followers is Kendall. Kendall can make hundreds of thousands of dollars from a sponsored Instagram post. She reportedly received a $250,000 payment in 2017 to promote the famed and disastrous Fyre Festival. Kendall will typically make between $100 and $150,000 from sponsored posts.