Margot Robbie has been in some of the most memorable films of recent years (The Wolf of Wall Street, I, Tonya, Once Upon a Time in Hollywood, anyone?), and she has a fantastic sense of style. Are you curious about her private life, though? The Oscar nominee, who is 32 years old, has been married for quite some time. Find out everything there is to know about Margot Robbie's husband, Tom Ackerley, right here!
Who is Margot Robbie's Husband, Tom Ackerley?
In short, he's a director and a producer. Before becoming a production assistant on Trance (2013), Ackerley, then 32, worked as a floor runner on the film Big Fat Gypsy Gangster. He worked as an associate director on films like "The Last Days of Mars," "Pride" and "Suite Française," in which Robbie had a starring role. After he and Robbie had their first k!ss (more on that later), he worked as the third assistant director on the MI-5 sequel to Mission: Impossible and then produced I, Tonya, Terminal and Dreamland.
In 2014, he and Robbie started their own production company called LuckyChap. Thanks to their first-look partnership with Warner Bros. Pictures and Warner Bros. Television, including Robbie's Barbie (directed by Greta Gerwig), they have an upcoming slate of exciting projects.
Where Was Tom Ackerley Born?
Ackerley went to Godalming College after growing up in the nearby town of Guilford, Surrey, England. He and his wife Robbie moved from London to Los Angeles after marriage.
Check out the links below to learn more about Margot Robbie's love life and boyfriend:
When Did They Finally Tie the Knot?
The pair tied the knot in a low-key ceremony in Byron Bay, Australia, in December 2016 (no one knew they were getting married). Robbie style, she posted an Instagram snapshot of her ring to share the happy news of their marriage.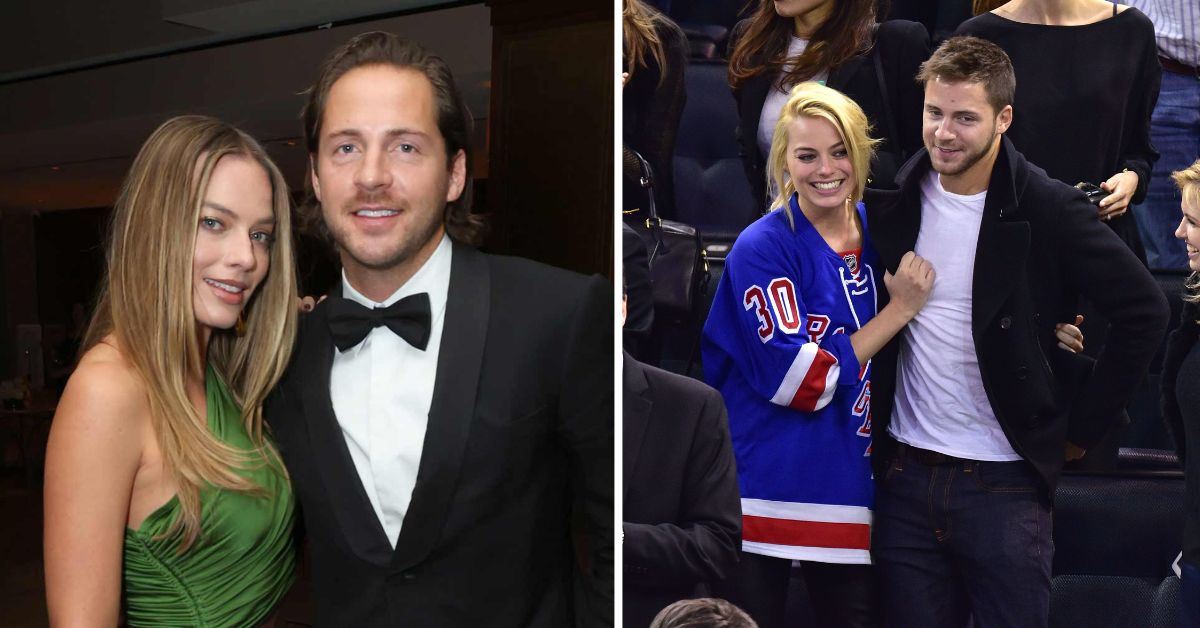 How Did They Meet?
From the start, the couple's standard operating procedure was to keep their relationship under wraps. The actor of Once Upon a Time in Hollywood said that she and Ackerley lived together as roommates in Clapham, London, England, after meeting on the set of Suite Française in a February 2018 interview with The Guardian.
While she was filming The Legend of Tarzan and Ackerley was producing Mission: Impossible 2, their relationship flourished after living together for a year. What's the catch? They kept it a secret from their other five roommates. "We kept it a secret," she said. "Because we weren't really taking it seriously. 'Oh, whatever, we're just mates, we're just mates.' And then…everyone found out."
View this post on Instagram
Robbie said things quickly became "dramatic" in their home. "I'm not going into the details, but s**t hit the fan. Our house turned into The Jerry Springer Show for a moment there. But then, the dust settled, and it was all good. Everyone was like, 'No! This is going to ruin our group!' And then it didn't. It was fine. Thank goodness."
Their relationship had so little effect on their group that they lived in the same spot after their wedding. The Australian actress joked that their housemates had to tell them, "'You guys had a wedding. You have to live on your own now.' It honestly hadn't occurred to us. We were like, 'Hm, what? Just the two of us? That's gonna be weird.'"  They grew accustomed to it.
Do They Have Any Kids?
They haven't yet, but Robbie says they will in the future. "I want tons of children. Well, maybe not too many. I grew up in a family of four kids, which sounds like a good number." The couple has a puppy named Boo Radley, who has been seen on Instagram occasionally.
We've already covered other top headlines that are similar to this one. Follow these links to learn more:
Does Tom Ackerley Have an Instagram Account?
Ackerley was once quite active on social media (his account is @alpha_meows), but don't expect to see many images of him with Robbie. They keep their romance to themselves, and he mainly uploads photographs of himself and his brothers' golfing and surfing. However, he occasionally provides a photo of his wife or dog.