Post Malone wants to clear up some rumors about his health. The 27-year-old rapper posted a selfie on Instagram on Thursday and talked about how his fans have been worried about his weight lately.
"Hello everybody, I hope you're having a great night. I wanted to say that I'm not doing dr*gs," he wrote in the caption. "I've had a lot of people ask me about my weight loss and I'd suppose, performance on stage. I'm having a lot of fun performing, and have never felt healthier."
The Grammy-winning musician said that since he and his fiancée had their first child, a girl, in May 2022, he has put his health first and changed what he eats.
"I guess dad life kicked in and I decided to kick soda and start eating better so I can be around for a long time for this little angel," he said. "Next up is smokes and brews, but I like to consider myself a patient man… lol!"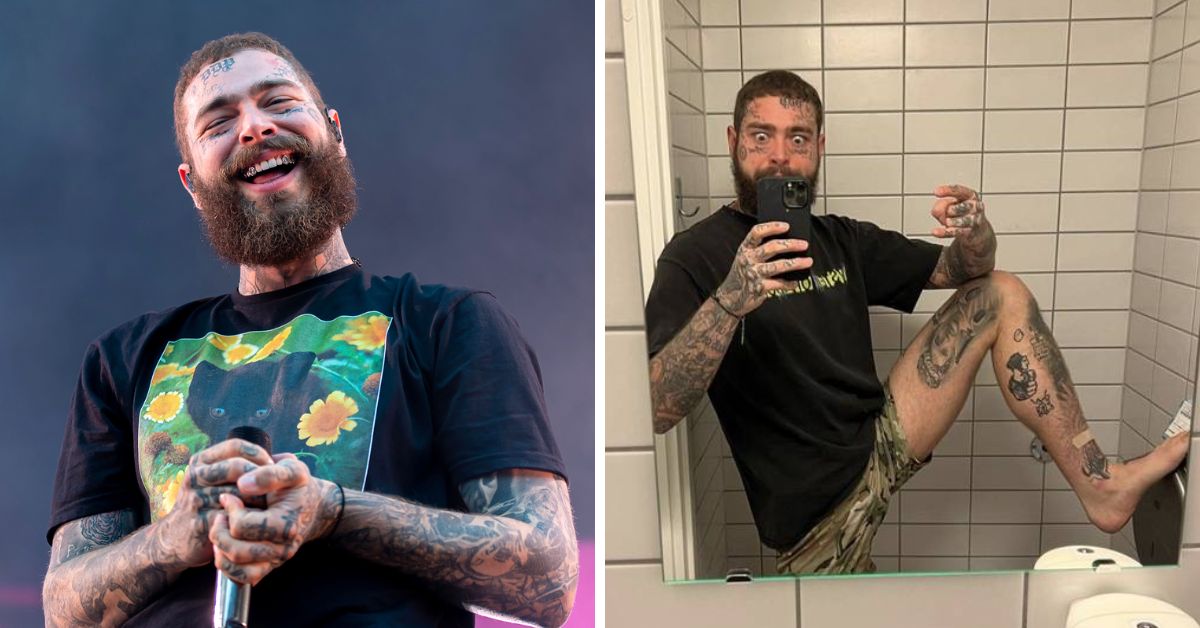 Malone also said that he has been back in the studio working on new music and thanked his fans for their patience and support.
"My brain is in a super dope place, and I'm the happiest I've been in a long time," he ended the post. "If you're having a hard time or need some love, I can say that you're loved more than you know, and keep f—ing crushing it. goodnight nerds spread love and rock on."
Check out some other new content we've published:
Since September 2022, when he was hospitalized, fans of the "Circles" artist, whose real name is Austin Post, have been worried about his health.
Malone said on Twitter that he woke up with a "st@bbing pain" and was having trouble breathing, which made it hard for him to perform in Boston.
"Boston, I love y'all so f—ing much. On tour, I usually wake up around 4 o'clock PM, and today I woke up to cracking sounds on the right side of my body," the musician wrote at the time. "I felt so good last night, but today it felt so different than it has before. I'm having a very difficult time breathing, and there's like a st@bbing pain whenever I breathe or move."
Post Malone Opens Up About His Weight Loss Journey in an Instagram Post:
View this post on Instagram
Malone said that he wouldn't be able to give people the show they paid for because he was in pain, but he promised to make up for it later.
"Everyone's tickets for tonight's show will be valid for the reschedule that we're planning right now. Once again, I'm so f—ing sorry," he wrote. "I love y'all so much. I feel terrible, but I promise I'm going to make this up to you. I love you Boston, I'll see you soon."