The debut of Paramount+'s Fatal Attraction is just a few days away. The original 1987 picture stars Michael Douglas and Glenn Close as a couple whose affair turned tragic. Fatal Attraction was a worldwide success that received six Academy Award nominations.
The classic psychological thriller is currently being turned into a Paramount+ series. This time, Lizzy Caplan plays Alex Forrest, a woman who refuses to finish her romance with Dan Gallagher, a married man played by Joshua Jackson.
Here is everything we know about Fatal Attraction on Paramount+ so far.
When Will Fatal Attraction Be Released?
On April 30, 2023, Fatal Attraction premiered on Paramount Plus. The first two episodes were released Sunday in Canada and the United States. The last six episodes will be available for viewing on Sundays. The first two episodes will be available in the UK and other parts of the world on May 1, 2023; the rest will be released weekly on Mondays.
We have lately covered great articles about other movies and shows. You can find the release dates listed below:
Fatal Attraction Trailer
The official Fatal Attraction trailer, which portrays Jackson's Dan both during and after his fatal affair with Caplan's Alex, was published on April 3. In the trailer, Toby Huss' Mike Gerard advises Dan,  "If you tell someone to stop calling you on the 20th time you pick up, what you've taught them is that 20 calls are what it takes."
Previously, on March 1, a teaser for the series was revealed. It begins with a heated elevator conversation between Dan and Alex and concludes with Alex arriving at the Gallaghers' home and meeting Dan's wife.
Fatal Attraction Cast
Joshua Jackson plays Dan Gallagher, who Douglas played in the original film, and Lizzy Caplan plays Alex Forrest, who Close played in the original.
Dan's wife, Beth Gallagher, is played by Amanda Peet, while Dan and Beth's daughter, Ellen Gallagher, will be played by Alyssa Jirrels. Toby Huss plays Mike Gerard, Reno Wilson plays Detective Earl Booker, and Brian Goodman plays Arthur Tomlinson.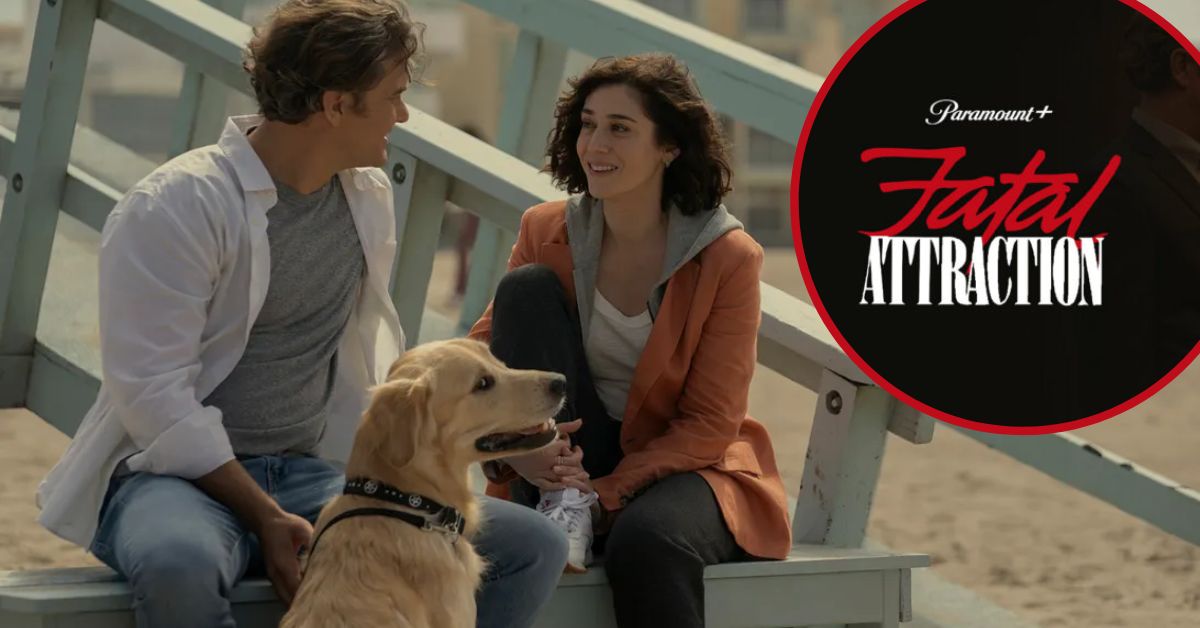 Fatal Attraction Review
Our review of Fatal Attraction is now available, and the prevailing consensus is that Paramount+'s reinvention was too safe. However, it does an excellent job of being fairer to Alex's character, which is a necessary update to the original.
We have lately covered great articles about other movies and shows. You can find the release dates listed below:
What Was the Story of the Original Fatal Attraction?
The original Fatal Attraction is about Dan (Michael Douglas), a married Manhattan lawyer having an affair with an editor named Alex (Glenn Close). While Dan's wife Beth and daughter Ellen are away, the couple spends a passionate weekend together. Alex becomes enamored with Dan and resorts to desperate tactics to entice him as he drifts away.
How Will the New Fatal Attraction Differ From the Original?
Alexandra Cunningham, showrunner, writer, and executive producer, who began production on the show in October 2020, previewed the series during the Television Critics Association winter press tour. According to Cunningham, the reworking "also is about entitlement and midlife crisis and how some of the sausages gets made in our broken justice system."
Cunningham also stated that the program would delve into Cluster B personality disorders, which were widely debated when the original film was released owing to Close's portrayal of Alex.
A present-day narrative depicting an older version of Dan and Beth's daughter, Ellen, is also included in the Paramount+ series. "So many of her scenes [in the original film] are her sort of crying in the periphery," Cunningham explained. "That was a little bit of the jumping off point of when they asked me to do this, and I tried to think about what would I want to expand?"
How to Watch Fatal Attraction?
Fatal Attraction launches on Paramount+ on Sunday, April 30. Showtime has a streaming version of the 1987 film available.