Skate 4, or just "Skate," is the next major Skate game coming out. This was shown in a developer stream in July 2022. The game will be free to play, and the people who made it promised fans that it wouldn't be highly monetized. Fans were worried, so the developers told them, "No map areas will be locked behind a paywall." We are glad to hear this.
Skateboarding games don't seem to get as much attention as other sports games like Fifa or Madden, which come out every year. So, if you're ready to play the next Skate game, we'll take care of you. This post will talk about everything known about Skate 4, including when it will come out, what it will be like to play, what has been leaked, and more.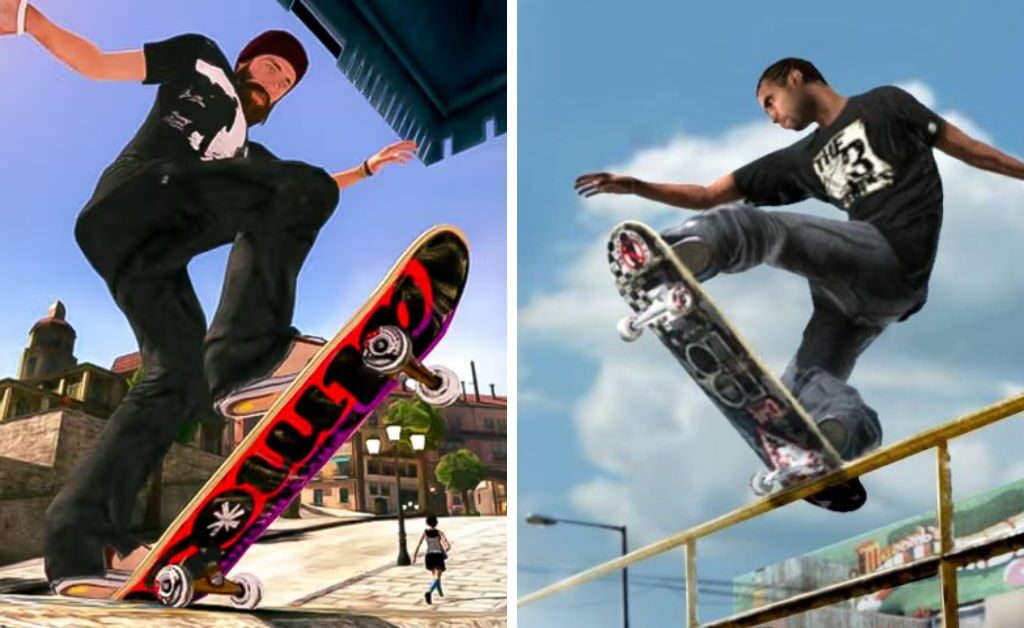 Skate 4 Release Date Speculation
As of now, there was no official release date for Skate 4.  After makers said Skate 4 would come out in 2020, they said they were still in the early stages of making it. In January 2021, the team that had been put together to work on the game was revealed on Twitter. So, if the team didn't start working on Skate 4 until January 2021, there is still a lot to do.
Andre Wilson, the CEO of EA, has said that the game will "launch soon," but there hasn't been much word about the date. It is also hard to guess when it will come out based on other games. All three Skate games and Skate It came out in the same year. Since the last major Skate game, it has been more than 10 years. Because of these things, people think that Skate 4 won't come out until at least 2023.
Don't Miss This Opportunity to Play the Best Game Around:
Skate 4's Exciting New Gameplay Features Revealed
Apart from some pre-alpha footage that we will discuss later in the article, not much is known about Skate 4. Cross-platform and cross-progression play, which enables players to improve their skating abilities on any platform of their choice, is one of Skate 4's largest new features.
The creators have also hinted at the possibility of a more social mode in which users can hang out with one another at skate parks. According to Jeff Grub, who has spoken with the devs and participated in the pre-alpha:
"They are going to be taking some modern stuff, specifically the kind of stuff you might see in a Forza game or a lot of modern online multiplayer games, where you're going to have a lot of customization options for your character, a lot of skins, skins for your board, things like that. And there's going to be a lot of user-generated content, where you can wrap up your board with some crazy stuff that the community has made – they're going to really emphasize that stuff."
Skate 4 Leaks and News Have Fans on the Edge of Their Seats
Below is a trailer for Skate 4 that fans can view. This is a fantastic method to let their audience know that the game is still in development even though it does not feature any gameplay.
After then, a new trailer was posted in June 2022 by the official Skate Twitter account, indicating that the game is still in development.
we're 𝘴𝘵𝘪𝘭𝘭 working on it, but it's time for you to see what we've been up to. become a skate. insider and sign-up for playtesting at https://t.co/7Hh4xsMBxw 🛹 pic.twitter.com/WU8fto8HUj

— skate. (@skate) June 30, 2022
Additionally, you can view the pre-alpha video that Grubb shared on Twitter below. This is allegedly information that was stolen from a Skate 4 playtest in April 2022.
This is Skate 4 pre-alpha footage. This is in line with what I've heard about where the game is at from multiple people. They're trying to get the feel right, which is probably the most important aspect of a Skate game. https://t.co/AXNV2Agk6z pic.twitter.com/nUINhghxLg

— Grubb (@JeffGrubb) April 20, 2022
Skate 4 Platforms
Skate 4 will undoubtedly be available on the PS5, PC, and Xbox Series X/S. We are eager to see what this new studio, Full Circle, can accomplish to resurrect the long-dormant Skate franchise. We'll make an effort to update this article as new information becomes available.
Frequently Asked Questions
Is Skate 4 being made?
Though hopefully, we won't have to wait too much longer, it feels like we've been waiting forever. Although EA has not yet announced a Skate 4 release date, the publisher's CEO, Andrew Wilson, did mention the skateboarding game will "launch soon" during EA's Q3 2022 earnings call.
Where can I play Skate 4?
What platforms is Skate 4 available for? EA has revealed that Skate 4 will be available on PC, PS4, PS5, Xbox One, and Xbox Series X/S.
How much will Skate 4 cost?
EA has revealed that "Skate 4" will actually be called "Skate." Additionally, EA is keen to stress that the game won't contain any pay-to-win mechanics, so it will be free to play.