Final Fantasy 16 was first shown when Sony showed off the PlayStation 5 in 2020. We saw a video that seemed to confirm that there would be an extra platform, but Square Enix has since taken some of that back. What we do know is that Final Fantasy 16 looks like it will keep FF15's action-based gameplay while adding new characters and a new setting.
Sony chose to put Final Fantasy 16 in the spotlight by releasing it around the same time as its new PS5 system. This isn't unusual, since Sony has had a close relationship with the Final Fantasy name in the past, and it looks like this will mean that the game will only be available on Sony's platforms. If history is any guide, FF16 will be launched on more platforms in the future, but we don't know much about that right now.
We made this guide to help you stay up-to-date on everything Final Fantasy 16-related. It will talk about the game's release date, videos, and gameplay. We'll look at the characters that have been shown so far and gather all of the official information that Square Enix has given us. As the game's release date gets near, we'll probably hear more about it. When we do, we'll put the news on this page so you know what's going on.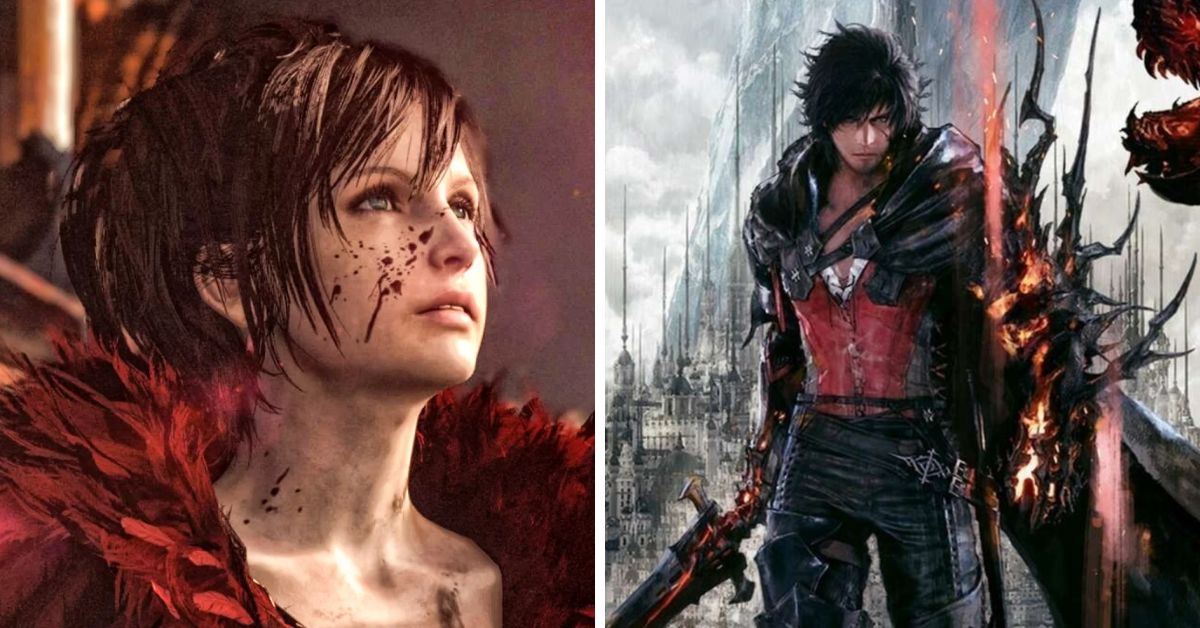 FF16 Release Date
The release date for Final Fantasy 16 is set for June 22, 2023. Along with this news came the debut of an all-new trailer, which was presented at The Game Awards 2022. For the time being, it will only be available on launch for PS5 systems.
The Official Announcement is Here:
◤ ̄ ̄ ̄ ̄ ̄            
 これは――クリスタルの加護を   
       断ち切るための物語  
            _____◢

『ファイナルファンタジーXVI』
2023年6月22日 発売

ただいま予約受付中!

▼いますぐ予約https://t.co/6BciWXOPkt #FF16 pic.twitter.com/azvfUeGU4P

— FINAL FANTASY XVI (@FF16_JP) December 9, 2022
Don't Miss the Thrill of This Epic Game:
Gameplay Video
During Sony's State of Play event in April 2023, a lot of new ways to play Fantasy 16 were shown for the first time. It's a long demo that shows fans how to fight, use Summons, and fight with Titan, Shiva, Ifrit, and more. You can look at it here:
Platforms: Is It Only Available for PS5?
At the end of the reveal video that came out in 2020, it was said that Final Fantasy 16 would only be available on the PS5. In the fine print, it said, "Not available on other platforms for a limited time after PS5 release" to explain this exclusivity window more.
This isn't that unusual, since some games only come out on one console for a certain amount of time before coming out on others. Sony recently gave more information about this by saying that Final Fantasy 16 will only be available on PS5 for the next 6 months.
Check out some other new content we've published:
Frequently Asked Questions
Will FF16 only be on PS5?
Square Enix has said that Final Fantasy 16 will only be available for PlayStation 5 systems. This has disappointed many fans of the series who were hoping to play it on PC or other platforms.
What platform is FF16 coming out on?
How will you be able to play Final Fantasy XVI? A recent PS5 video that showed off a lot of new games said that Final Fantasy 16 will be exclusive to the PS5 for the first six months after it comes out.
Will FF16 be available on PC?
Despite what has been said, Final Fantasy 16 will be a PS5-only game for more than six months. Early rumors said that Final Fantasy 16 would be a time-limited PS5-only game that would come out on PC six months after the console. Square Enix has now shot down those dreams.