After 5 will conclude Tessa and Hardin's dramatic love journey this year, and we now have the entire trailer and release date.
The series was meant to finish after the fourth film, After Ever Happy. Still, the unexpected cliffhanger ending revealed that we would be treated to one final chapter, After Everything.
The first teaser for the last film was broadcast as a Christmas present to Alternators in December 2022, depicting Hardin's inability to follow his break-up with Tessa despite his newfound popularity as an author.
But what else can we expect from After 5, also known as After Everything? However, significant spoilers for the entire series, including After Ever Happy, await.
When Will After Everything be Released?
Along with the full trailer, we learned that After Everything will be released on September 13 in the United States, with other international releases taking place on the same day and throughout September.
However, UK fans will have to wait as the release date has yet to be confirmed. We expect it to be released on Prime Video, as were the third and fourth films, but this has yet to be revealed.
View this post on Instagram
If After Everything receives a streaming release in the UK, we'd hope it would coincide with the US release, but fans have had to wait previously. When we learn more, we'll update this post with confirmed UK release dates.
Following the surprise announcement in August 2022, Hero Fiennes Tiffin confirmed that the film had been shot secretly.
"We have just wrapped filming on the fifth After movie. I can't tell you too much about it just yet, but I can tell you that it will be called After Everything, and I cannot wait for you all to see it," he stated in an Instagram post.
We have lately covered great articles about other movies and shows. You can find the release dates listed below:
After 5 Trailers: Watch the After Everything Trailers Here!
On May 1, the full trailer for After Everything was released, showing more of Hardin's trip to Lisbon, where he appears to run into Tessa.
We show Hardin chatting to his parents and fighting to move on from Tessa as he begins to work on his new book. "I keep trying to write, and every time I do, everything just ends up returning to Tessa," he says.
His parents advise him to gain some distance to make peace because their love is gone, so we witness Hardin buy a flight to Lisbon. What are the chances he runs across Tessa there? If you haven't already, check out the teaser below:
He also meets Natalie, who appears to be the same Natalie referred to in the books as Hardin's prior partner, whom he humiliates by filming them having s*x without her consent.
After 5 Plot: How Does the After Ever Happy Conclusion Build Up After Everything?
If you haven't seen After Ever Happy, please turn away now. Unlike the book, which concludes with Tessa and Hardin having two children, the fourth film finishes on a bleaker note because Tessa and Hardin aren't together.
Their final split occurs when Tessa discovers Hardin's novel, After, about their love. She doesn't want her life publicized for everyone to read, but he tells her it's too late because it's already been published.
Tessa swears it's finally over for them, but she can't stop reading Hardin's book. She walks away when she notices Hardin glancing at another woman. He sees Tessa as she walks away but continues reading, and the last sight we get is of Tessa going away into the rain.
Has Hardin gone on with someone else? According to one fan hypothesis, this anonymous woman is only pretending to be Tessa as a marketing gimmick by Hardin.
The fifth film will pick up from this open ending, with Tessa and Hardin reuniting (at some point), leading up to the book's conclusion, in which they live happily ever after.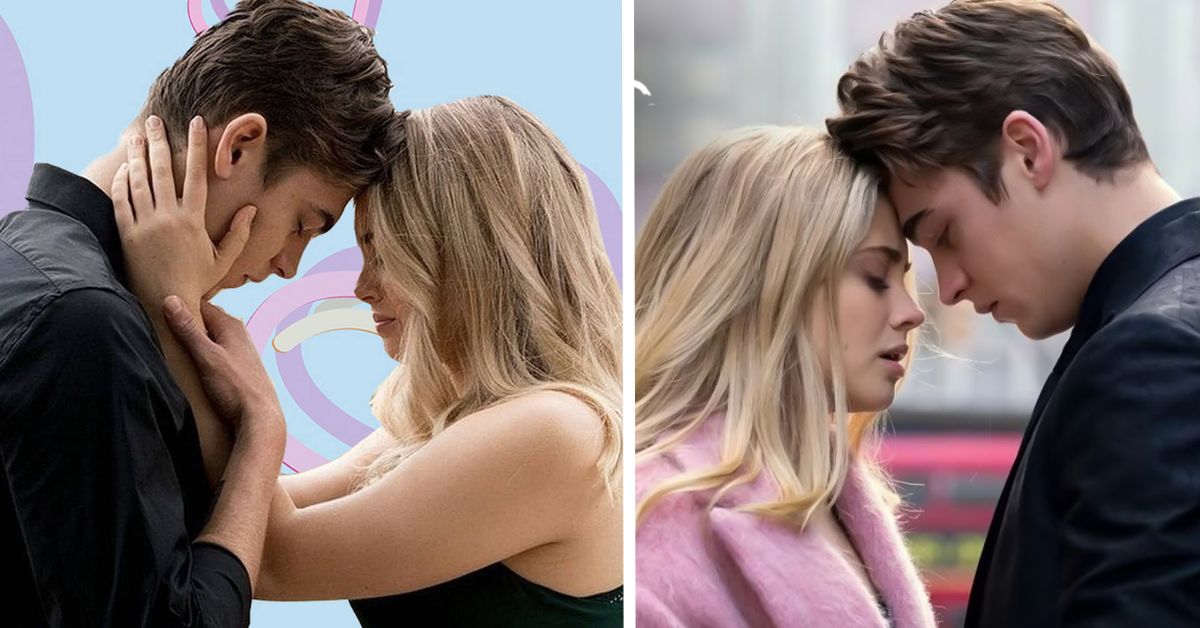 There are many time jumps in the book to tell the finish of Tessa and Hardin's journey, so there's plenty of room for the fifth film to fill in the gaps and provide lots more drama on its way to a happy ending.
Before the stunning revelation of the fifth film, we knew that filmmaker Castille Landon was working on two more After films. One would be based on the Hardin-focused prequel Before, while the other would be centered on their children.
"Emery, Auden, and Addy are quite beloved by the fans. We've all gotten a lot of inquiries about what happens with the kids," Landon told Teen Vogue.
"It's amazing to see the fanbase's interest in those characters, even though they are only superficially introduced in the books. People have latched onto them because of their love for Hardin and Tessa."
We are curious whether either movie is still going due to the unanticipated extra After movie. It's possible that the fifth After film replaced one of those planned films, although no confirmation has been made.
We have lately covered great articles about other movies and shows. You can find the release dates listed below:
Who Will Return After Everything?
Josephine Langford and Hero Fiennes Tiffin will reprise their roles as Tessa Young and Hardin Scott, respectively, because it wouldn't be an After film without them.
The teaser confirmed the return of Louise Lombard and Stephen Moyer as Hardin's parents Trish Daniels and Christian Vance, while the full trailer revealed some new identities for the finale.
As previously stated, S*x Education's Mimi Keene plays Hardin's former partner Natalie, but she isn't the only newcomer; Benjamin Mascolo plays Sebastian, and Aya Ivanova plays Emery.
We expect to see Chance Perdomo's Landon and Kiana Madeira's Nora (who has now moved in with Landon) return. We don't know for sure.