The Minnesota Department of Corrections released former Minnesota officer Kimberly Potter from prison after she served 16 months of a two-year sentence for fatally shooting Daunte Wright during a traffic stop in Brooklyn Center.
Kim Potter, the ex-police officer who mistook her gun for a Taser and killed Daunte Wright during a traffic stop, has been released from prison early.

Potter served 16 months in prison as part of her 2-year sentence, which was below state guidelines. pic.twitter.com/51lbjwbGfq

— The Recount (@therecount) April 24, 2023
The department said Potter was released from the Minnesota Correctional Facility-Shakopee at 4 a.m. on Monday due to safety concerns and possible violent demonstrations.
Potter was convicted of two counts of manslaughter for shooting unarmed Black 20-year-old Wright during a 2021 traffic encounter near Minneapolis. Wright was stopped for expired tags and a hanging air freshener.
According to the Department of Corrections, Potter will serve the final third of his sentence on supervised release because Minnesota law does not permit time off for good behavior—end of Potter's restricted release in December.
Earl Gray, Potter's lawyer, stated that the former officer with 26 years of experience has no intention of returning to Minnesota and will instead reside in Wisconsin.
Katie Wright, Wright's mother, said she was "dreading" Potter's release and having difficulty relaxing. She said she suffered a stroke that left her with blurred vision following the stress of Potter's trial and conviction.
"Some say I should forgive to be at peace, but how can I? I am so angry. She is going to be able to watch her kids have kids and touch them," Katie Wright told a news channel. "I am always scared I will forget my son's voice. It gave us some sense of peace knowing she could not hold her sons. She has two. I can't hold my son."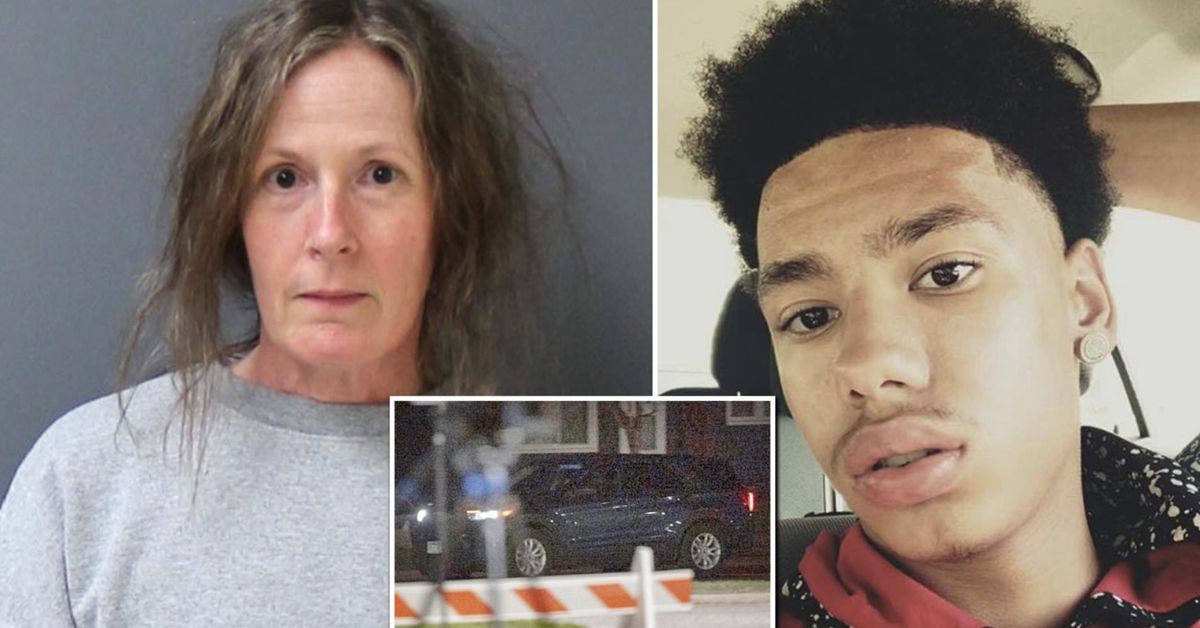 Due in part to her conviction, she said that Potter's inability to work as a police officer again had given her "a sense of peace."
"She will never be able to hurt anybody as a police officer again," said Katie Wright. "That is the only sense of peace we get as a family."
When Potter testified in her trial in 2021, she cried and said she "didn't want to hurt anybody." "I was distraught. I just shot somebody. I'm sorry it happened," Potter cried as a prosecutor asked her about her behavior moments after the fatal shooting. Potter testified she had been trained with a Taser since 2002 and received a new model days before April 11, 2021, shooting.
Broken Promises 
In June 2022, the city of Brooklyn Center will pay a $3.25 million settlement to Daunte Wright's family. The Wright family stated that although the compensation has not been given out due to other unrelated legal problems, they are "hopeful" to get it within ninety days.
The settlement agreement stipulates that implicit bias training is a requirement for Brooklyn Center Police personnel. April Graves, the city's freshly elected mayor, stated that nothing has yet been done, although she claims something is in the works.
Only a few miles away, Wright was murdered as Derek Chauvin's high-profile trial began. Chauvin was a former Minneapolis police officer who was ultimately found guilty of killing George Floyd. Floyd's death sparked protests to denounce racial injustice and police violence nationwide and in some foreign locations.
The Brooklyn Center City Council swiftly adopted "The Daunte Wright and Kobe Dimock-Heisler Community Safety and Violence Prevention Resolution," which stated that the municipality would establish an unarmed department to handle "all incidents where a city resident is primarily experiencing a medical, mental health, disability-related, or other behavioral or social need."
The resolution was also named after Kobe Dimock-Heisler, a 21-year-old autistic man also killed by Brooklyn Center Police in 2019 after his family contacted 911 for assistance. The answer was passed in 2021.
Additionally, the law stated that officers could not stop people from moving traffic violations, make arrests, or search them.
Mike Elliott, a former mayor of the city, gave it the opening remarks.
It was simple to pass, but two years later, nothing has been put into action, according to Katie Wright. It is one obstacle after another.
According to Mayor Graves, the city is progressing, although "not as fast" as some residents would prefer. She claimed the former mayor "crafted and wrote the resolution without any input from any staff or council members."
The city council, which has two new members since Wright's murder, will vote on new proposals for the policy changes in May, according to Graves, a council member when the resolution passed in 2021. She also mentioned that the city convened two town halls last year to discuss policy ideas. On Saturday, there was another town hall.
Graves said that although they have "big city problems," they only have approximately 35,000 citizens, and the council is operating on a "small city budget," so some things in the resolution "just weren't feasible."
Three new departments could not have been created, Graves continued. "He requested several agencies, one of which being a department of violence prevention or something similar. Our newly established community preventive, health, and safety office shares these objectives.
Graves added that if the city council approves the proposed changes to consent searches and traffic stops, officers will no longer be able to stop people for infractions, including expired or invalid registration, excessive window tinting, or damaged headlights or taillights. She added that the present guidelines permit cops to arrest someone if a minor traffic infraction could result in serious harm.
Graves asserted that "community feedback is important" and that "I think if we're able to vote on and approve these recommendations around consent searches and pre-emptive stops… it would bring down the likelihood that having these issues come up again."
Moving Forward
Graves stated that the city had witnessed turnover in the police department and other city offices during the last 18 months. The department now has 42 sworn police officers on patrol, and Kellace McDaniel, its first Black chief, is in charge. According to Graves, the department has 49 officers on staff. According to Graves, the city "lost six out of seven department directors" as well but was able to rehire for those positions, including equality and human resources director.
"When I first started, it was difficult even to have a resolution around racial equity, but now, we have funding and staff trying to do that work internally and externally with the community," said Graves. "I notice noticeable differences. Governing is sluggish. Although there are many challenges, including bias and people's misgivings and fears, we have the right people to keep things moving.
Together with her husband Aubrey, Katie Wright will keep advocating for change. A red urn with their son's ashes is placed above a fireplace in their living room.
"The only way to keep people safe is to alter traffic stops. Every city needs it, Katie Wright said. "I am not going to be quiet."