The Vanderpump Rules season 10 finale teaser trailer has arrived, and it looks fantastic. On Tuesday, May 2, Bravo released the video after a different teaser trailer surfaced online. "You may think you've seen the #PumpRules finale trailer … but only we have the real thing," the network tweeted alongside the official clip. "THIS is it."
The teaser opens with Tom Sandoval discussing the end of his nine-year relationship with Ariana Madix and his romance with Raquel Leviss with Scheana Shay. "I was going to break up with Ariana regardless," the 40-year-old co-owner of TomTom explains.
"But you didn't," replies the "Good as Gold" songstress, 37. "You f–ked her best friend instead."
In another, Sandoval cries while hugging Tom Schwartz, whose voiceover suggests that a lot is at stake for the two of them because of their investment in Schwartz & Sandy's. "I sacrificed everything," the Minnesota native, 40, says. "And now my world just got turned upside down."
The author of Fancy AF Cocktails tries to defend his relationship with Raquel, 28, by elaborating on the profound bond they share later in the piece. "I felt something I hadn't felt in a very long time," Sandoval says.
But Schwartz doesn't buy it and responds, "Jesus Christ, man."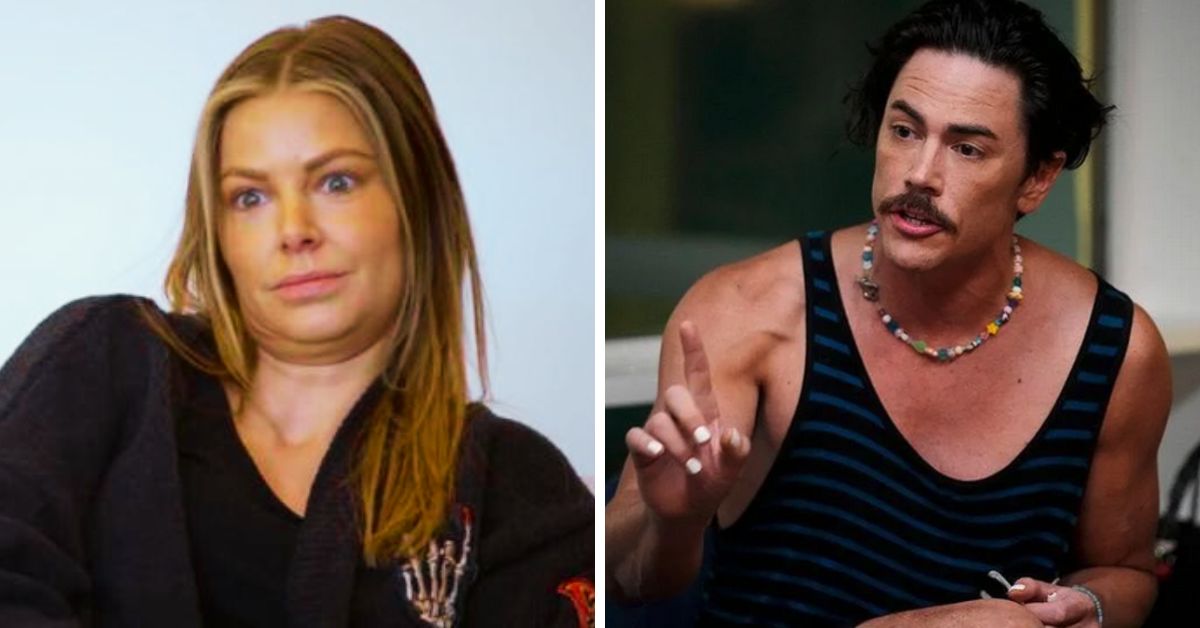 Ariana, 37, confronts her ex on camera after discovering the affair, as hinted at in the trailer. The Florida native loses her cool when Sandoval claims he and the ex-pageant queen were "perfect friends" before they started dating. To paraphrase, "I don't give an f-k about f-king Raquel!" At this point, Ariana lets out a shout. As the saying goes, "Your friendship is f-king bulls-t."
These Seasons Are a Must-Watch for Any Fan:
No information about Sandoval and Raquel's current relationship status is provided in the video, but in one scene, they can be seen snuggling while Raquel sobs, "It turned out so wrong."
At the video's conclusion, Kristen Doute returns, teasingly asking, "You ready?" while wagging her fingers. The 40-year-old native of Michigan was let go from Pump Rules in 2020, but she came back after Scandoval to film one episode for season 10. Between 2007 and 2013, Kristen dated Sandoval. Fans of Pump Rules will remember that the couple broke up after Kristen discovered that Sandoval had kissed Ariana on their trip to Las Vegas.
According to Us Weekly, Ariana and the ex-SUR bartender Sandoval split up in March after Ariana learned about Sandoval's affair with Leviss, which began in August 2022. Season 10 was largely shot before the adultery was revealed, but production resumed shortly after the news broke to record the fallout. On March 23rd, they taped the reunion.
Recent statements by Lisa Vanderpump indicated that the reunion would be "very long," though Vanderpump did not specify how many episodes might be broadcast. "I mean, normally, the maximum they do is three [parts]," the restaurateur, 62, told Extra on Saturday, April 29. "I think they could do three, four weeks of it [because] there's so much stuff that goes down."
Missed the Vanderpump Rules Season Finale trailer? Don't worry; you can still catch all the action below:
View this post on Instagram
Wednesdays at 9 p.m. ET on Bravo is when you can catch Vanderpump Rules. On May 17th, the season will end with its last episode.