The Pokemon card craze has taken the world by storm. The TCG is still doing well, even though it's not as famous as it was in 2020 and 2021. The Pokemon Company keeps putting out new sets or additions to their wildly famous card game.
Scarlet and Violet will get their second update when the next one comes out. Fans will now want to know when the Pokemon TCG Paldea Evolved will come out.
This is the third set for the year 2023. It happens after the TCG had a more normal year in 2022. Since this is the second book in the Scarlet and Violet Era, there may be some buzz about it. It will have the new Terastalization feature that was added to the games.
Pokemon will basically get new types, but they will still be the same in most ways. Each type of card has its own hat, which will make them look interesting. However, the TCG has different types than the games.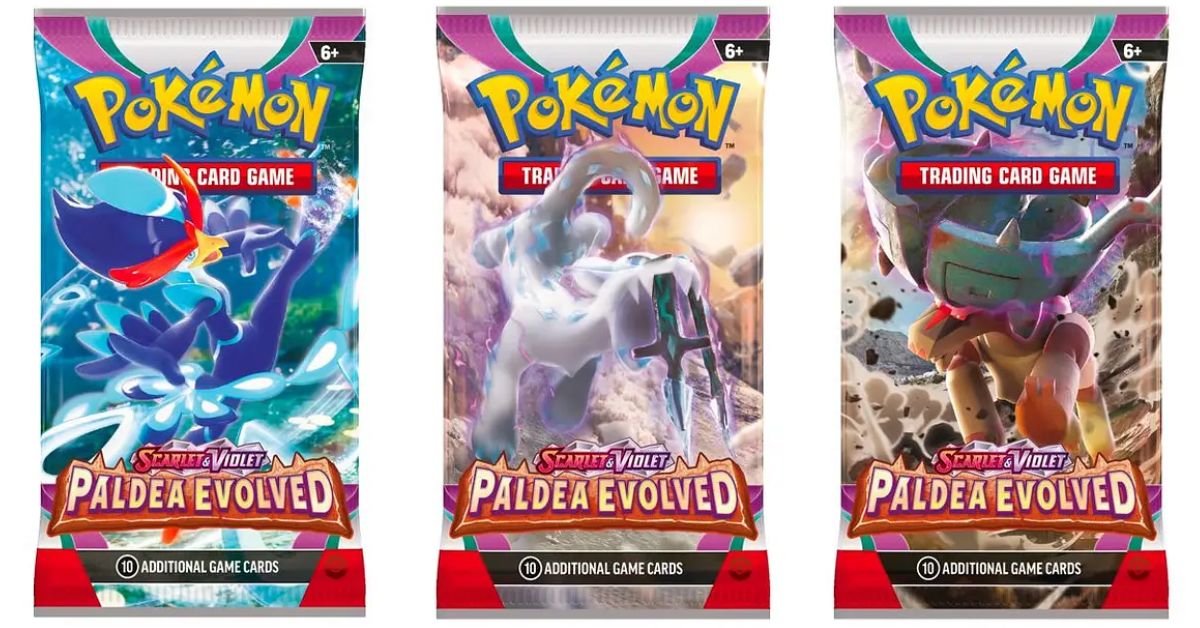 You might also find this interesting if you're a fan of Pokemon:
Pokemon Scarlet and Violet DLC Release Date: Explore New Lands and Meet New Monsters!
Also, since this set was just announced, the full list of cards has not yet been made public. Considering how well the Sword and Shield sets have done, it seems possible that they will keep bringing in some of the most popular Pokemon from Scarlet and Violet, and probably even more Pokemon that have been Terastalized.
There is a possible set that is mostly known because it is usually based on the Japanese set with the same name that comes out a few weeks or even months before the English version.
Tyranitar illustration rare from #PokemonTCG: Paldea Evolved revealed:
Tyranitar illustration rare from #PokemonTCG: Paldea Evolved revealed pic.twitter.com/qz1oh19iqj

— Pokémon TCG (@PokemonTCG) April 26, 2023
Now, for those who want to know when Pokemon TCG Paldea Evolved will come out, here it is. Paldea Evolved will come out in the middle of 2023, it has been said. to be exact, June 9, 2023.
This set will have Meowscarada ex, Skeledirge ex, and Quaquaval ex for the first time. This is a big deal because they are the last forms of the three starting Pokemon. It is also known that it has Forretress, Slowking, Dedenne, Chien-Pao, and Ting-Lu.