Since Taylor Swift is single, rumors about her da*ing have started to spread. The "Bejeweled" singer's breakup with longtime boyfriend Joe Alwyn was made public last month, and since then she has been linked to the likes of Dylan O'Brien, Formula One driver Fernando Alonso, and even Bradley Cooper, who appeared in her short film "All Too Well (Taylor's Version)(10-Minute Version)."
On Thursday (May 4), new rumors surfaced online suggesting that Swift is dat*ng Matty Healy, frontman for 1975. According to The Sun, the paper's source claimed that the two are "both massively proud and excited about this relationship."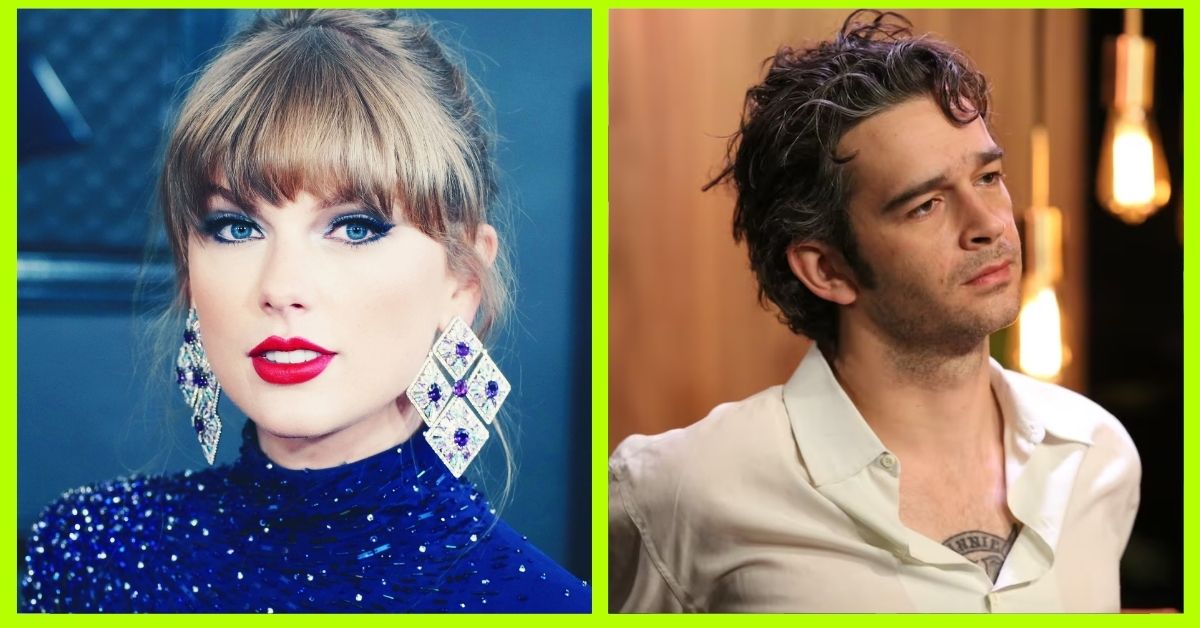 Swift and Healy have been friends for a long time. During the band's show at the O2 Arena in London in January, the 12-time Grammy winner surprised fans by covering The 1975's "The City" and playing "Anti-Hero" for the first time.
In an interview with BBC Radio 1 in October, Healy, and his bandmate George Daniel put an end to rumors that they would work with Swift.
Our Latest Dating Article Is a Must Read:
"Oh no, we're not [working with Swift]," Healy explained. "We'd love to. Love to work with Taylor Swift. Love Taylor Swift. Think she's one of the best songwriters."

He jokingly added, "She's probably sat there watching this, pining for a feature on a 1975 track."
The dat*ng rumors are just that, though, and neither Swift nor Healy has said anything about them in public. But that didn't stop fans from making fun of them on Twitter and sharing funny tweets about the two of them dat*ng.
Fans React to Taylor Swift and Matty Healy's Dating Rumors:
The Sun reports that Taylor Swift and The 1975's Matty Healy are dating. pic.twitter.com/nLypzaRoZ4

— Pop Base (@PopBase) May 3, 2023
BREAKING NEWS: Taylor Swift seen stepping out in NYC with The 1975's Matty Healy pic.twitter.com/DuYFhU1QRJ

— libby (@mattyisapharb) May 4, 2023
Matty Healy and Taylor Swift have the opportunity to do the funniest thing possible pic.twitter.com/Ne4NFkHjeo

— mary (@undomary) May 4, 2023
Follow Us on Twitter for the Latest Celebrity News and Rumors.