Henry Cejudo will go down in history as one of the few UFC competitors to win two titles. His impressive history, which includes an Olympic gold medal and a UFC world title, attests to his superior fighting skills. The American warrior came from modest means and struggled to make ends meet.
'Triple C' embodies the American Dream, with its parents being Mexican immigrants. He suffered a strict upbringing in poverty while his mother worked multiple jobs to support the family. The Los Angeles native took control of his life by taking up wrestling and eventually became famous and wealthy due to his on-the-mat exploits.
After becoming the youngest American to win a gold medal in wrestling, he switched to mixed martial arts and quickly established himself as a formidable competitor. He decided to call it quits from mixed martial arts in 2020 to go out on top. Since then, 'The Messenger' has been making great efforts to be a devoted family man.
Who is Henry Cejudo's Wife?
Henry Cejudo has tied the knot with the woman he has called "the love of his life." Karolina is a native of Campinas, Sao Paulo, Brazil, where she was born on October 10. However, she now resides with Cejudo and their beautiful kid in Arizona, USA.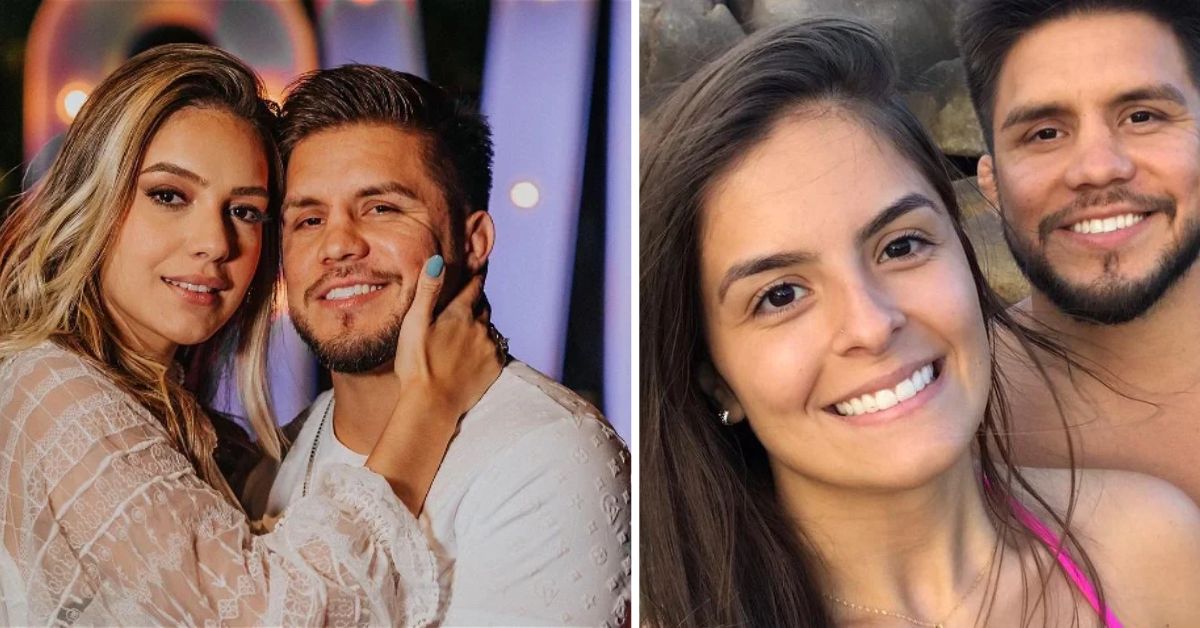 Furthermore, Karolina's social media handles show her deep interest in and concern for environmental issues. She did the same, attending the State Univesity of Campinas, Sao Paulo, and graduating with a degree in Environmental Management.
She's also the face of several different brands and a model. The Brazilian clothing brand Wella Professionals Brasil is one of the endorsed brands. In addition, she represents Sebastian Professional Brasil and NIOXIN, a hair care brand.
Check out the following articles that may be of interest to you:
How Did Ana Karolina and Henry Cejudo Meet?
A mutual buddy is said to have brought the two together. They kept their relationship a secret for a long time, but in 2020 they finally came out and admitted they were an item.
Cejudo, who had always hoped his love with Karolina would endure forever, proposed to her on one knee in Phoenix, Arizona, on June 2, 2021. It happened when they shared their pregnancy news with family and friends at the party.
The 36-year-old also posted a photo of the special moment to Instagram with the caption, "Many of you may think this is a level change for a takedown, but this is how I proposed. Can't wait till America is born @anakarolinafr ❤️."
View this post on Instagram
On September 17, 2021, the couple tied the knot.
Check out the following articles that may be of interest to you:
How Many Kids Do Henry Cejudo and Ana Karolina Have?
Cejudo and Karolina have a lovely daughter, born on November 18, 2021. The first photo of their daughter, America Maria, was posted to the ex-wrestlers social media accounts. Karolina and the United States of America look fast asleep, and Cejudo tells America he loves her in the caption.
He penned, "At 4:26 am, God brought our beautiful America to this world. It's a very surreal feeling and responsibility that we have as parents. To learn from the good of our upbringing and what we missed too."
"We promise to love, encourage, discipline, and have a relationship with you, my baby America. Mommy and Daddy want to welcome you to this beautiful world. America Maria Cejudo 11/18/2021 ❤️ 🇺🇸"
View this post on Instagram
Cejudo, taking a three-year break from the Octagon to spend time with his family, married Ana Karolina. The 16-2 fighter was initially reluctant to enter the Octagon but eventually gave in.