According to Fort Worth police, Melissa Highsmith, a Texas lady who was abducted as a newborn in 1971 and later reunited with her family in November 2022, has had her identity officially validated by DNA testing. What is known about Melissa Highsmith and her disappearance is detailed here.
Melissa Highsmith Kidnapped
According to her family, Melissa Highsmith was 21 months old when a babysitter kidnapped her from her Fort Worth home in 1971. On August 23, 1971, Melissa's mother, Alta Apantenco, placed the toddler in the care of her roommate, who then turned her over to the babysitter.
According to a report on the case from the National Center for Missing and Exploited Children, Melissa's mother was a waitress. She had recently moved to Fort Worth and separated from Melissa's father. She advertised in the newspaper for a nanny for her young child.
Ruth Johnson, who responded to the advertisement and planned to meet Melissa's mother at the restaurant where she worked, never materialized. Later, the babysitter called the mother and expressed her desire for the position, boasting of her spacious yard and experience looking after other kids.
According to the family, Melissa's mother hired her, and while Apantenco was at work, the babysitter picked up Melissa from the roommate at their apartment on East Seminary Drive. The family said that Apantenco, a single mother who feared losing her job, made the challenging decision to employ the babysitter without first meeting her.
The woman who picked up Melissa and went by the name of Ruth Johnson, according to the roommate, was polite, was dressed sharply, and was wearing white gloves. For 51 years, Melissa's mother was separated from her.
Here you can also check our recent articles:
How Was Melissa Highsmith Found?
Jeffrie Highsmith, Melissa's father, submitted his DNA to 23andMe, a website where users may search for relatives and build family trees. John Brown, Melanie Brown's husband, posted on Facebook that the database had identified three grandchildren who are Melanie Brown's children as matches.
He claimed Melanie Brown, who also went by the name Melanie Walden, had a DNA test done, which determined she is Melissa Highsmith. According to a statement from the family, Lisa Jo Schiele, a clinical laboratory scientist, and amateur genealogist, assisted the family in understanding the DNA results and conducting public records research to locate their missing daughter.
According to a post on the podcast's Facebook page, Schiele introduced the family to The Vanished Podcast, which conducted an interview with them for a two-part series that aired in the fall of 2022. Not the most difficult genealogy puzzle I've ever solved, according to Schiele. "I hope that what I do inspires other families to take similar action. Don't give up.
On the weekend following Thanksgiving in 2022, Melissa spent the first time with her parents and two of her four siblings. Victoria Garner, Melissa's sister, posted on Facebook, "I couldn't stop crying." I'm still trying to understand that my sister is standing right in front of me and that we found her because I was so ecstatic to have found her.
Where Was Melissa Highsmith for All Those Years?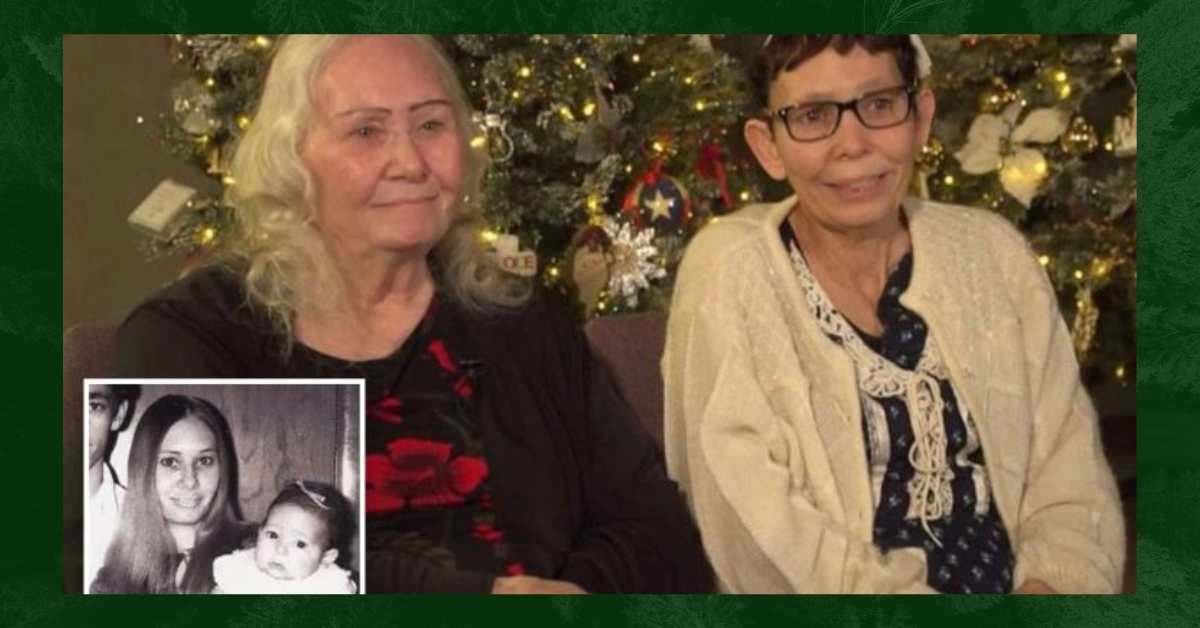 The majority of Melissa's life had been spent in Fort Worth, and her family claimed in posts on the "WE FOUND MELISSA!!!" Facebook page that she had no idea she had been abducted. Family relatives have stated that they are unaware of the fate of the individual who abducted Melissa when she was a newborn.
The Texas statute of limitations for filing a kidnapping prosecution has passed, but Fort Worth police said they are still looking into Melissa's disappearance and pleaded with the public for any more information.
What Has Melissa Highsmith Said About Her Abduction and Her Life?
According to Melissa, the woman who raised her was her mother. She was astounded to discover that wasn't the case. She claimed that her childhood was not happy. She claimed that her family was abusive, and at the age of 15, she fled and "worked the streets" to make ends meet.
Melissa was unsure of her reaction when the Highsmith family asked her to take a DNA test in November, she told WFAA-TV. "I really didn't think I was that girl," she admitted. However, "once I saw the baby picture, and I put my baby picture against it, it's like my twin."
On April 29, Melissa participated in a rally in Fort Worth to demand increased funding for homicide and missing person investigations. At the occasion, Melissa Highsmith told the Star-Telegram, "I felt strong to be here."
"My case has given so many people hope, and I hope it will raise awareness of all the (cold) cases that are still being looked into and inform them that there are many people still missing, but just don't give up hope."
There are a lot of cases that are simply unsolved and lying on a shelf, Melissa remarked. "They need to be able to reopen these cases, but there aren't enough staff members and resources to do so."