For fans of the famous manga and anime series "One Piece," the release of each new chapter is always a big deal. As of May 2023, people are excitedly waiting for chapter 1083, which will continue the exciting story of Monkey D.
Luffy and his crew as they travel through the dangerous waters of the Grand Line in search of the ultimate treasure, the One Piece. Even though there is no official date for when Chapter 1083 will be out, a few things can give us an idea of when it might come out.
One Piece 1083 Release Date
The release of One Piece chapter 1083 is scheduled for Monday, May 15, 2023, at 12 a.m. JST. This indicates a Sunday morning local release window for the majority of foreign followers. Instead, the show will be made available to some overseas viewers Monday night. By area and timezone, the precise release time varies.
Fans can access the issue through official channels on the Shueisha Shonen Jump+ app, the MANGAPlus website, or the Viz Media website. The first and last three chapters of a series can be viewed by readers using the first two services, which are both free. The latter offers readers access to a series in its entirety through a paid, subscription-based service.
The following timings, in the respective time zones, are scheduled for the publishing of One Piece chapter 1083:
Pacific Standard Time: 8 am, Sunday, May 14, 2023
Eastern Standard Time: 11 am, Sunday, May 14, 2023
British Summer Time: 4 pm, Sunday, May 14, 2023
Central European Summer Time: 5 pm, Sunday, May 14, 2023
Indian Standard Time: 8:30 pm, Sunday, May 14, 2023
Philippine Standard Time: 11 pm, Sunday, May 14, 2023
Japanese Standard Time: 12 am, Monday, May 15, 2023
Australia Central Standard Time: 12:30 am, Monday, May 15, 2023
Here you can check more manga series like this:
One Piece 1082 Recap
One Piece chapter 1082 started in Marine Headquarters, where it was discovered that Rear Admiral T. Bone had been murdered by a civilian in order to collect a Cross Guild bounty. The man was collecting the bounty when the chapter cut to the Cross Guild. After that, Buggy was spotted being summoned to a meeting with Crocodile and Mihawk and was beaten up for having their ship customized to look just like him.
After that, the group talked about their next steps, with Mihawk and Crocodile frequently mentioning building a "utopia." Buggy, on the other hand, suggested that they could attack One Piece like genuine pirates, but Mihawk and Crocodile knocked that suggestion down because of the rivalry. With no Road Poneglyphs and no one to read them, they are now at a terrible disadvantage.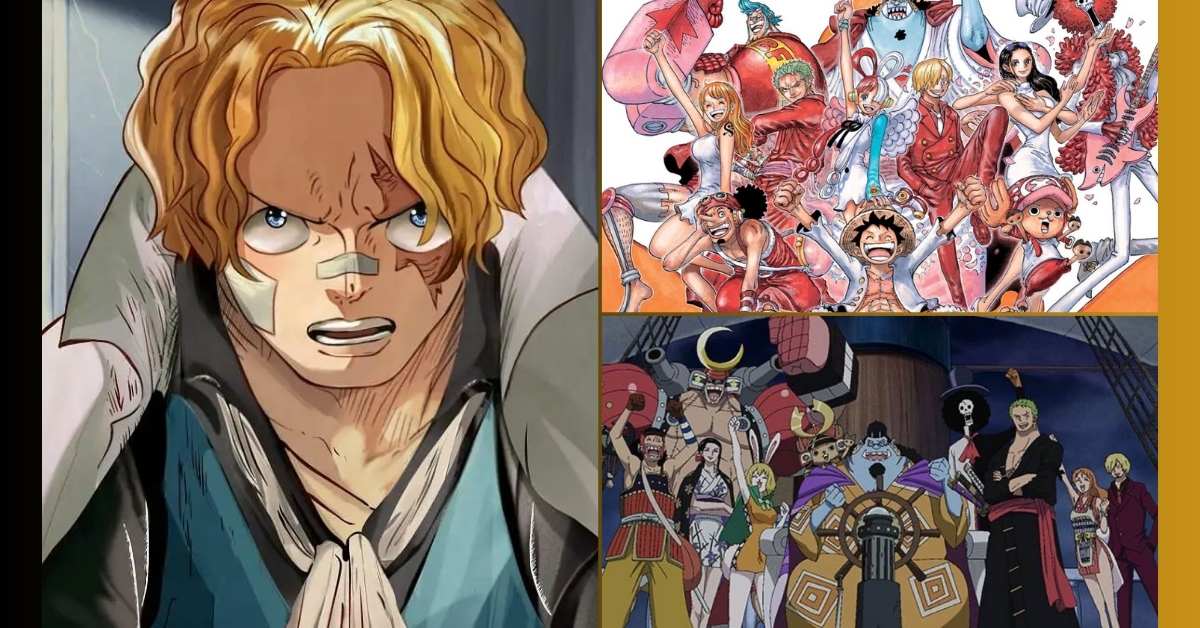 To Mihawk and Crocodile's dismay, Buggy responded by telling the Cross Guild that they would still be pursuing the One Piece. Sabo was proven to be alive again in the Kamabakka Kingdom as he arrived with a group of Lulusian refugees. He finally started talking about the events of the Reverie in a meeting with Monkey D. Dragon and Emporio Ivankov towards the end of the chapter.
Where Can I Read One Piece Chapter 1083?
On Viz Media's website, One Piece Chapter 1083 is available without charge. If you need to catch up on earlier chapters before Chapter 1083 arrives, the three most recent chapters are also freely accessible on the Viz Media website.
You may read all official Shueisha Mangas, including One Piece, on a mobile device by downloading the Shonen Jump app.