Since its premiere on TBS in 2018, Olan Rogers and David Sacks' animated comedy "Final Space" has given plenty of laughter and tension over its two seasons, with the second moving to Cartoon Network's night-shift station, Adult Swim.
Fans are eager to hear what comes next for the series, including the fates of our characters Gary Goodspeed and Mooncake (both voiced by Rogers) and the mystery of the title Final Space.
The series has a devoted following, thanks mainly to its great animation and blend of humor and more serious moments, as well as a genuinely stellar voice cast that includes David Tennant, Tom Kenny, Conan O'Brien, Ron Perlman, and others.
Here's everything we know about the future of "Final Space."
Final Space Season 4 Renewed or Cancelled?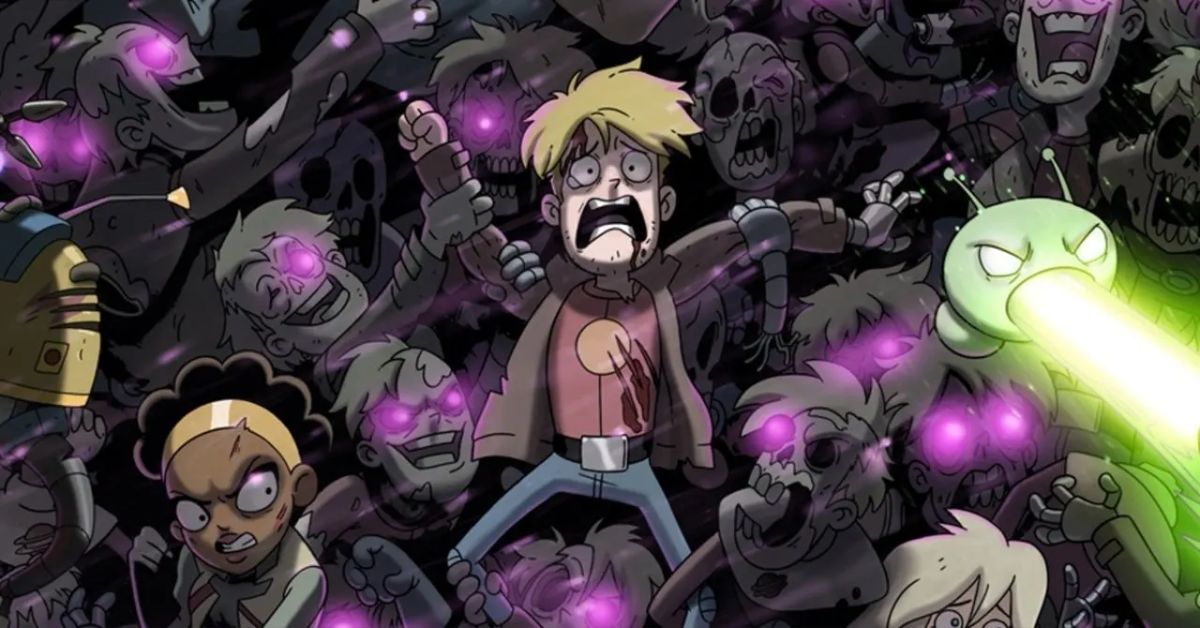 To the dismay and anguish of fans everywhere, "Final Space" creator Olan Rogers publicly stated that his program had been canceled and that Season 3 would be the final (via Collider).
That's heartbreaking news — there's no other way to put it — but given the unlimited possibilities for resuscitation in the age of streaming, let's envisage a scenario in which Season 4 could happen.
We have recently covered some articles about upcoming movies and shows. You can find the release dates in the posts listed below:
The day after the first season finale aired, we received word that there would be a second season, and less than a week after the second season's conclusion, we heard that there would be a third. Even if someone brings "Final Space" back for a fourth season, it will be some time before we get any new episodes.
Look at the tweet shared with you below, which Final Space first published:
I can finish Final Space.
This isn't a joke.
After two years of trying Warner Brothers Discovery gave me a license for a graphic novel. THE FINAL CHAPTER begins today!
PRE-ORDER NOW: https://t.co/4tBUZrvfKW pic.twitter.com/0uvDLtrVQn

— Final Space (@FinalSpace) April 24, 2023
The Creator of Final Space is Determined to Release Season 4
Olan Rogers, understandably outraged at what happened to a piece of work he poured his heart and soul into, hasn't held back his criticisms of this action.
After learning the final destiny of "Final Space," he rushed to Twitter to express his support for those pushing to bring it back.
It's a banner that you all have been waving, and it's a rallying cry I can stand behind while I continue into this long dark night chasing an ending for this story. ARMOR UP: https://t.co/aq5Q0w5ddu pic.twitter.com/d4gH2n4itW

— Olan Rogers (@OlanRogers) September 24, 2022
In addition, he has launched a Kickstarter campaign for his next project, "Godspeed," which serves two goals. One, it allows Rogers and his team to work on something fresh, and two, it could send a message to Warner Bros. Discovery that "Final Space" Season 4 has the support it needs to be created.
By March 2023, "Godspeed" had raised more than $464,000, exceeding its goal of $80,000. This bodes well for the upcoming production and shows that there is still a market for a "Final Space" Season 4, wherever it may land.
We have recently covered some articles about upcoming movies and shows. You can find the release dates in the posts listed below:
Where to Watch Previous Seasons of Final Space
Although it premiered on TBS in 2018, "Final Space" spent its entire three-season run on Cartoon Network's Adult Swim block. Warner Bros. Discovery owns the entertainment properties of both companies, so the show is also available on HBO Max and other parent company streaming services.
The situation for "Final Space" fans has worsened, as the possibility of a fourth season has decreased even further. The series and several other popular titles were removed from all platforms, including HBO Max, by Warner Bros. Discovery. What prompted this unexpected action? Tax deductions.
It is now more difficult than ever to catch up on the complete series because physical copies of Seasons 1 and 2 are scarce, and Season 3 was never released on DVD or Blu-ray. After the "Final Space" license on Netflix lapsed, the show's availability on legal streaming services ended permanently as per the Warner Bros. Discovery agreement.