The first Texas legislative session after Roe v. Wade was overturned was "a draw," according to Rep. Donna Howard, a Democrat from Austin, as abortion measures on both sides of the political divide sat in parliamentary limbo.
"For the first time that I can remember, for quite a few sessions, back to at least 2011, maybe before that, we haven't really dealt with abortion," Howard said.
A near-total prohibition on the process with new penalties for "furnishing the means" or "aiding and abetting" abortions will likely result from Texas' abortion legislation at the end of the session, despite some pre-session chatter about adding further exceptions.
Exceptions to every Texas abortion regulation exist to protect the pregnant patient's life and save the abortionist from legal consequences. Pregnant Texans and medical professionals have reported uncertainty caused by these regulations, including difficulties receiving proper pregnancy information and emergency prenatal care.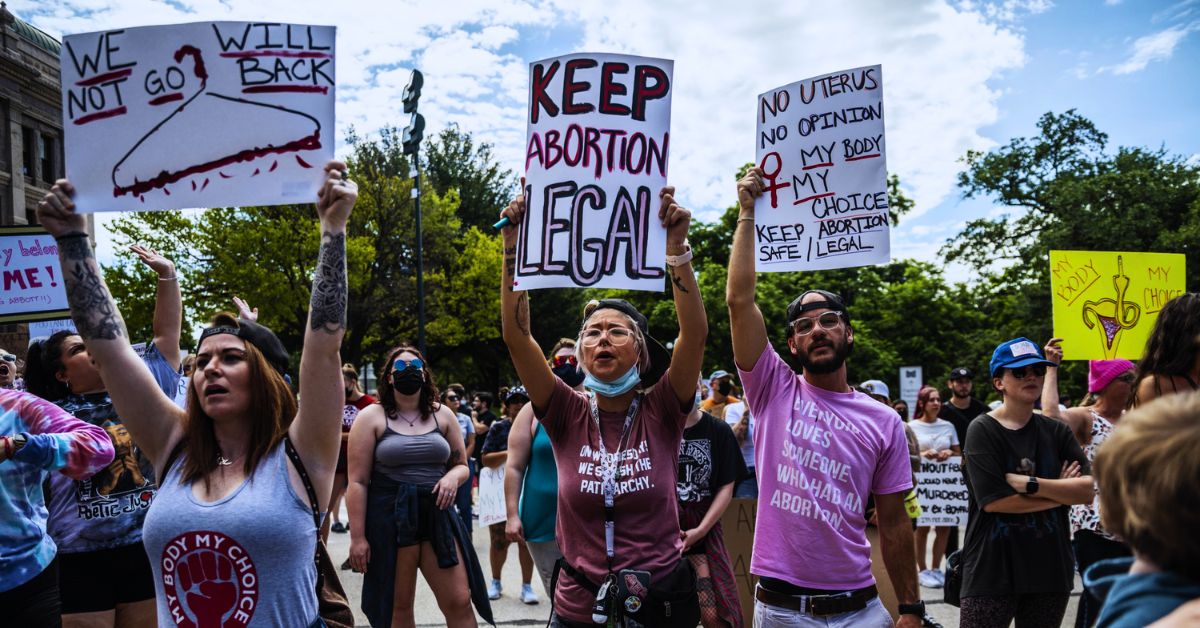 In a March lawsuit, five women claimed they had been refused medically required abortions because there was "widespread confusion among the medical community" regarding the circumstances under which medical professionals might perform abortions.
The Texas Republicans in power have taken notice of this. In September of last year, when running for reelection against Democrat Beto O'Rourke, Gov. Greg Abbott said, "There were some things we need to work on," urging the Legislature to "clarify the ways that we are protecting the life of the mother." In close races, some moderate Republicans also mentioned wanting to include rape or incest exceptions.
Robert Nichols, a state senator from Jacksonville, remarked at the 2022 Texas Tribune Festival, "If I get a chance to vote for an exception [for] rape, I will vote yes." "I think instead of us telling women what to do, we should show our support for women of this state."
Democrats introduced bills to include those exclusions, but not even the most modest of them received a hearing. Through a spokeswoman, Nichols declined to comment.
"It was all political theater," said Drucilla Tigner, co-executive director of Planned Parenthood Texas Votes. "We have one of the most extreme bans in the country with no exceptions, and it seems like that's the way that they want it."
The president of Texas Right to Life, John Seago, said he didn't think these proposals would gain any support and was relieved to find he was correct. But he views that as the "absolute bare minimum for this session."
"From our perspective, defeating bad bills is not enough," Seago said. "We've been pushing [the Legislature] to a higher goal of the enforcement issues."
Conservative lawmakers introduced legislation that would further crackdown on illegal and out-of-state abortions, including legislation that would have barred any business from receiving tax credits if it promised to assist its Texas-based employees in getting abortions outside the state.
Other bills targeted drugs that cause abortions, permitting lawsuits against anybody who makes, distributes, markets, or even owns the drug and against internet service providers that host websites that advertise it. But this legislation hasn't advanced much this session, much like the exemption bills.
In Texas, Seago said, "There definitely does not seem to be an appetite for these harder debates about really prosecuting these nefarious and innovative ways of promoting abortion in Texas."
The Alternatives to Abortion program, which gives state support to for-profit crisis pregnancy centers and other anti-abortion NGOs, is the only abortion-related topic that has received attention this session.
According to the House and Senate's proposed budget, the program's existing $100 million allotment will be increased by between $120 million and $140 million. Both chambers have not yet adopted or made public the reconciled budget's final version.
Sen. Lois Kolkhorst, R-Brenham, introduced a bill that the Senate approved, renaming Alternatives to Abortion "The Thriving Texas Families Program" and formally transferring it to the Texas Health and Human Services Commission.
The provision that at least 75% of the funded programs offer evidence-based parenting programs were removed from the version of the measure that the Senate approved. The House is actively considering the action.
"Texas has seen a steady decline in abortions following the Dobbs decision in 2022. That means more resources are needed for mothers during their pregnancy and after their child is born," Kolkhorst said in a statement.
"Currently, the state offers a patchwork of separate programs to assist women during pregnancy, as well as help for early childhood and families in crisis. By coordinating services, we can work together to ensure that more people are served."
State Representative Jeff Leach, R-Plano, proposed requiring these nonprofits to provide patient-navigator services for people dealing with significant fetal anomalies or medically complex pregnancies.
Both of these proposals were made in response to Howard's bill, which would have required that any informational materials distributed by these programs be medically accurate and scientifically supported. Both remained on the committee.
Here you can check some latest news:
"We still don't have the metrics in place that show that it's an effective program," Howard said.  "I personally believe we would get much more bang for the buck to put that money into women's health programs."
The Legislature has been active on various issues, including property taxes, immigration, proposals to outlaw drag shows, and gender-affirming care for trans youngsters. At the same time, abortion has generally taken a backseat.n Tigner perceives that the conservative culture wars now focus on LGBTQ issues rather than abortion.
"They are absolutely the same people who are perpetrating harm against trans folks as they did against women and other people who can become pregnant," Tigner said. "We'll continue to see these political attacks as long as extremists are controlling our state."