Naruto: Shippuden, dubbed in English, can be viewed on various platforms, including Hulu, Vudu, AnimeLab, Adult Swim, and Funimation. Some of these sites are free, while others require you to subscribe to access them.
When Masashi Kishimoto's Japanese manga series Naruto made its way into the anime industry, it became an instant hit. It was then transformed into Naruto, released in 2002, and the sequel, Naruto: Shippuden, was produced shortly after Naruto ended in 2007.
Both programs continue to have devoted fans and have been dubbed in various international languages. However, this post will concentrate on the streaming platforms where one can watch English dubs.
Is Naruto: Shippuden on Crunchyroll Dubbed?
Naruto: Shippuden has all 21 seasons (almost 500 episodes) available on Crunchyroll. Crunchyroll is an internet streaming network public in several countries, including the United States, Canada and Asia.
Unlike other streaming services, Crunchyroll allows you to view the series for free. Nonetheless, one of the difficulties is that they are both dubbed in Japanese and subtitled in English. This is primarily due to licensing regulations.
Crunchyroll tweeted on its Twitter page to announce that Naruto Shippuden the Movie: Blood Prison is now available on Crunchyroll.
Thanks to our friends at @VIZMEDIA, Naruto Shippuden the Movie: Blood Prison is now available on Crunchyroll!

🔥Watch: https://t.co/1hcYSKlHiX pic.twitter.com/kpCQ9le9pk

— Crunchyroll (@Crunchyroll) December 30, 2019
The quality isn't as high as one would like, but it's still viewable. Suppose you dislike being interrupted while viewing a series. In that case, you should probably avoid watching Naruto: Shippuden on Crunchyroll because you will undoubtedly encounter interruptions due to the numerous adverts that appear while streaming episodes.
We believe that the advertising that serves as a diversion source for platform users is how they made the series accessible.
We have recently covered some articles about upcoming Anime. You can find the release dates in the posts listed below:
Can You Watch Naruto: Shippuden English Dub on Netflix?
Naruto: Shippuden is available on Netflix, although only around half of the episodes are dubbed in English, with the rest dubbed in Japanese and subtitled in English.
However, it should be noted that access to the series on Netflix is only available to Argentina, Brazil, Belgium, Canada, Germany, Mexico, France, Japan, and Switzerland residents. Due to a license agreement with Crunchyroll, Naruto: Shippuden is not accessible on Netflix in the United States.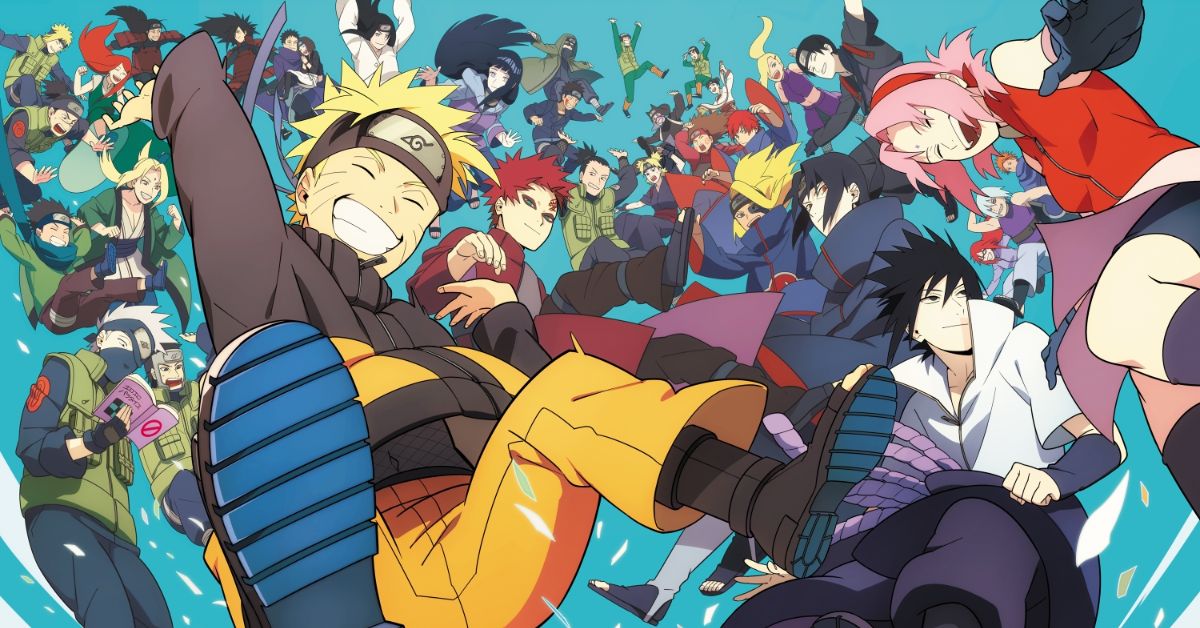 Suppose you have a Netflix membership on any internet-enabled device but live in the United States or do not have your primary address in any of the countries mentioned above. In that case, there is a solution: use a virtual private network (VPN) like NORDVPN, which allows you to change your current internet location to any of the countries above where such restrictions do not exist.
Remember that while deciding where to alter your internet location, it is a good idea to consider Switzerland, Japan, France, and Belgium, where all 21 seasons and over 500 episodes of the series are available to stream on Netflix.
Audiences in Mexico, Argentina, and Brazil can only watch five seasons of the series on the platform, whereas those in Canada and Germany can see 10.
Is Naruto: Shippuden Available on Hulu?
Hulu is one of the streaming services that offer all 21 seasons and over 500 episodes of Naruto: Shippuden.
However, it is essential to note that while Hulu has the rights to stream all of the Naruto episodes in both English dubbed versions and Japanese with English subtitles, less than half of the attacks of the sequel, Naruto: Shippuden, are dubbed, with the rest in Japanese dubs with English subtitles.
VIZ posted a tweet on its main Twitter page. Take a look at the tweet shared below.
200+ dubbed episodes of Naruto Shippuden now added with more to come! Streaming only on Hulu! pic.twitter.com/AcJ5T2Pyt5

— VIZ (@VIZMedia) July 2, 2022
This places it slightly behind Netflix, which has nearly half of its series dubbed in English. Like Netflix, Hulu is a platform that requires a subscription to watch episodes of manga anime TV shows. Hulu subscriptions are said to start at $5.99 per month, although new customers can get a 30-day free trial.
Where Can You Find Naruto: Shippuden on PS4?
Another method for seeing Naruto: Shippuden episodes is the Funimation app for the PlayStation 4. This platform provides access to an extensive database of English-subbed anime series, DVAs, and others. Therefore it seems to reason that a popular anime series like Naruto: Shippuden would be included.
At a PlayStation store, you can download the Funimation app for your PS4. Also, remember that access to the series may necessitate a VPN service if viewing is restricted in your country of residence. For a smooth viewing experience, Funimation also requires some dedication.
Freeloaders can watch the series for free but must contend that they cannot download any episodes and must endure intrusive advertisements that can detract from the viewing experience. The opposite is true for premium users, who may view the series without being interrupted by ads and with better quality.
Can You Stream Naruto: Shippuden for Free?
As stated throughout this post, you can watch Naruto: Shippuden for free on various streaming services like YouTube, Funimation, and even Hulu.
However, there is the challenge of having to watch with the usually ill-timed disruptive ads that are used to compensate for the viewer's free access.
We have recently covered some articles about upcoming Anime. You can find the release dates in the posts listed below:
Is All Of Naruto: Shippuden Dubbed
According to Sportskeeda, practically every episode of Naruto Shippuden has been dubbed into English; nevertheless, international access to those dubbed in English versions is severely limited.
Viewers who wanted to watch the series in English dubbed found it challenging to access those services, but those worries are overdue to platforms like Hulu, Funimation, and Netflix.
How Many Naruto: Shippuden Episodes Are Dubbed?
At the time of writing, almost 480 episodes of Naruto: Shippuden had been dubbed into English. Before that improvement, two of the biggest streaming sites, Hulu and Netflix, which could provide access to the anointed in English versions, could only give access to fewer than half of the total episodes.
Netflix could only supply 220 episodes dubbed in English, while Hulu could only provide 140. Both platforms have greatly improved on those figures, and one can confidently predict that it won't be long until they can provide access to all episodes in English dubbed.
Stay tuned for more latest updates and information on Leedaily.com.