Since it first came out in 2019, "Demon Slayer: Kimetsu no Yaiba" has become a huge hit with anime fans. The story of the series is about a young boy named Tanjiro Kamado, whose family is attacked, and his younger sister, Nezuko, is turned into a demon. "Demon Slayer" has won the hearts of people all over the world with its beautiful animation, interesting characters, and intense fight scenes.
As fans eagerly wait for the next season of the show, many are wondering when "Demon Slayer" season 3 will come out. In this article, we'll talk about what we know so far about the next season, including when it's likely to come out, what we can expect from the story and characters, and what fans can look forward to as the show continues to draw people in.
Demon Slayer Season 3 Release Time
Season 3 of Demon Slayer is already released on 9th April 2023, (Pacific Timing). Fans outside of Japan can watch the most recent season on Crunchyroll in subtitles; the dubbed version will air at a later date.
The premiere time will vary based on where you are since it will be a simulcast release. So that it will be simpler for you to watch the most recent episode, here is the regional timing:
Pacific Time: 10:45 AM -11:30 AM PT
Central Time: 12:45 PM- 1:30 PM ET
Eastern Time: 1:45 PM – 2:30 PM CT
British Time: 6:45 PM – 7:30 PM BST
European Time: 7:45 PM – 8:30 PM CET
Indian Time: 11:15 PM – 12 AM IST
You may find various manga series that are similar to this one here:
Demon Slayer Season 2 Recap
A kind-hearted and knowledgeable young man named Tanjiro Kamado lives in the highlands with his family. Once his father passed away, he took over the role of family provider by traveling to the surrounding hamlet to sell charcoal. Things changed when he returned home one day to find that a monster had attacked and killed his family.
The only survivors of the catastrophe were Tanjiro and his sister Nezuko, who, although being changed into a demon, surprised everyone by still displaying human feeling and thought. Tanjiro is sent to his retired master Sakonji Urokodaki for training to become a Demon Slayer after meeting Giy Tomioka, the Water Hashira of the Demon Slayer Corps.
This sets the course for Tanjiro's mission to assist his sister in becoming a human once more and exact revenge on his family's demise. Tanjiro participates in a difficult exam after two years of arduous training and is one of the few people to pass, making him a member of the Demon Slayer Corps.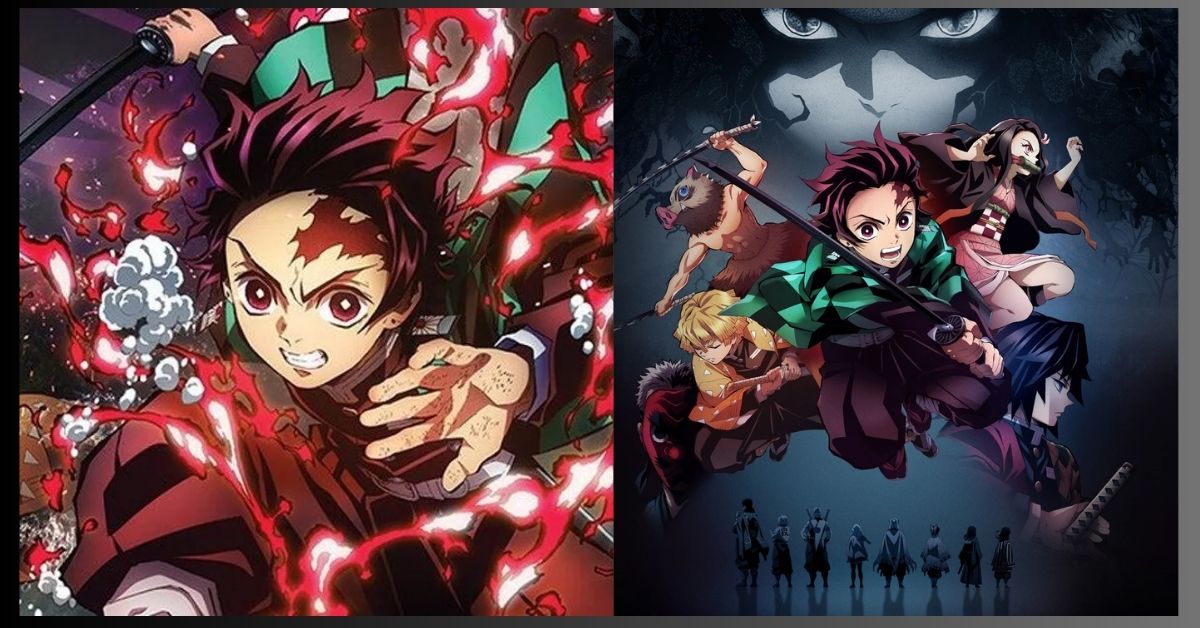 With Nezuko, who has been hypnotized to cause no harm to humanity and who occasionally aids him in the fight, he starts his mission of tracking out and killing demons. Tanjiro visits Asakusa as part of one of his jobs and runs across Muzan Kibutsuji, the father of all demons and the person who murdered his family.
He also encounters Tamayo and Yushiro, two demons that Muzan has no control over. Along with Tanjiro, Tamayo, and Yushiro start working on a treatment for Nezuko, albeit it will necessitate Tanjiro giving Tamayo blood from the Twelve Kizuki, the most formidable demons under Muzan's control.
After the battle, the Corps is disbanded since, with the exception of Yushiro, who departs to pursue a tranquil career as a painter, the death of Muzan effectively ends the existence of all other demons. Zenitsu and Inosuke join Tanjiro and Nezuko as they make their way back to their house.
As Nezuko marries Zenitsu, Tanjiro and Inosuke wed fellow Demon Slayers Kanao Tsuyuri and Aoi Kanzaki, respectively. The descendants and reincarnations of the Corps members live tranquil, demon-free lives in the modern epilogue.
Demon Slayer Season 3: How to Watch?
In contrast to the first two seasons, Netflix will not offer access to Demon Slayer Season 3. As a result, fans will need to sign up for a Crunchyroll subscription in order to see the most recent episodes of the series.
If viewers want to watch previous seasons again, they can do so on well-known websites like Netflix, Crunchyroll, and Funimation. The option to check up with the adored characters and their adventures is provided by these sites.
How Many Episodes Will Demon Slayer Season 3 Have?
It is currently hard to determine the actual length of Demon Slayer's third season because neither the production firm, nor any other corporation engaged has yet to reveal an official episode count.
It is anticipated that the third season will be about the same length as the second, at 10–12 episodes, since the Swordsmith Village arc in the manga is comparable in length to the Entertainment District arc.
Even though the total run time will be similar, the individual episode count may be lower because the first episode is twice as long as usual.
You can bookmark our website leedaily.com for all the most recent updates if you want to learn more about this series.