Morgan Evans is sharing his side of the story. On Tuesday, fans learned that the country singer's new single, "Over for You," would be accompanied by a five-part docuseries chronicling the breakup of his marriage to Kelsea Ballerini.
"'Over for You' is me singing about my feelings," Evans, 37, said in a press release. "This song is the most personal thing I've ever written and the most personal thing I've ever shared."
Peter John helms the documentary series "brings viewers backstage and back home where Evans grew up. After a year of planning and just weeks before shooting, Evans went through a divorce. That's when Evans sat down to write what he calls 'the song from my heart,'" as reported by the press.
View this post on Instagram
The song "Over for You" was published by Evans in October. A few months later, in an interview on the Bobby Bones Show, he discussed the personal lyrics he'd written.
"It felt good to do that," Evans said. "Just be honest, and not try to cover things up."
"Having gone through a situation like that, seeing that it helps other people going through situations like that, yeah, it's a big deal," he added, noting that he believes that "vulnerability and personal writing is the thing that most widely relates to people."
We just wrote articles about Kelsea Ballerini and her ex-husband, Morgan Evans. You should click on the links to find out more about them:
Ballerini, who is only 29, had already published an EP and short film titled Rolling Up the Welcome Mat, in which she explains why she and her husband separated.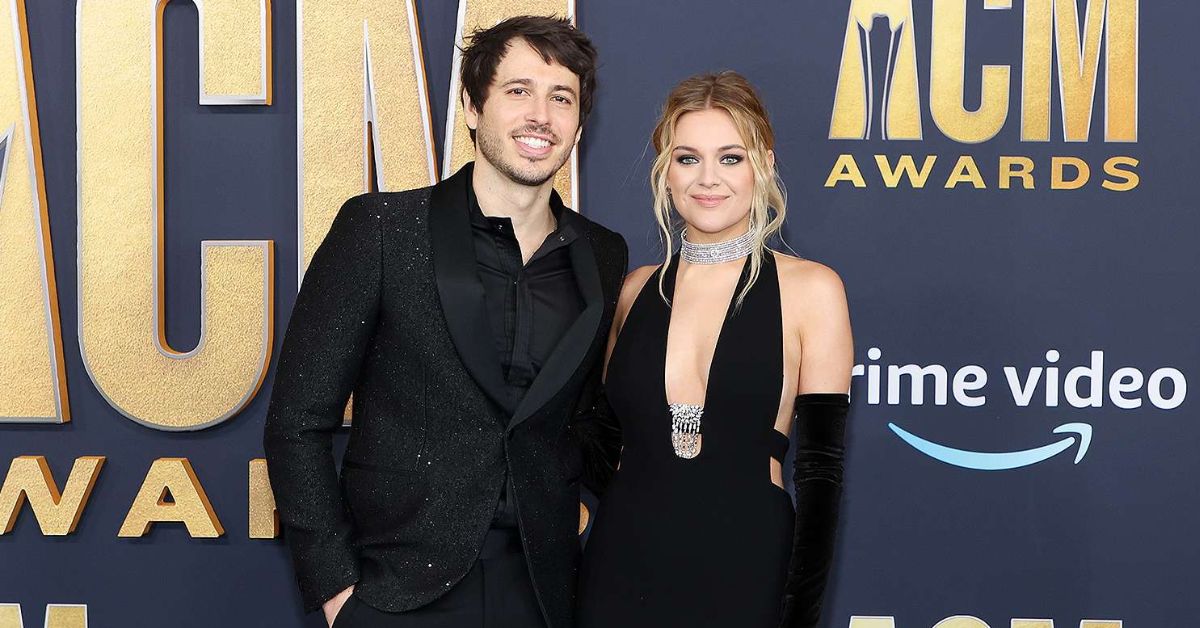 A few days later, on an episode of Call Her Daddy, she spilled the beans on the breakdown of her marriage, including the moment she says she hit rock bottom and opted to give up half the house and sleep on the couch.
"There were separations, there were years of couples therapy. There was like, many a night of sleeping on the couch," said Ballerini, who also slammed Evans for releasing "Over for You" before their divorce was finalized. "I don't think it was the first night, but it was a night where I was like, this is not what I want."
She continued: "I slept on the couch the night before the CMAs and I remember I went to rehearsal at the arena and texting him and him being like, 'I'll just see you at the carpet.'"
Evans appeared to comment on it on social media the day before the whole episode was aired.
Evans expressed his sadness about the situation on Instagram, writing, "It's really sad for me to see this person, who I spent so much of my life with, and loved with all my heart, saying things that aren't real and that leave out what happened."
"She knows I'm not the type of guy to speak on those things publicly. If this is what she needs to heal, I hope it helps," he added. "All I ask is that if you're on my pages, please don't be mean. Don't be mean to Kelsea, don't be mean to each other."
View this post on Instagram
We recently covered Kelsea Ballerini and her Ex-Husband. For further information, visit the links:
The "I Quit Drinking" singer and Evans were married for over five years when she filed for divorce in August, and the divorce was finalized in November. Since then, the "Peter Pan" singer and Outer Banks actor Chase Stokes have been romantically associated.
Follow us on Leedaily.com to find out the latest news about your favorite celebrities.