It's not always easy to find out where you can watch new episodes of popular new anime, and Season 3 of "Demon Slayer" is no exception. While the first two seasons are available on Netflix, the first episode of the Swordsmith Village Arc will not be.
A Crunchyroll membership is required to watch the latest episodes of season 3 as soon as they are released.
When Time Does Demon Slayer Season 3 Come Out?
Already released on On April 9, 2023, Crunchyroll began streaming the third season of Demon Slayer. This follows the Japanese release timetable for the show, so new episodes will be available every Sunday. The first episode of the Swordsmith Village arc was an hour long instead of the usual 20 minutes, and it featured a pretty big prologue.
As with the Mugen Train scenario, the premiere of the first episode of the third season of Demon Slayer: Kimetsu no Yaiba broadcast in early February and March as part of a worldwide "theatrical screening event." This event also featured episodes 10 and 11 of the second season of Demon Slayer.
We have written some recent articles about seasons 3 and 4 of Demon Slayer. If you want to know more, check out the links below:
Where to Watch Demon Slayer Season 3 Episodes Online?
The third season of Demon Slayer will be exclusive to Crunchyroll's streaming service. Until these news episodes join the first two seasons on Netflix, the only alternative is a Crunchyroll membership.
Crunchyroll (Subscription)
Demon Slayer Season 3 Episodes Release Schedule
There will likely be 11 episodes in Season 3 of Demon Slayer, with the debut of the Swordsmith Village Arc clocking in at an hour. Below is a possible episode schedule, albeit neither the release date nor the total number of episodes has been confirmed as of yet:
Episode 1 – April 9, 2023
Episode 2 – April 16, 2023
Episode 3 – April 23, 2023
Episode 4 – April 30, 2023
Episode 5 – May 7, 2023
Episode 6 – May 14, 2023
Episode 7 – May 21, 2023
Episode 8 – May 28, 2023
Episode 9 – June 4, 2023
Episode 10 – June 11, 2023
Episode 11 – June 18, 2023
Where to Stream Demon Slayer Seasons 1 and 2
The first two seasons of "Demon Slayer," as well as the most current film, "Mugen Train," are all available on various streaming services. Netflix, which has the first two seasons available with a membership, is perhaps the simplest streaming choice. A subscription to either Crunchyroll or Funimation will grant access to these seasons and the film.
Netflix (Subscription)
Crunchyroll (Subscription)
Funimation (Subscription)
How to Watch Demon Slayer Season 3 From Anywhere With a VPN
Maybe you're going to be away from home for a bit and you want to watch Crunchyroll. With a virtual private network (VPN), you can fool websites into thinking you're in a different location, allowing you to watch the anime no matter where you are. There are additional benefits to using a VPN while streaming as well.
By encrypting your data, a virtual private network (VPN) can prevent your ISP from restricting your connection. If you're using a public Wi-Fi network while on the road and want to protect your personal information, a virtual private network (VPN) is a terrific choice. With a VPN that has passed our rigorous testing and security requirements, watching TV online will go more smoothly.
If virtual private networks (VPNs) are allowed in your country and you have a subscription to the streaming service you intend to utilize, you can do so legally. Although VPN use is permitted in several countries, like the United States and Canada, users should avoid using them to access pirated content when doing so.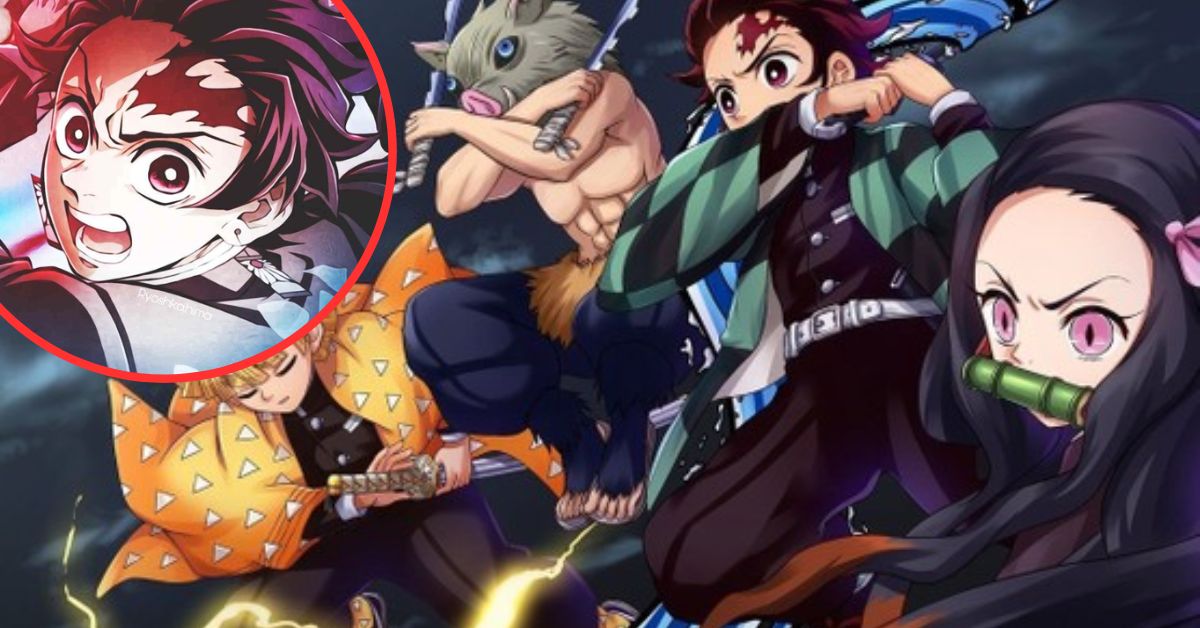 Although ExpressVPN is our top pick, you are free to use any of the VPN services we have reviewed, including Surfshark and NordVPN.
To access Crunchyroll's third season of Demon Slayer, connect to a VPN, then select a country where the show is available. Make sure you're connected to your VPN with the correct region chosen before launching the streaming app.
If you wish to watch the episode on many devices, you may have to set up each one separately to maintain your login information. Verify your VPN connection by going to settings and checking your network connections. You may now launch Crunchyroll and begin streaming immediately.
We've written some new articles about Season 3 of "Demon Slayer." If you want to find out more, check out the links below:
Make sure your VPN is active and using its secure IP address before troubleshooting streaming issues. Verify that you've selected the correct region for viewing and that you've installed everything correctly. If it doesn't fix the problem, try restarting your device. Before connecting to a VPN, close any open programs and windows and restart your device. Keep in mind that VPN access may be restricted by some streaming providers.
Are you looking for anime? Check out our selection for the best anime articles of all time, as well as the Newest anime Updates.