Are you a big fan of female rappers? Have you heard Savannah Dexter's songs? If you answered yes, you've listened to her hidden life story behind every song. All of her songs told us a story that we should decode in this post to understand her life.
Do you feel that music has the ability to lift our spirits? True, but music has helped Dexter heal from the childhood wounds created by her parents.
The next part of this article will go into greater depth on this topic.
Who is Savannah Dexter?
Savannah Dexter is a hip-hop musician, rapper and songwriter from the United States who rose to popularity with her unique, soulful songs. Dexter has put all of her emotions and soul into her songs and everyone who hears them will comprehend the hypnotic effect of her music.
Savannah started playing musical instruments at the age of 13 since music was her sole company. Savannah began by uploading her songs to YouTube and has recently signed with the Mako Music Group to release her music.
But did you know that Savannah's favorite heartbeat was country music? But her familial situation also influenced her musical tastes; what happened to her as a child?
To be aware that you can read the following sections.
Savannah Dexter's Childhood and The Teenage Years
Savannah Dexter was born in Florida on July 10, 1996. She was born under the Cancer zodiac sign and is of American descent. Savannah Dexter will be 27 years old in 2023.
Dexter was born while her parents were 19 and 17, respectively. The funny thing is that Savannah's parents chose to split their careers after Savannah was born. Savannah's parents decide to draw attention to their own life over Savannah's.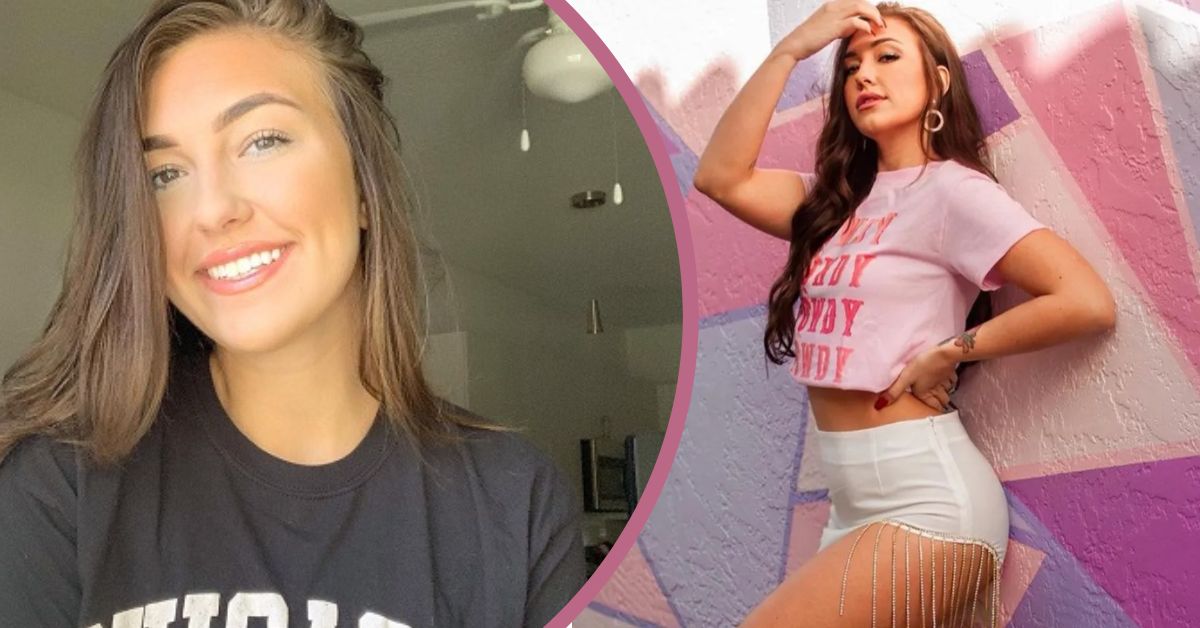 She has been learning to play the guitar since she was 13 because she grew up watching American idol shows and listening to country music in her father's vehicle.
Savannah began creating songs and learning to play the guitar when she was 18 years old.
Savannah Dexter's Early Childhood Tr@uma
Savannah Dexter's parents split when she was a newborn and her father fought for custody of her in court; as a result, her mother did not play a large role in her childhood.
Her mother came and went in and out of her life. Savannah's kindergarten teacher became her stepmother after her father married another lady. She provided outstanding care for Savannah for the first year, but her care decreased over time.
She morphed into a wicked lady when she began to ab*se her mentally. The twins were greeted by her father and stepmother.
Savannah Dexter shared a reel on her official Instagram profile on May 4 with the response, "Now leave me aloooneee."
View this post on Instagram
As a result, all of his father's and stepmother's attention was focused on those babies and her stepmother even hesitated to feed her. Her stepsiblings were usually provided well, but Dexter was not.
Savannah's father noticed everything, even though her stepmother didn't allow her to take a bath every day to save money on the water bill, but he didn't say anything to her stepmother.
As a result, Savannah began isolating herself from her father, and her maternal grandparents recognized the problem and brought her to their home.
Dexter was raised at her grandparents' home until she graduated high school. Her father inspired her to get interested in country music as a child.
However, his father's activities hampered their relationship and her artistic passion, so she abandoned country music in favor of rap music. Savannah had been s*xually molested multiple times, yet no one could understand her pain.
Savannah Dexter's Professional Career
Savannah Dexter began her career by singing her songs on YouTube, but her songs gained popularity in 2020.
Her first hit song, "Raise Hell," was inspired by her personal experiences. It was a hit song, with over 9 million YouTube views and 4 million Spotify app streams.
The positive response inspired Dexter to write more new songs and her second hit, "Sindrella," was likewise a life tale, despite being a smash hit.
As a result, her reputation grew and she began working with artists like Adam Calhoun, Demun Jones, Dusty Leigh, FJ Outlaw, Hard Target, Brabo Gator, J Rosevelt, and Jelly Role.
"Sinner Like Me" and "Big Trucks" were Savannah Dexter's most popular tracks. She has inked a contract with Brabo Gator's Mako music group.
Savannah Dexter's Recordings
Savannah Dexter's songs are listed below.
One-Way Train
Whether You're Prepared or Not
Who Want It
Fu2
Tightrope
Low Down
A Country Girl Can Survive.
I Love This!
Lifted up trucks
Mud it up
Shark
Bring It
Savage
The Swamp
Gottem talking
Savannah Dexter's Personal Life
Savannah Dexter married Brabo the Gator. Savannah was rumored to be d@ting Brabo the Gator, who appeared in many of Savannah's songs a few months ago. Savannah revealed in an interview that she has feelings for him.
On the other hand, Savannah believed disclosing the relationship would spark controversies and criticism from a broad spectrum of people. And she wasn't about to put her mental health at risk for anyone.
On the other hand, Savannah has just found her confidence and officially announced her engagement and we wish her all the best in her relationship with Brabo.
Savannah Dexter's Husband
Savannah Dexter married when she was a teen. It's also not Brabo. However, due to various troubles in marriage, they called off their marriage; as previously stated, Savannah had no one as a hand-to-hand partner.
As a result, she became involved in a tox!c relationship because being alone leads to poor decisions.
Savannah Dexter's Net Worth
Her outstanding music career has earned her an estimated net worth of $1-$5 million as of 2023. Her Instagram account @savannahdextermusic, has over 138K followers.
As a result, she has been promoting brands and collaborating with them.
Furthermore, we may hear her music on YouTube, Apple Music, Spotify, Wynk, Hungama and Soundcloud; as a result she will also receive monthly income from advertisements.
Savannah Dexter Height and Age
Savannah Dexter will be 27 years old in 2023. She is a fitness fanatic who works hard to maintain her hourglass shape. She is around 5 feet 6 inches tall or 170 cm or 1.7 meters tall and weighs about 57 kg or 125 pounds.
Savannah Dexter's figure is shiny and sizzling, and her brown eyes and light brown hair complement her beauty.