The mother of a convicted teen k!ller accepted a plea deal for tampering with evidence in her daughter Tristyn Bailey's mu*der in an upmarket Florida town and was sentenced on Friday, three days before her trial was to begin.
Crystal Smith, 37, washed the bl00d out of her son Aiden Fucci's jeans after he k!lled Bailey on Mother's Day in 2021 and entered a no-contest plea to tampering with evidence, a third-degree felony. She will serve 30 days in jail and then be placed on five years of probation.
State Attorney R.J. Larizza said in a statement, "What the defendant did was not protect her child. She was assisting him in avoiding responsibility for an extraordinarily vicious and merciless cr!me."
According to NBC station WTLV of Jacksonville, Smith's attorney, Matt Kachergu, said that Smith was "a frantic mother trying to determine what was going on with her son" and claimed that Smith had no idea why her son's jeans were bloody when she cleaned them.
In a terrible mu*der that shocked the Florida suburb of St. Johns County in 2021 when Fucci was just 13 years old, Fucci, who is now 16 years old, pled gu!lty to fatally stabbing Bailey 114 times.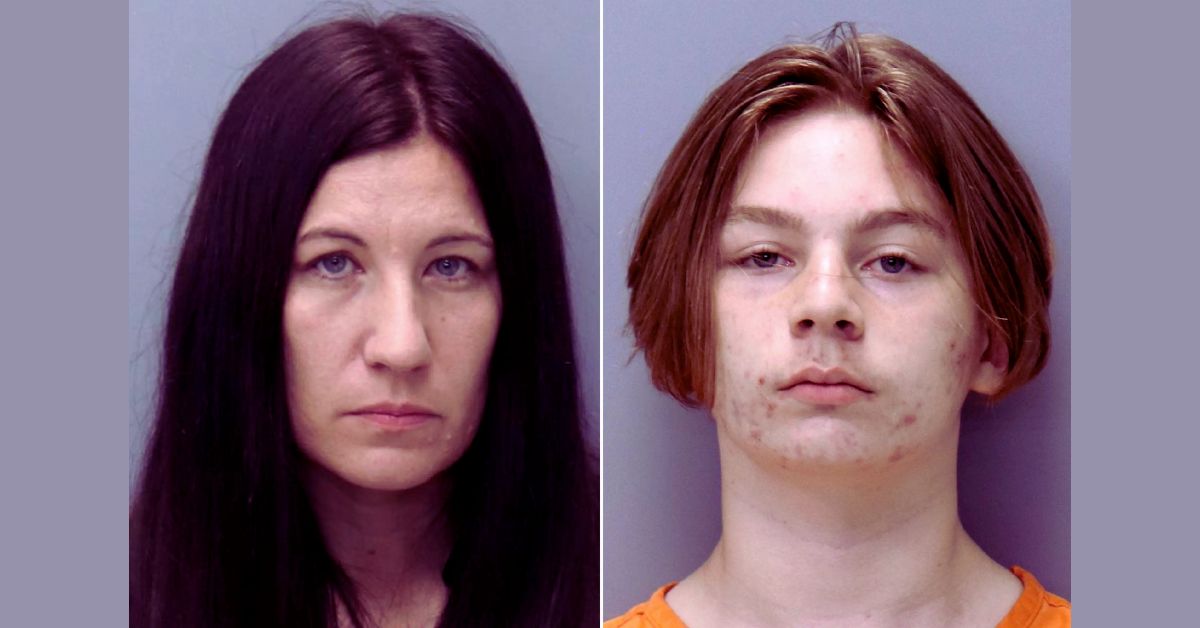 Following Bailey's disappearance, Fucci offered to show deputies where he had last seen his classmate and home security footage revealed his mother taking a pair of blue trousers from her son's room and washing them in the bathroom sink.
The links below will take you to more information about the most recent news stories:
According to an emotional victim impact statement submitted by Tristyn's mother Stacey Bailey the decisions Smith made on Mother's Day 2021 "will haunt me for the rest of my life," according to the Jacksonville station.
She reportedly stated, "I've tried to put myself in your shoes on that fateful day a thousand times, but I can't."
We will always remember the terrible harm you did to us through your acts, Stacey Bailey said. Before the plea agreement, Smith faced a five-year jail sentence if found gu!lty.
On May 13th, a tweet was posted to FoxNews's official Twitter account. Check out the tweet we linked to down below:
Aiden Fucci's mother sentenced for tampering with evidence in cheerleader Tristyn Bailey's murder https://t.co/tZo98G76Ls

— Fox News (@FoxNews) May 13, 2023
More than 50 family members and friends of the young cheerleader crowded the courtroom for Fucci's sentence.
Fucci was sentenced to as few as 40 years in prison for stabbing Tristyn Bailey 114 times by Circuit Judge R. Lee Smith, who described the act as "heinous, atrocious, and cruel."
According to the judge, Tristyn suffered 49 defensive wounds, 35 injuries to her head and neck, and 29 injuries to her back and shoulder.
Smith remarked in court during Fucci's sentencing that Tristyn Bailey "was conscious, she was aware, and she was doing everything she could to fend off this @ttack."
The links below will take you to more information about the most recent news stories:
She d!ed in agony and terror at the hands of someone she trusted. Most likely, her own suffocating lungs prevented her from screaming. Fucci k!lled her with a hunting knife, and the tip of the blade broke off in her skull.
The judge declared at the time, "This cr!me had no motive. There was no reason. There was no purpose. It was done for no other reason than to satisfy this defendant's internal desire to feel what it was like to k!ll someone."
You may follow us on Twitter to stay up-to-date on breaking stories like this one.