Officials in Peru said that Joran van der Sloot, the main person of interest in the missing of Natalee Holloway in 2005, will be sent to the US to face charges of extortion and fraud. Joran van der Sloot has been in prison in Peru for the murder of a Peruvian woman. Justice and Human Rights Minister Daniel Maurate Romero said in a statement on Wednesday that Peru "decided to agree to the request for temporary surrender" of van der Sloot so that he could be tried in the U.S.
for allegedly extorting and defrauding Holloway's mother. In 2012, van der Sloot was found guilty of killing Stephany Flores, who was 21 years old, in his hotel room in Lima. He was sentenced to 28 years in jail. Officials say that van der Sloot, a Dutch citizen, has been charged in the US with extortion and wire fraud in connection with a plan to sell knowledge about the location of Holloway's remains for $250,000. B
eth Holloway, the mother of the 18-year-old who went missing, moved $15,000 to a bank account van der Sloot had in the Netherlands. She also gave him another $10,000 in person through an attorney. Once he had the first $25,000, van der Sloot reportedly showed the lawyer, John Kelly, where Natalee Holloway's body was buried.
However, the indictment says that this information was false. Holloway was last seen early on May 30, 2005, when she and van der Sloot and two other men left a bar in Aruba. In 2005, police arrested van der Sloot and their brothers Deepak and Satish Kalpoe. However, there wasn't enough proof to keep them in jail, so they were let go.
Here we have a tweet related to this topic below: 
Joran van der Sloot, the prime suspect in the 2005 disappearance of Natalee Holloway, will be extradited from Peru to the US to face charges related to Holloway's case. https://t.co/Mnqt15rBln pic.twitter.com/mA0SmDeVyv

— USA TODAY (@USATODAY) May 11, 2023
In 2007, they were arrested again and charged with "voluntary manslaughter or causing serious bodily harm to Natalee Holloway, which led to her death," according to Aruban prosecutors at the time.
But a few weeks later, an Aruban judge ordered van der Sloot's release, saying that there was no direct proof that Holloway died because of a violent crime or that van der Sloot was involved in such a crime. Also, the Kalpoe boys were set free. No one has found Holloway's body yet. In 2012, a judge in Alabama signed an order saying that she was dead.
Here have some more recent updates like this below: 
'We Are Finally Getting Justice,' Mother Says
George Seymore, CEO of Patriot Strategies, which represents the Holloway family, said that Van der Sloot's extradition from Peru to the US was due to start on Thursday. But Joran van der Sloot's lawyer in Peru, Maximo Altez, told CNN en Espaol that he will fight Peru's choice to send him to the US to face charges. Peru's judicial system said that Van der Sloot would be sent back to Peru when the court case against him in the U.S. came to an end.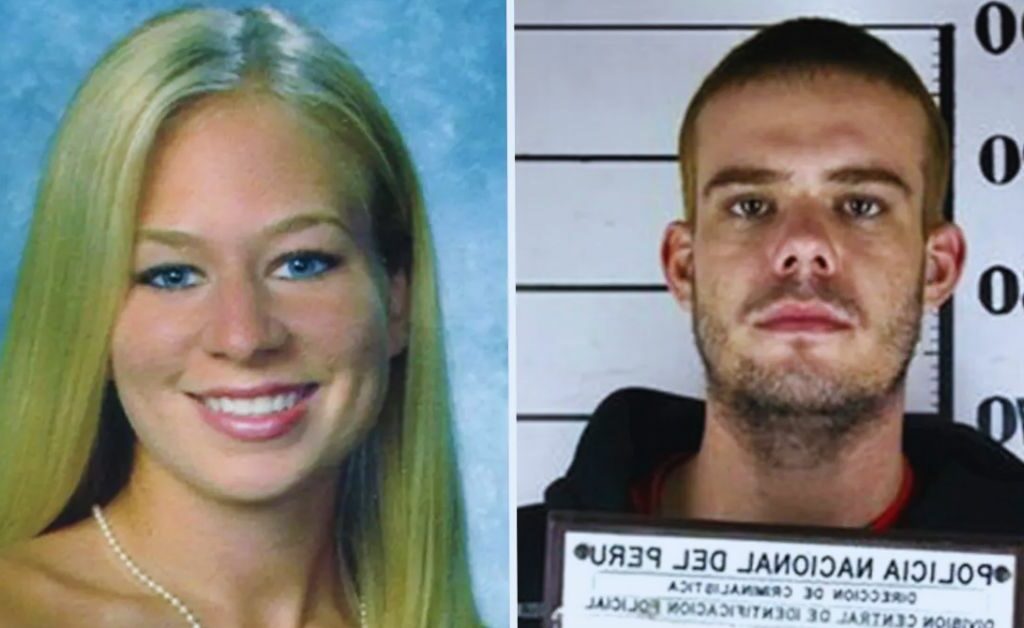 "The requesting country must keep the defendant in custody during the entire (duration of) proceedings in its territory," the Peruvian judiciary announced on social media. "Once the criminal proceedings against (van der Sloot) conclude, he will immediately be returned to the Peruvian authorities."
As has been the case for a long time, the US State Department would not say more about van der Sloot's extradition, an agency spokeswoman said.
Holloway's family was relieved to hear that van der Sloot would soon be in the United States.
"In May 2005 my 18-year-old daughter Natalee Holloway left Birmingham for Aruba to attend her high school graduation trip and was never seen again," mother Beth Holloway said in a family statement released Wednesday.

"I was blessed to have had Natalee in my life for 18 years, and as of this month, I have been without her for exactly 18 years," the statement said. "She would be 36 years old now. It has been a very long and painful journey, but the persistence of many is going to pay off. Together, we are finally getting justice for Natalee."
Peru and the US have an extradition treaty, and Peru had decided to send van der Sloot to the US only after he finished serving his murder sentence, according to the Peruvian news agency Andina. This means that US officials may have had to wait until 2038.
Beth Holloway thanked the new president of Peru and all of the people who had helped her.
"I want to express my sincere gratitude to President Dina Boluarte, the President of Peru, the warm people of Peru, the family of Stephany Flores, the FBI in Miami, Florida and in Birmingham, Alabama, the US Attorney's office in Birmingham, the US Embassy in Peru and the Peruvian Embassy in the US, my longtime attorney John Q. Kelly who has worked tirelessly on this case, and George Seymore and Marc Wachtenheim of Patriot Strategies," the mother said.