Authorities said that a shooting at a 16th birthday celebration in an Alabama community on Saturday night left four people dead and 28 others wounded.
The incident in Dadeville occurred at 10:34 p.m., according to Sgt—Jeremy Burkett of the Alabama Law Enforcement Agency. Neither the perpetrators nor their motivations were discussed at Sunday's news briefings.
The incident, as reported by The Montgomery Advertiser, took place at the Mahogany Masterpiece dancing studio. There are roughly 3,000 individuals that make their home in Dadeville, which is located about 60 miles northeast of Montgomery.
According to the studio's Facebook page, it offered Zumba and line dancing programs for kids and teens. It was preparing for a dance showcase on April 29 to mark its second anniversary. On Sunday, attempts to reach a studio representative were unsuccessful.
According to Heidi Smith, a spokeswoman at Lake Martin Community Hospital in Dadeville, at least 15 youths were treated for gunshot wounds.
According to her, five of the nine youngsters taken to another hospital are in critical condition. Ms. Smith stated that there were 17 ambulances present following the shooting.
Rep. Terri A. Sewell made a statement on her public Twitter account on April 16. Below, you can read the whole thing:
My heart is so heavy to hear the news out of Dadeville and Louisville last night. Week after week, we mourn loss of life from senseless violence and I ask my colleagues how many more will it take?

How much more death will it take before you believe enough is enough.

— Rep. Terri A. Sewell (@RepTerriSewell) April 16, 2023
Ben Hayes, the senior pastor at Dadeville First Baptist Church and police chaplain, said residents were still processing the shooting at a 16th birthday party on Sunday morning.
The pastor identified one of the victims as Philstavious Dowdell, a football player at Dadeville High School who had committed to play for Jacksonville State University.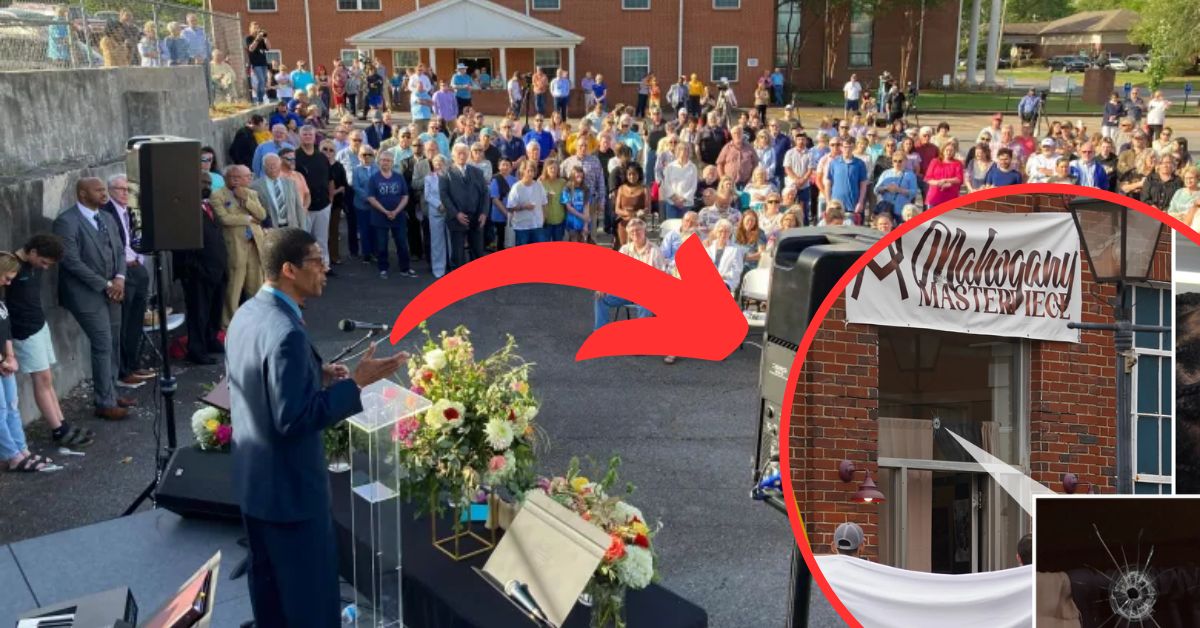 According to Dadeville High School coach Michael Taylor, Mr. Dowdell was 18 and celebrating his younger sister's birthday. He mentioned that many of the high school players sponsored by Mr. Dowdell's cheerleader sister came out to celebrate.
"They're all like family, like brothers and sisters in a small town," Mr. Taylor said. "This whole town is just in disbelief like it's a dream."
In a statement, Rich Rodriguez, head coach of the football team at Jacksonville State University, called Mr. Dowdell a "great young man with a bright future."
Jax State Football is heartbroken to have lost an upcoming member of our program.

Statement from Head Football Coach @RealCoachRod pic.twitter.com/3ta5nposOP

— Jax State Football (@JaxStateFB) April 16, 2023
KeKe Mr. Taylor also confirmed the death of 18-year-old Nicole Smith, who played volleyball and managed the Dadeville High School track team. Ms. Smith's cousin, Amy Jackson, posted on Facebook to confirm her death. Mr. Taylor, who worked on Ms. Smith's track team, said she was "full of life."
"She was so fun and funny," he said. "A typical 18-year-old." Raymond Porter, superintendent of the Tallapoosa County Board of Education, announced during the press conference that schools would offer counseling services to kids beginning Monday. "We will try to comfort those children," Mr. Porter said.
On April 16, Coach Tommy Tuberville made a comment through a tweet on his Twitter page:
Heartbreaking news overnight from Dadeville. Praying this Sunday morning for all of the victims, their families, and the entire Dadeville community.

— Coach Tommy Tuberville (@SenTuberville) April 16, 2023
Alabama Governor Kay Ivey tweeted early Sunday that her staff was getting information regarding the tragedy.
"This morning, I grieve with the people of Dadeville and my fellow Alabamians," the governor said. "Violent crime has NO place in our state, and we are staying closely updated by law enforcement as details emerge."
Several other shooting-related articles have been covered. You can check out the available threads down below:
White House officials said that Vice President Biden had been briefed on the shooting and that he and his staff had contacted local authorities to offer support.
"What has our nation come to when children cannot attend a birthday party without fear?" the president said. "This is outrageous and unacceptable," he added.
On April 18, 2023, Randi Weingarten tweeted to report the news. You can read the whole thing in the tweet provided below:
In the 107 days of 2023 so far, there have been at least 163 mass shootings. I'm not a math teacher, but that's more shootings than days. Gun violence is preventable. We can – and we must – act. #EndGunViolence https://t.co/9CcJ9As48h

— Randi Weingarten 🇺🇦🇺🇸💪🏿👩‍🎓 (@rweingarten) April 17, 2023
Compared to other central and rich countries, the United States has the highest number of child deaths due to firearms. In 2020, firearms-related homicides killed more children than automobile accidents and all forms of sickness combined.
Five out of every 100,000 American youngsters die from gun violence each year. After remaining unchanged for over a decade in 2000, the rate finally increased in 2014. Experts in gun violence say it's hard to pinpoint a single cause for the dramatic increase in gun murders. However, most agree that more accessible access to firearms is a contributing factor.
According to Mr. Taylor, Dadeville High School, where several victims were enrolled, will be open for lessons on Monday. He was already preparing remarks for the students expected to attend.
"Bottom line, we've got to pray our way out of this and give it time," Mr. Taylor said. "That's the only way out."
There have been other stories written about shootings that we have covered. Please peruse the links provided for more reading:
Frequently Asked Questions
Where Was the Shooting in Alabama?
Authorities say a mass shooting occurred at a packed sweet 16 birthday party in rural Dadeville, Alabama, on Saturday night, killing four people and injuring 32 others. The shooter is still on the loose.
Who Was Killed in the Dadeville Shooting?
According to investigators, 18-year-old Phil Dowdell, 23-year-old Corbin Holston, 19-year-old Marsiah Collins, and 17-year-old KeKe Smith were killed at the Mahogany Masterpiece dance studio where the party was held.
Where Was the Shooting in Dadeville Alabama?
According to The Montgomery Advertiser, the shooting occurred at the Mahogany Masterpiece dance studio. Dadeville is around 60 miles northeast of Montgomery and has a population of about 3,000 people.