Less than a week has passed since Ralph Yarl, a Black kid in Kansas City, Missouri, was killed by a white homeowner while on a routine errand to pick up his younger brothers. Ralph was discharged from the hospital sometime after that. Growing protests in the city and online have urged authorities to take action.
On Monday, police turned over their case to the Clay County prosecutor's office and officially named the alleged shooter of Ralph as 84-year-old Andrew D. Lester. He faced first-degree assault and armed criminal action charges. Zachary Thompson, the prosecutor, confirmed what many people suspected by saying, "There was a racial component to the case."
What we do and do not know about the shooting is outlined here.
Why Did This Occur?
On Thursday night, Ralph was dispatched to a friend's residence to get his younger twin brothers. He mistook the address for the destination and ended up one block away on Northeast 115th Street instead of the intended Northeast 115th Terrace.
According to the reports, Mr. Lester opened the door and shot the teen in the forehead and right arm. Ralph then went to another adjacent residence in search of assistance.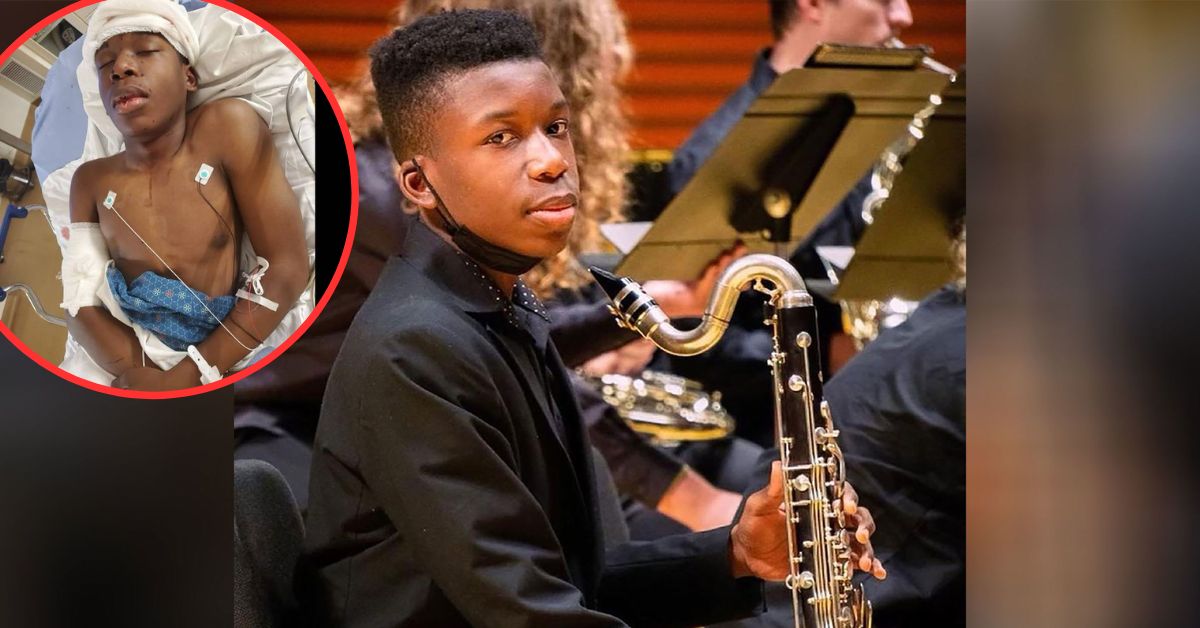 It's unclear whether the adolescent rang the doorbell or knocked on Mr. Lester's door. Prosecutor Mr. Thompson said that Ralph never "crossed the threshold" into the house and that a.32-caliber handgun was used to shoot through the glass door. "Any words were changed," Mr. Thompson claimed, but there was no evidence to suggest so.
The police detained Mr. Lester for 24 hours before releasing him on Friday without filing any charges.
Recently, we wrote about the most important breaking news about the Alabama Mass Shooting at a Birthday Party. Below is a list of posts where you can find more information.
Recovery is Anticipated for Ralph
Ralph's father, Paul Yarl, told The New York Times on Monday that his music- and videogame-obsessed son underwent surgery over the weekend to remove the bullets and was discharged from the hospital the following day. His prognosis is excellent.
As soon as Ralph's injuries allow, he will give a formal statement to authorities.
Doug and I are praying for Ralph Yarl and his family as he fights for his life.

Let's be clear: No child should ever live in fear of being shot for ringing the wrong doorbell.

Every child deserves to be safe. That's the America we are fighting for.

— Vice President Kamala Harris (@VP) April 17, 2023
What Do We Know About the Shooter?
Not very much. Mr. Lester was initially released from detention on Friday but was not formally charged until Monday due to a growing community outcry.
The charges against Mr. Lester were announced before his arrest. Prosecutor Mr. Thompson stated that an arrest warrant had been obtained, and bail was $200,000.
"I don't have any information regarding his specific whereabouts," he said, "but it's my understanding law enforcement is aware of the situation and taking all appropriate action."
I spoke this afternoon with the mother of Ralph Yarl, a child who never should have been in harms way merely going to a door to pick up his siblings.

I shared with her my personal commitment to ensuring we find justice for her son, her family, and all hurting now in our City.

— Mayor Q (@QuintonLucasKC) April 17, 2023
What Has Been Said About Case?
According to the White House, President Biden called Ralph on Monday and "shared his hope for a swift recovery."
When asked by The Times on Monday how he was feeling, Kansas City's Black mayor, Quinton Lucas, said, "heartbroken and angry about the situation."
"You've heard about driving while Black," Mr. Lucas said. "You've heard about all the other issues that Black people confront. Can you not knock on the door while Black? It's almost like you can't exist."
Words fail me…. We have a gun violence epidemic . Guns plus anything- Fear? Mental illness? Hate? Racism? creates this!!! Ralph Yarl Case: 84-Year-Old Is Charged in Shooting of Black Teenager https://t.co/s7XPXkcMpG

— Randi Weingarten 🇺🇦🇺🇸💪🏿👩‍🎓 (@rweingarten) April 18, 2023
After Mr. Lester's charges were announced on Monday, attorneys for the victim's family, Ben Crump, and S. Lee Merritt, released a statement demanding an end to gun violence against unarmed Black people.
"Our children should feel safe, not as though they are being hunted," they said. "While this is certainly a step in the right direction, we will continue to fight for Ralph while he works toward a full recovery."
There have been other stories written about shootings that we have covered. Please peruse the links provided for more reading:
Frequently Asked Questions
Where was Ralph shot?
Attorneys for the youngster and his family said a Black teenager was shot last week in Kansas City, Missouri when he accidentally rang the doorbell at the incorrect residence to pick up his brothers.
Where was Yarl shot?
According to his family's lawyers, Ralph Yarl, 16, was gravely injured after being shot twice in Kansas City, Missouri.
Who shot Ralph Kansas City?
Andrew Lester, an 85-year-old white man, has been charged with two offenses in the April 13 shooting of Ralph Yarl, a 16-year-old Black boy: assault in the first degree and armed criminal action, according to Clay County Prosecuting Attorney Zachary Thompson.