In the Shonen Tokyo Revengers, the world of Japanese motorbike gangs is explored. In this story, there are a lot of strong people who like to fight. Takemichi, the main character, isn't very strong physically. His biggest strengths are his heart and his ability to go back in time. Takemichi has a lot to do in the past to keep his loved ones from dying in the present. In this action-packed series, there are always fights going on. But if the main character isn't the one punching, who is?
10 Fighters Who Is The Strongest Character In Tokyo Revenger
10) Baji Keisuke
Baji, who used to be the captain of Toman's 1st Division, is one of the most interesting people in Tokyo Revengers. He was stabbed by Kazutora Hanemiya during the fight against Valhalla. Still, he beat all 50 of Kisaki's group members by himself before killing himself to end the fight.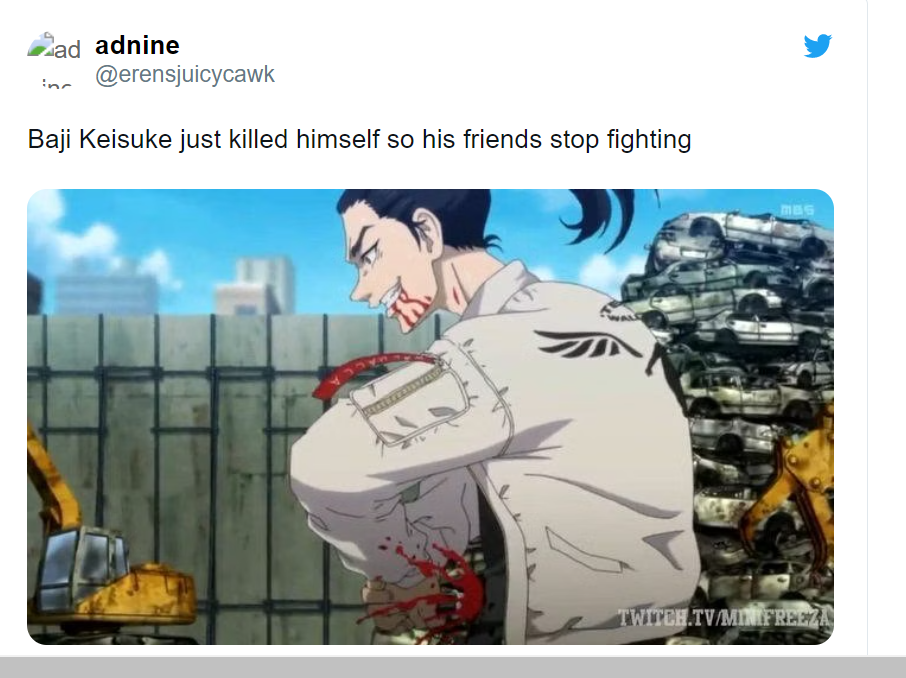 9) Angry (Kawata Souta)
Souta, who goes by the nickname "Angry," is the twin brother of the captain of Toman's 4th Division. Even though he is only a vice-captain, Angry is stronger than his brother when he cries. Smiley even said that Angry is "100 times stronger" than himself when he cries. Angry broke a few bones during the fight with Tenjiku. In a crazy change of events, he started crying and beat the Tenjiku leaders, even though he was badly hurt.
8) Shiba Taiju
Taiju is the leader of the Black Dragons of the 10th Generation. Because he was so old and so big, people thought he was the toughest gang leader in Tokyo Revengers. Taiju fought against his younger brother Hakkai, Takemichi, and Mitsuya by himself, even though he had been stabbed. Even though Taiju was incredibly strong, Mikey was able to put an end to the fight with one kick.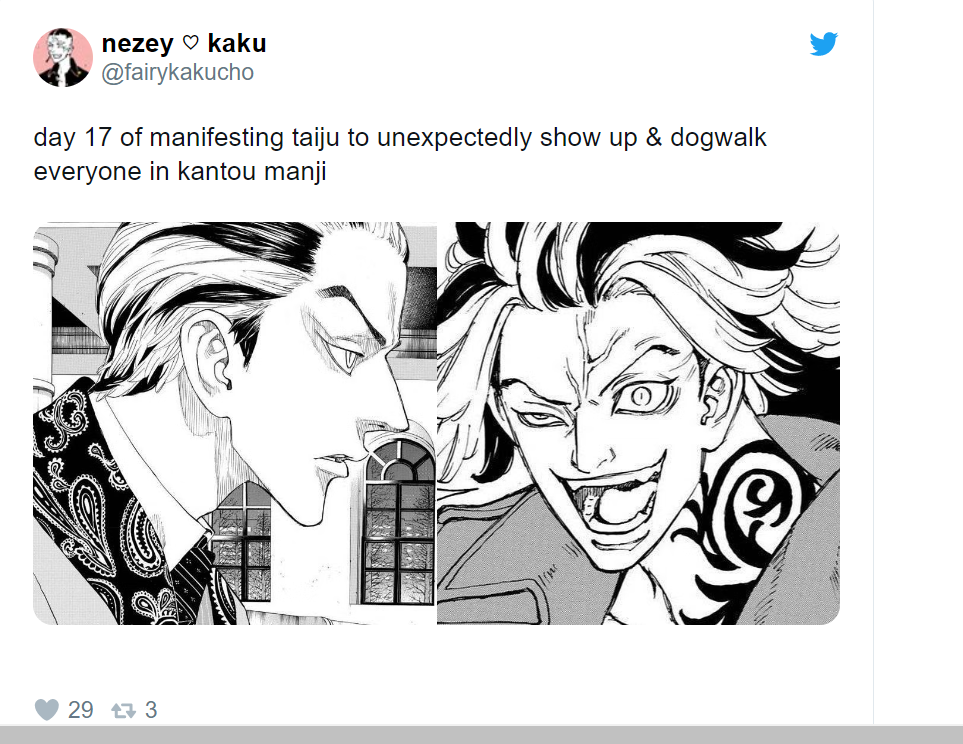 Below are a few more Tokyo Revenger articles:
7) Hanma Shuji
Hanma, who is Kisaki's right-hand man, has an unusual build. Despite Draken's powerful attacks, he was able to stay alive throughout Tokyo Revengers. The Vice-Commander of Toman was so shocked by how tough Kisaki's hitman was that he said he was like a zombie. Even though he isn't a great knockout artist, Hanma was able to stand up to strikes from both Draken and Mikey.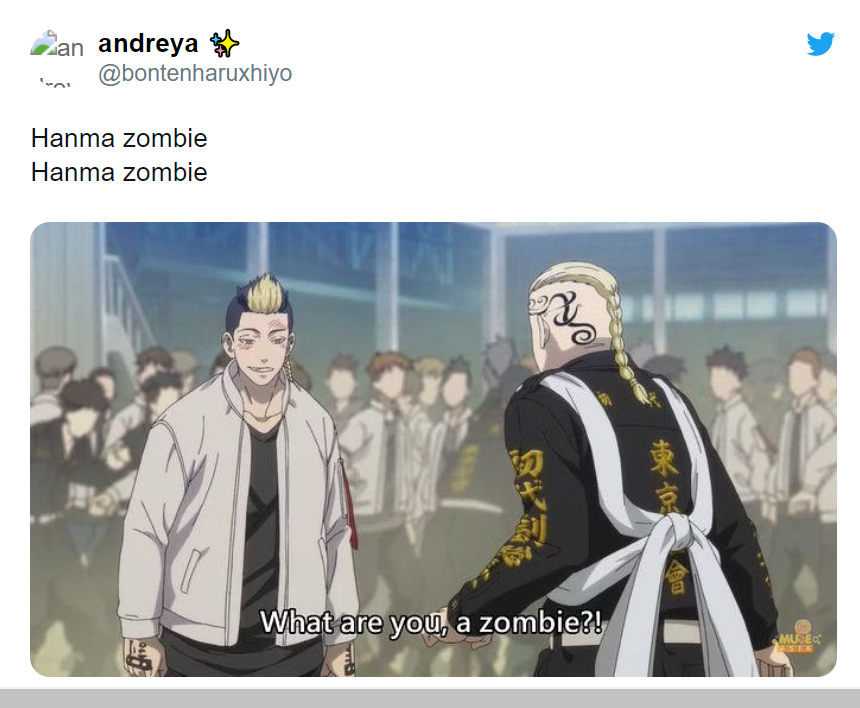 6) Draken (Ryuguji Ken)
Ryuguji Ken is the second-in-command of the Tokyo Manji Gang and a powerful figure in Tokyo Revengers. In the Bloody Halloween Arc, he beat up about 20 members of the Moebius gang, even after getting hit in the head with a rod. Even when he was up against Valhalla and the Black Dragons, Draken was able to kill 12 of them by himself.
5) Haitani Brothers
The first time we saw the Haitani Brothers was during the Valhalla fight, when they were chosen to be judges. Both Ran and Rindo, the older brother's younger brother, are part of the Rokuhara Tendai gang. Ran is Rokuhara Tendai's second-in-charge. People say that these brothers are some of the best fighters in Tokyo Revengers, and they can beat a whole gang on their own.
4) Kurokawa Izana
Izana, the leader of the eighth generation of Black Dragons and the head of the Tenjiku, is one of the few who has been able to stop Mikey's special attack. Mikey's grandfather taught him self-defense, so he has some of the same skills as Mikey. The bad guy in Tokyo Revengers has very sharp senses that let him predict what his opponents will do. People say that Izana could even win a fight against Mikey. We will never know if that is true, though, because Kisaki killed Izana.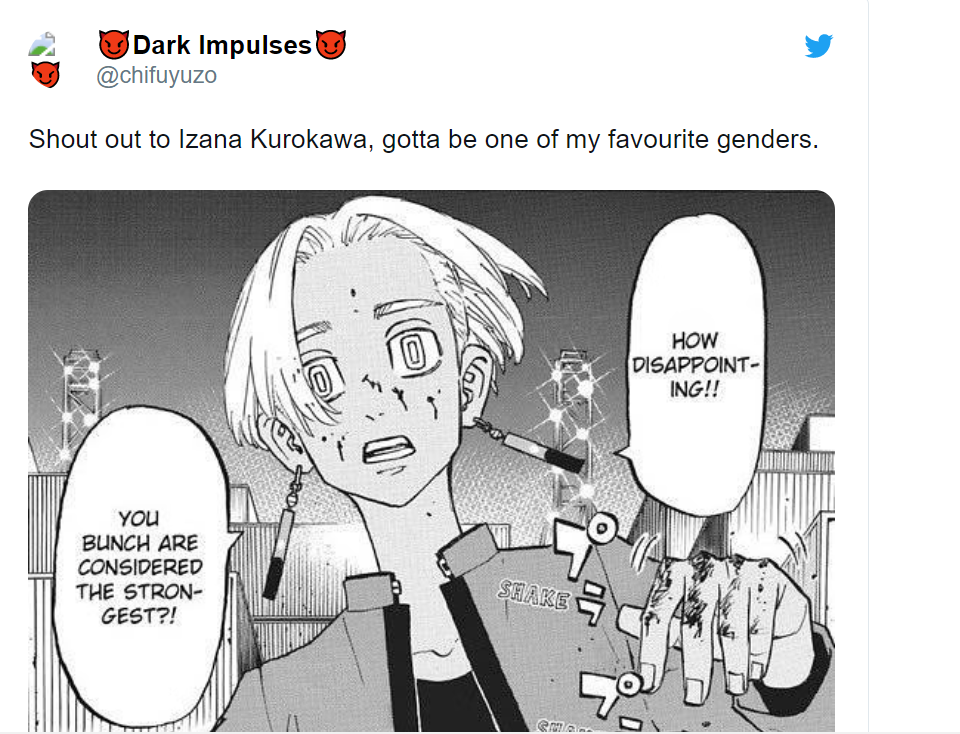 3) South Terano
One of Japan's three gods, South Terano is the boss of the Rokuhara Tendai gang. He was so big that Draken looked small next to him when they stood face to face.
2) Kawaragi Senju
Kawaragi Senju is the leader of one of the three gangs that make up Tokyo Revengers. His group is called Brahman. Senju is the only female character in Tokyo Revengers who is strong enough to be in the top tier. She is very flexible and limber, which goes well with the way she kicks. Senju is one of the three Gods, even though she is just a high school girl.
1) Mikey (Sano Manjirō)
Mikey, who is the best character in Tokyo Revengers, has the nickname "Invincible" for a good reason. In the past, he was the leader of the Toman gang. In the future, he will be the leader of the Kanto Manji gang. Mikey has never lost a fight, no matter how big or strong the other person was. Mikey's martial arts skills, which he got from his grandfather, give him a flashy way to fight. He throws strong kicks at the speed of light that can bring even the toughest opponents to their knees.