Miles Morales is many people's favorite Spider-Man character, now playable in Fortnite. This newest outfit is another addition to Fortnite's growing collection of Spider-Man skins. Everything you require to obtain the Miles Morales Spider-Man skin in Fortnite is contained in this guide.
Fortnite Miles Morales Spider-Man Skin Release date
As early as May 17, 2023, the Miles Morales Spider-Man skin might appear in the Fortnite Item Shop. However, dependable Fortnite leakers believe that Miles Morales won't appear in the Item Shop until at least June 8, 2023.
A Reliable Fortnite source @iFireMonkey, shares a tweet embedded below:
News Recap (on things I haven't covered yet):

Spider-Man x Fortnite:
– Release Date between May 18th – June 8th
– Includes quests with free rewards
– Miles Morales to be an item shop skin
– New Web Shooters
– Spider-Gwen returning as an NPC on the map

"Pencil" Set:
– Release… pic.twitter.com/99OU4iqb21

— iFireMonkey (@iFireMonkey) May 12, 2023
Fortnite Miles Morales Spider-Man Skin Price
The Miles Morales Spider-Man skin in Fortnite will cost you at least 1,500 V-Bucks, and you can spend more to get a bundle of more Spider-Man goodies.
The Spider-Man (No Way Home) Outfit and the Fortnite Spider-Man Zero Outfit both made their debuts in Chapter 3, so this isn't the first Spider-Man skin to show up in the Fortnite Item Shop. Each of these Spider-Man iterations costs 1,500 V-Bucks, so we may presume Miles Morales will be priced similarly.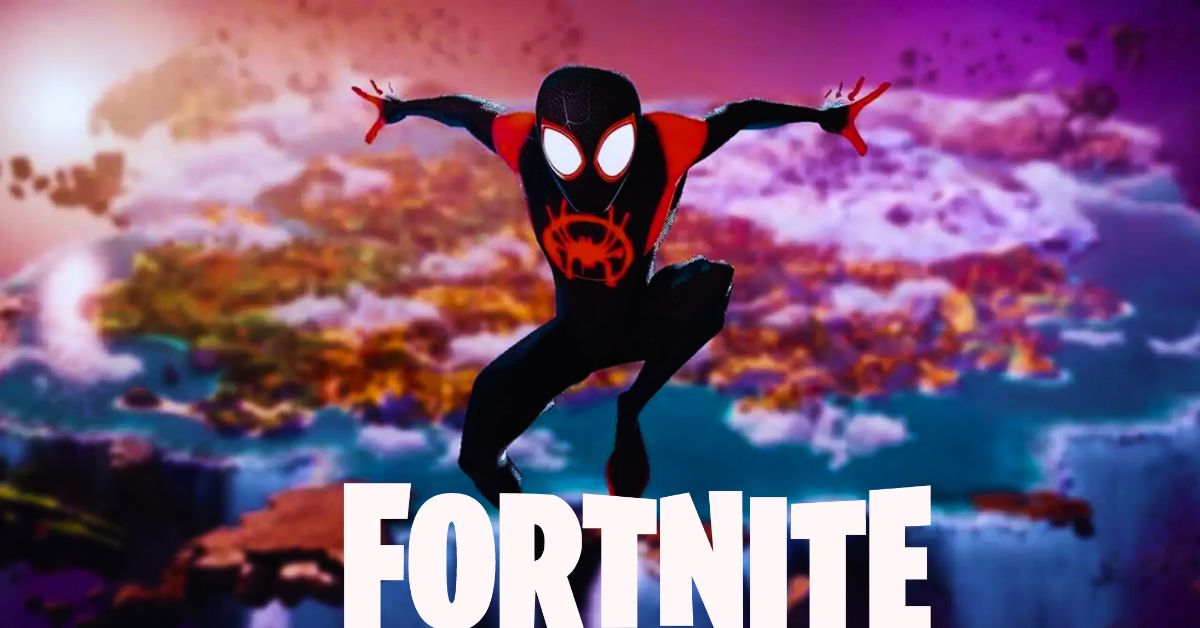 The fundamentals of obtaining the Miles Morales Spider-Man skin in Fortnite are covered there. The newest Spider-Man (Earth 16010) is another addition to Fortnite's expanding collection of Spider-Man Outfits. As of May 17, 2023, use the Fortnite Mythic Web-Shooters to swing around the Island as Miles Morales.
How to Get the Miles Morales Spider-man Skin in Fortnite
All you have to do to play the Miles Morales version of Spider-Man in Fortnite is buy the skin from the Item Shop while it's still available. For some time now, Spider-Man has appeared in many forms in Fortnite, but sadly, not all of them are still accessible.
If you're curious about the release dates of the other games, you can click on the link below:
For instance, Spider-Gwen and the original Spider-Man are Battle Pass-only characters. If you missed your chance to unlock these Outfits when they were first made available, it is now impossible to get them.
But because the Miles Morales Spider-Man skin is available in the Item Shop, it won't be a problem. You can add Miles Morales, a.k.a. Spider-Man (Earth 1610), to your Locker if you have enough V-Bucks!
Fortnite x Spider-Verse Leaks and Rumors
Chapter 3 of Fortnite's Spider-Man crossover introduced Peter Parker as a playable in-game character. Players also received the Daily Bugle Point of Interest (POI), the Mythic Web Shooters, and the Peter Parker skin.
Without a doubt, the popularity of this crossover set the stage for the much-awaited inclusion of Miles Morales and Spider-Man 2099 in the Fortnite metaverse. Epic Games unveiled a teaser asking, "Where's Miles?" in anticipation of the next Spider-Verse game.
Fortnite shares a tweet:
Miles… where are you!? pic.twitter.com/6R5B20pNHT

— Fortnite (@FortniteGame) May 15, 2023
The spider emblem connected to Spider-Man 2099 by Miguel O'Hara is prominently displayed in the teaser. Given Fortnite's history of working with Marvel characters, it makes sense to presume that Miles Morales and Spider-Man 2099 will have skins in the game.
According to rumors in the Fortnite community, the wildly popular Mythic Web Shooters will return with the Spider-Verse crossover. During the first Spider-Man crossover, these web shooters were a critical component that allowed players to swing and move around the Island like their beloved web-slinging superhero.