Fire Country season 2 is coming, which shouldn't be a surprise since it was one of the most popular new shows of the Fall TV season of 2022-2023.
People liked watching the daring of volunteer and paid firefighters as they put out fires on the popular show that follows their daily lives. People couldn't help but be interested in all the drama going on in these characters' lives. So, what comes next in season 2 of Fire Country? Here is what we know.
Is Fire Country Renewed for Season 2?
Yes! The program has received a second season's renewal. In fact, Fire Country's license was renewed in January 2023. The story's potential directions for season 2 have so already begun to take shape.
The outcome of Bode's parole hearing will have a significant impact on the second season, however, we won't give away what occurs in the season 1 finale here. There is also an update on Freddie's case and Sharon's health.
You Won't Be Able to Stop Watching These Addictive Seasons:
Is There a Release Date for Fire Country Season 2?
No. Fans can anticipate the series returning in the fall if the WGA strike doesn't cause a delay. The CBS 2023–2024 schedule indicates that Fire Country will continue to air at the same time and day that viewers are used to, thus when season 2 of the show does begin, it will be on a Friday at 9 p.m. ET following S.W.A.T. and Blue Bloods.
Fire Country Season 2 Storyline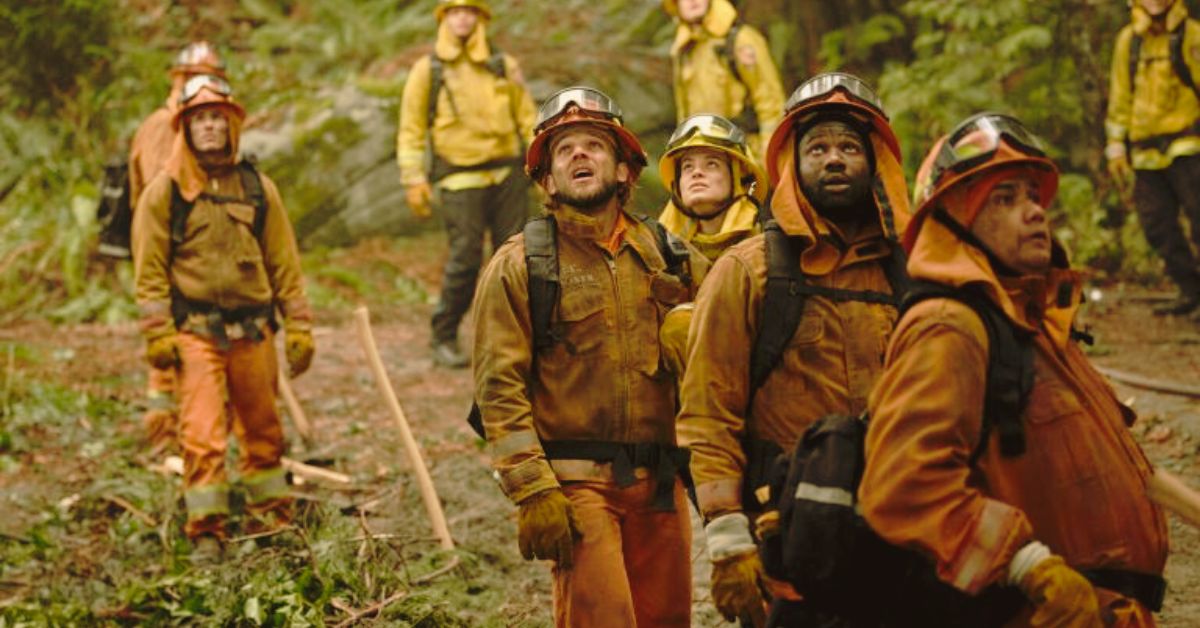 Fire Country Season 2 storylines aren't out yet, but the show is mostly a procedural about the fires that professional and amateur firefighters in Northern California put out. As if fighting fire wasn't hard enough, these people also have to deal with problems in their own lives.
Even though the show focuses on several characters, Bode Donovan (Max Thieriot) is the main one. He used to be the most popular kid in his hometown, but he goes away for a while and comes back as a volunteer firefighter with a criminal record. He wants to show that he's bigger than his past and what people think of him. The job he has to do is anything but simple.
Here is the Official summary of what the show is about:
"Fire Country stars Max Thieriot as Bode Donovan, a young convict who wants to make up for his mistakes and shorten his prison sentence by joining a prison release firefighting program in Northern California. There, he and other inmates work with elite firefighters to put out huge, unpredictable wildfires across the region."

"It's a high-risk, high-reward assignment, and the heat is turned up when Bode is assigned to the program in his rural hometown, where he was once a golden all-American son until his troubles began. Five years ago, Bode burned down everything in his life, leaving town with a big secret. Now he's back, with the rap sheet of a criminal and the audacity to believe in a chance for redemption with Cal Fire. Inspired by series star Max Thieriot's experiences growing up in Northern California fire country."
Fire Country Season 2 Cast
So far, there hasn't been any news about who will be in season 2 of Fire Country. So, we expect all the key characters to come back, starting with Bode, who is played by Max Thieriot. Thieriot was a known face on SEAL Team, Bates Motel, and Texas Rising before this show.
Kevin Alejandro, who plays Manny in Fire Country, is also set to come back. He has been in shows like Lucifer, Southland, True Blood, and Arrow in the past. Check out some of the remaining cast below.
Vince is played by Billy Burke.
Sharon is played by Diane Farr.
Stephanie Arcila played Gabriela, 
Jake Calloway played Jake,
Jules Latimer played Eve.
Where to Watch Fire Country?
The show Fire Country is made by CBS and new episodes are shown live on the network. CBS is also available through live TV streaming sites like FuboTV, Hulu with Live TV, and YouTube TV, for people who don't have cable or satellite TV. People who pay for Paramount Plus Premium and people who pay for the CBS app can also watch shows as soon as they air.
Watch Fire Country Exclusively on Paramount Plus:
If you missed last night's all-NEW #FireCountry, don't add fuel to the fire. There's still time to catch up NOW on @ParamountPlus: https://t.co/sAVr3FGKoB pic.twitter.com/TbvBCBgmOh

— Fire Country (@FireCountryCBS) May 13, 2023
Members of the Paramount Plus Essential Tier can watch shows the day after they air on the streaming network. All users of the streaming service can now watch season 1 of the show. We don't have any official details about when the series will come out in the UK as of yet.
Frequently Asked Questions
Will there be season 2 of Fire Country?
Fans of Fire Country can calm down because the show was picked up for a second season way back in January. People loved the show right away, and it quickly became the most-watched new series on public TV in the 2022–2023 season.
Will Fire Country return in 2023?
Yes! There will be a second season of the show. In fact, Fire Country was revived in January 2023.
Where can I watch Fire Country season 2?
How to see the movie Fire Country. The show Fire Country is made by CBS and new episodes are shown live on the network. CBS is also available through live TV streaming sites like FuboTV, Hulu with Live TV, and YouTube TV, for people who don't have cable or satellite TV.