The next Meta Quest 3 is anticipated to be a very well-liked VR device. It will carry on the Meta Quest and the reasonably priced Quest 2's traditions. All Quest VR headsets are sought-after gadgets for VR aficionados due to their wireless design and extensive library of games and apps right out of the box.
The introduction of Apple's first-ever AR/VR headset, which is expected to go on sale around the same time as Meta Quest 3, may coincide with the release of the game. Despite this rivalry, rumors indicate that the next Meta headgear might be more potent than Apple's choice. However, we can only learn about their formal specs from the corporations themselves.
We've done the homework to provide you with the most recent information on what to anticipate from the upcoming VR headset from Meta, which changed its name from Oculus in early 2022. There have already been numerous reports about the Meta Quest 3's characteristics, pricing, release date, and more making the rounds online.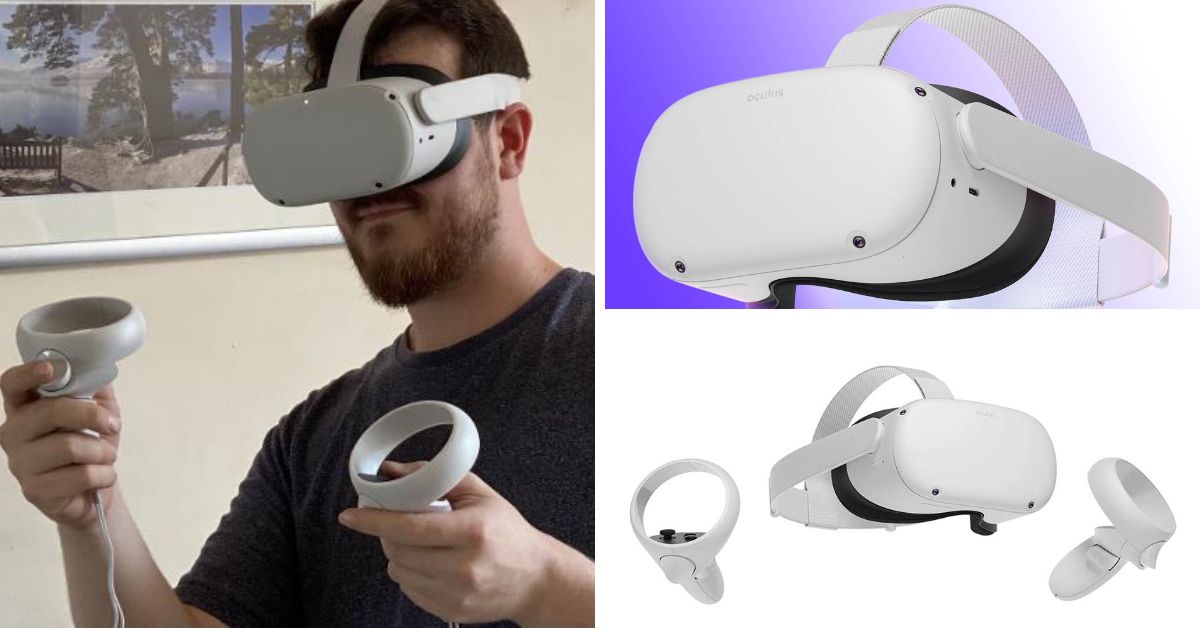 Meta Quest 3 is Available To Buy Soon
When Meta started giving hints about the Meta Quest Pro in 2021, many people thought it would replace the Quest 2. We know now that it's a completely different headset that isn't just for games. The good news is that we shouldn't have to wait too long for a real follow-up. The Meta Quest 3 is expected to come out in 2023.
In Meta's Q4 2022 earnings call, which took place on February 1, 2023, CEO Mark Zuckerberg said, "Later this year, we're going to launch our next-generation consumer headset." This meant that the headset wouldn't be out until 2023.
Meta Quest Gaming Showcase is Just Around the Corner:
The Meta Quest Gaming Showcase is coming. 👀

@ your watch party in the replies and tune in June 1 at 10 am PT on Facebook, Twitch, YouTube, and Meta Horizon Worlds. pic.twitter.com/Dhzwl2BgiN

— Meta Quest (@MetaQuestVR) May 1, 2023
Even though Zuckerberg doesn't specifically name the Quest 3, the reference to a "consumer headset" is telling. Meta considers the Quest 2 to be a headset for consumers, while the Quest Pro is a headset for professionals and creatives.
Analyst Brad Lynch agrees that the game will come out in 2023. He thinks that the updated version of Meta Quest 3 will be shown at Meta's Connect 2023 event and then launched soon after. If the company keeps to the same plan as in the past, the Quest 3 could come out in October 2023.
It's important to remember that the company has a meeting before then. On June 1, it will hold a Quest Gaming Showcase, which it says will have "double the news" of the same event as last year. But, in the past, this was just a show for software, and we expect the same this time. Still, there's a small chance that Quest 3 will be shown, or at least that we'll get a good look at the headset, so it might be worth it to watch.
Check Out the Price of Meta Quest 3
Even though it's probably too early for Meta to have set a price for the new gear, since it won't be out until the end of 2023, Mark Zuckerberg has reassured VR fans who were worried about the high price tag of $1500/£1500 for the Meta Quest Pro.
Some people are worried that the high price of the Quest Pro might mean that the entry-level VR headset will also be more expensive. However, in an interview with Stratechery in October 2022, Zuckerberg stated that the Quest 3 will be in the "price range of $300, $400, or $500, that zone."
So, we think the Quest 3 will cost about the same as the Meta Quest 2, which cost $399/£399. We'll update this area if we hear anything different.
Meta Quest 3 Eye-Catching Design and Mind-Blowing Features
Even though the Quest 3 won't be out for a while, there have already been a few leaks that give us a good idea of what to expect from the future VR headset.
Performance improvement
The Meta Quest 2 has Qualcomm's Snapdragon XR 2 platform, which gives it the same great speed as a standalone device that we're all used to.
It seems likely that Meta and Qualcomm will keep working together on the Quest 3 and the next-generation Snapdragon mobile platform, which should be ready when the Quest 3 goes into production.
At first, VR expert Brad Lynch thought that Meta could go in a different direction and make its own chipset for the upcoming headset. The analyst said that the company was rumored to be working on a chip with a "focus on a GPU that is better designed for VR loads" so as to "not rely on an SoC that all smaller XR players will use."
But in a new YouTube video from late September 2021, Lynch says that the Quest 3 will have the next-generation Snapdragon XR2 Gen 2 CPU, along with up to 512GB of storage and 12GB of RAM.
Even though that doesn't tell us much, it seems to confirm that the Quest 3 will have better graphics. This should mean that games and apps on the standalone platform will be better and more engaging.
Meta Quest 3 Leaks Suggest High-Resolution LCD and 120Hz Refresh Rate
Lynch also thinks that the display on the Quest 3 will be a big step up from what it is now. Lynch had said at first that they might switch to OLED, but recent leaks show that Meta has decided to go with a higher-resolution, faster LCD panel instead.
Lynch says that the Quest 3 will have an LCD screen with a resolution of 20642208 per eye and a faster refresh rate of 120Hz. This is both a better resolution and a faster refresh rate than the top-of-the-line Quest Pro, which is good news for consumers.
Since a few months ago, the Quest 2 has had a trial 120Hz mode, but it only works with apps and games that support it. Meta Home and other OS elements are still shown at 90Hz.
When you go from 60Hz to 120Hz, the headset will feel much smoother no matter where you use it. We don't know much else about the display tech, such as the field of view, but it's still interesting.
Meta Quest 3 Leaks Showcase Shift towards Mixed Reality Experiences!
Lynch also gave us the best look at the Meta Quest 3. In late September 2022, he showed us leaked CAD renders of the upcoming headset. These gave us a good idea of what to expect from the next-generation headset, including specs that show Meta is shifting its attention to mixed reality.
The movie gives useful information about what to expect from the next-generation VR headset, which is called "Project Stinson" inside the company and looks like a mix of the Quest 2 and the Quest Pro.
The leaked CAD images seem to show that the headset will be more about mixed reality than just virtual reality. It will probably have more cameras than the Quest Pro and be able to pass through colors.
That makes sense, since on the company's Q4 2022 earnings call, Zuckerberg said that the Quest 3 "will feature Meta Reality." Meta Reality is the company's name for its tech that combines virtual reality and augmented reality features in the same hardware.
It's also said to have the same flat lenses as the Pro headset, which makes it smaller, and it looks like there will be an IPD wheel on the bottom of the headset that you can use to change the distance between your eyes. That will make adjusting the IDP much easier than with the Quest 2, which requires you to take off the headset.
What's the biggest change between the Quest 3 and the Quest Pro? Lynch says the Quest 3 won't have eye tracking or face tracking, which are two important parts of the Pro headphone. Most likely, it's a way for Meta to save money and keep the price of the Quest 3 low and reasonable for customers, especially since inflation is rising quickly in many parts of the world.
The video goes into great depth about things like cooling and sound, so sit down and get ready for an 18-minute unofficial deep dive into Quest 3.