Yellowjackets Season 2 is the long-awaited continuation of the exciting and mysterious drama series. It takes viewers on another dark and dangerous trip into the world of the surviving soccer players who are now desperate survivors. After the shocking end of the first season, the horrors worsen, the stakes increase and the secrets get darker.
The Yellowjackets must face their haunting pasts, darkest fears, and harsh wilderness as they try to figure out what happened after their scary plane crash in the middle of nowhere. Prepare for a second season that will keep you on the edge of your seat and leave you wanting more.
Yellowjackets Season 2 Episode 8 Ending  Explained
In Yellowjackets' second season's penultimate episode, the starving soccer squad resorts to extreme measures to get food. In episode eight, titled "It Chooses," the hungry survivors carry out a hunt on one of their own for the first time, seemingly recreating the gruesome hunt seen in the pilot's opening scene.
The episode opens with Lottie (Sophie Nélisse) in a critical condition, allowing Shauna (Sophie Nélisse) to beat her viciously to help her cope with her grief over the death of her baby. And as the famished state deepens, the natural and supernatural boundary blurs. Depending on your point of view, several characters have hallucinations or visions throughout the episode.
Everything that happened in episode 8:
Breaking down everything that happened on episode 8 of #Yellowjackets https://t.co/digEkadBns

— TIME (@TIME) May 22, 2023
At the end of an hour, they decide to kill one of their own to ensure that everyone survives and that Lottie is spared. They play a game of Russian roulette with a deck of cards to choose who will die: whoever pulls the queen of hearts will be the one to go. Natalie (Sophie Thatcher), the game's unlucky loser, initially accepts her fate and allows Shauna to adorn her with Jackie's heart necklace.
Here are links to our most recent articles that have been highlighted: 
Natalie turns around just as Shauna goes to cut her throat and tells her to look her in the eye. At that time, Travis (Kevin Alves) leaps into action, tackling Shauna to the ground and yelling at Natalie to flee.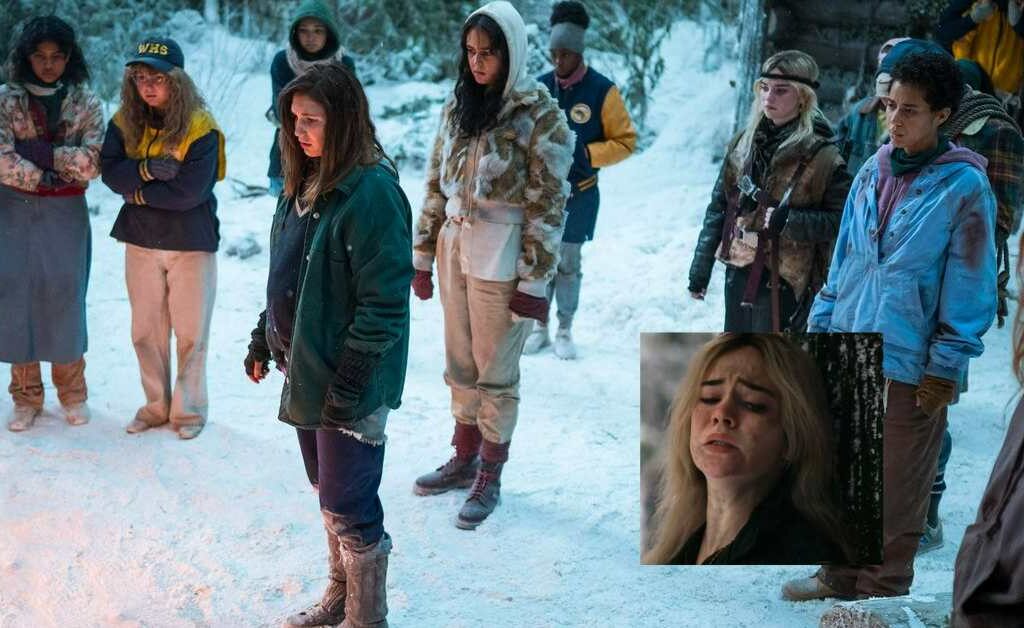 Nat is pursued as she runs through the woods before being rescued by Javi (Luciano Leroux), who attempts to guide her over the frozen lake to safety. However, Javi breaks through the ice, and although Natalie first tries to save him, she is eventually pushed away by Misty (Samantha Hanratty), who claims the girls will kill her if Javi survives.
They wait for Javi to drown while he thrashes around in the water, and then they rescue him. Van (Liv Hewson) says that the wilderness made the final decision. Co-showrunner Jonathan Lisco told TIME they murdered Javi, who was AWOL and considered dead for most of season 2 before he suddenly resurfaced, to make viewers wonder what was happening.
"When you have people believing in something that they think is supernatural or phenomenological or religious, and others who think things are just random, what better way to test each side's hypotheses?" he says. "Is it the wilderness snatching it away from them? Or is it that Javi was trying to do something genuinely good for Natalie, who was "chosen" to be murdered and consumed, and then, in doing so, his goodness created an energetic environment in which he had to be the one to suffer and die."
With only one episode left, it seems doubtful that the complete truth about the wilderness will be disclosed this season. Even though this belief hasn't prevented the adult Yellowjacket survivors from feeling guilty about their actions, it's evident that they still think some supernatural force had authority over them while they were stuck. The loss of Javi has left an indelible mark on everyone, but especially Natalie and Travis, according to Lisco.
"They both felt horribly guilty over Javi and were never really able to unpack exactly how to interact with one another. Their love affair was laden in addiction and dysfunction and was very unhealthy," he says. "They were staying together, on and off, to, in some ways, to keep what was good about their relationship in the past alive, but also in many ways to honor Javi."