Brianne Howey, the talented actress known for her "Ginny & Georgia" role, tied the knot with her longtime beau, Matt Ziering, on July 24, 2021. The couple's wedding, held in Palos Verdes, California, was a truly magical affair. In this article, we delve into the details of their wedding ceremony, capturing the essence of their special day.
Who is Brianne Howey Married To?
Brianne Howey and her longtime boyfriend, Matt Ziering, married on July 24, 2021. A law graduate of Loyola Marymount University, Matt practices law in California.
"The night was more magical than I could have ever imagined," Brianne said about her wedding to Matt, as quoted by PEOPLE. Being in the company of so many people we love was the most amazing sensation.
In Palos Verdes, California, the pair exchanged vows. To the song Lovely Day by Bill Withers, the Ginny & Georgia star entered the church. Brianne Howey and Matt Ziering had planned to celebrate their wedding in October 2020.
However, the unforeseen challenges posed by the Covid-19 outbreak led them to make the difficult decision to reschedule their special day. Despite the obstacles, their love and determination prevailed, allowing them to create a memorable wedding experience.
How Did Brianne Howey and Matt Ziering First Meet?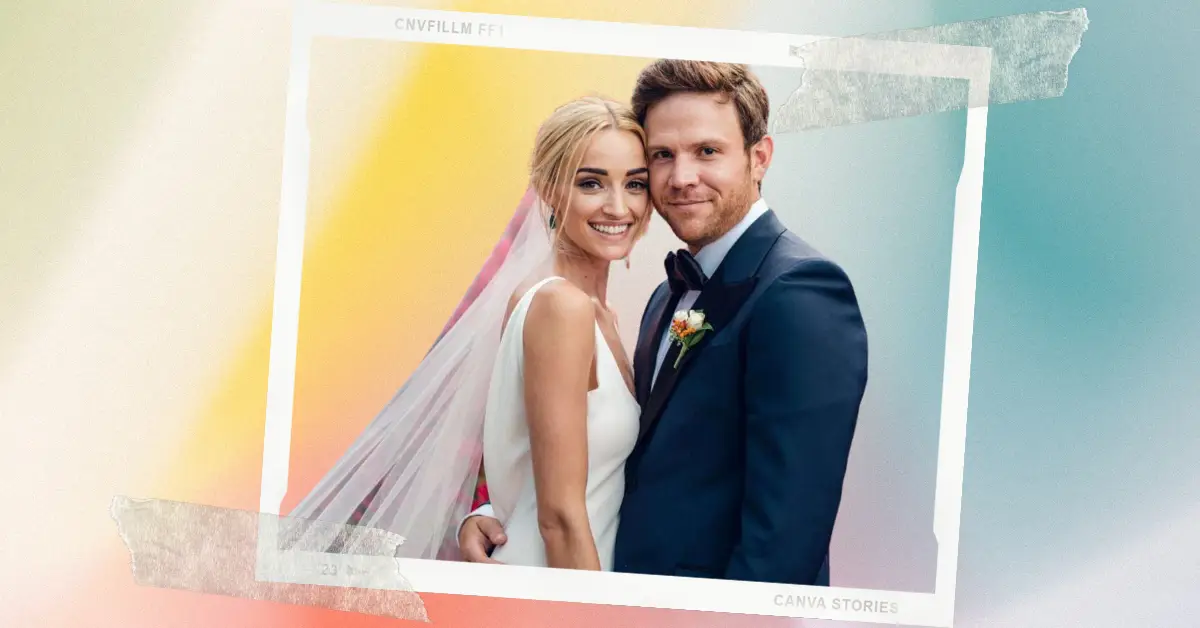 During their bar-hopping days in Los Angeles, Brianne and Matt met. Eventually, the two got in touch through their shared connections and remembered meeting about five to six years before getting married.
The Batwoman actress says, "We ran into each other three nights in a row at a couple of bars in LA." "It wasn't totally random, but we had some mutual friends and now we're here!" said Matt.
Check out some other new content we've published:
Does Brianne Howey Have Children?
Brianne shared some major baby news on Instagram on March 16, 2023. "@boss show with my forever new +1 🥰🤎 thanks for having us!" Before going to the Hugo Boss Fashion Show in Miami, Florida, she posted a selfie of herself wearing a fitting brown dress with a developing belly, "Loved every second of the new collection #hugoboss."
Brianne Howey shared a post on Instagram:-
View this post on Instagram
Surprisingly, her Ginny & Georgia co-star Sara Waisglass said in the comments section: "OMG BRIANNE YOU ARE GLOWING IM FREAKING OUT AAAAAAAAAH IM ALREADY JEALOUS OF YOUR CHILD!!!!!."
When Did Brianne Howey and Matt Ziering Start Dating?
During an interview with Complex Magazine in late November 2014, Howey made the first reference to her partner. She was promoting Horrible Bosses 2, her debut feature film. Howey was asked by Complex what she did in her spare time.
The actress remarked, "I live with my boyfriend, and we see lots of movies." "I love going to farmer's markets, they're my favorite thing in the world. I just think they're so fun; you get little samples and can buy flowers, fruit, and stuff. And, because I'm from L.A., I spend a lot of time with my family." She said that she has four younger siblings and was "lucky" to visit them.