With the Fortnite Chapter 4 Season 3 Battle Pass, the famous battle royale game gets an exciting new story. In a world that is full of water, players go on a quest to save an island from the water. The Battle Pass brings in a lot of different personalities, each with their own skills and ways of playing.
As players move through the tiers, they can get cool prizes like new outfits, emotes, weapon wraps, and more. The new season also adds new ways to play, like being able to drive cars and boats, which makes the battlefield even more exciting and strategic. With the Fortnite Chapter 4 Season 3 Battle Pass, you can get ready for an exciting and action-packed game.
Fortnite Chapter 4 Season 3 Battle Pass
Optimus Prime is the leaked skin that has everyone's attention. It makes it natural that Fortnite would include the lead character from the Transformers series in its Battle Pass given that Transformers: Rise of the Beasts releases on the same day as Chapter 4 Season 3.
It's interesting to note that the Optimus Prime Outfit is not the hidden skin for the Fortnite Chapter 4 Season 3 Battle Pass, as claimed by well-known Fortnite leakers and their sources. The hidden skin area has typically been designated for crossover skins like Optimus Prime, but it appears that this Battle Pass is different.
We bet that Optimus Prime, if not the hidden skin, will be the Tier 100 prize, just like Darth Vader was in the Fortnite Chapter 3 Season 3 Battle Pass.
Here you can also check more action-packed games like this:
When is the Fortnite New Season Start Date?
The new Fortnite season should begin on June 9, 2023, a Friday.
The current season will expire on Friday, June 9, at 7 AM UK time, according to Epic Games. The official tweet is shown below:
NEWS FEED UPDATE:

"Chapter 4 Season 3 starts June 9" pic.twitter.com/QbtT6NaNoG

— Shiina (@ShiinaBR) June 2, 2023
After some downtime, Fortnite Chapter 4 Season 3 should start on June 9. Exactly how long the server outage will last is still unknown, but it usually lasts a few hours (there's a lot for the development team to add, after all).
Expect the official times to be announced soon. To find out when Chapter 4 Season 3 will launch, keep an eye on the official Fortnite social media pages.
What is Rumoured to Happen in Fortnite Chapter 4 Season 3?
Although the upcoming Fortnite season's official details are kept under wraps, a number of data miners have been able to leak information about prospective new skins and other things.
The Transformers franchise is reportedly expanding into Fortnite, and Optimus Prime is rumored to be coming. Transformers appearing in the game wouldn't be at all unexpected given that Transformers: Rise of the Beasts opens in theaters on Friday, June 9.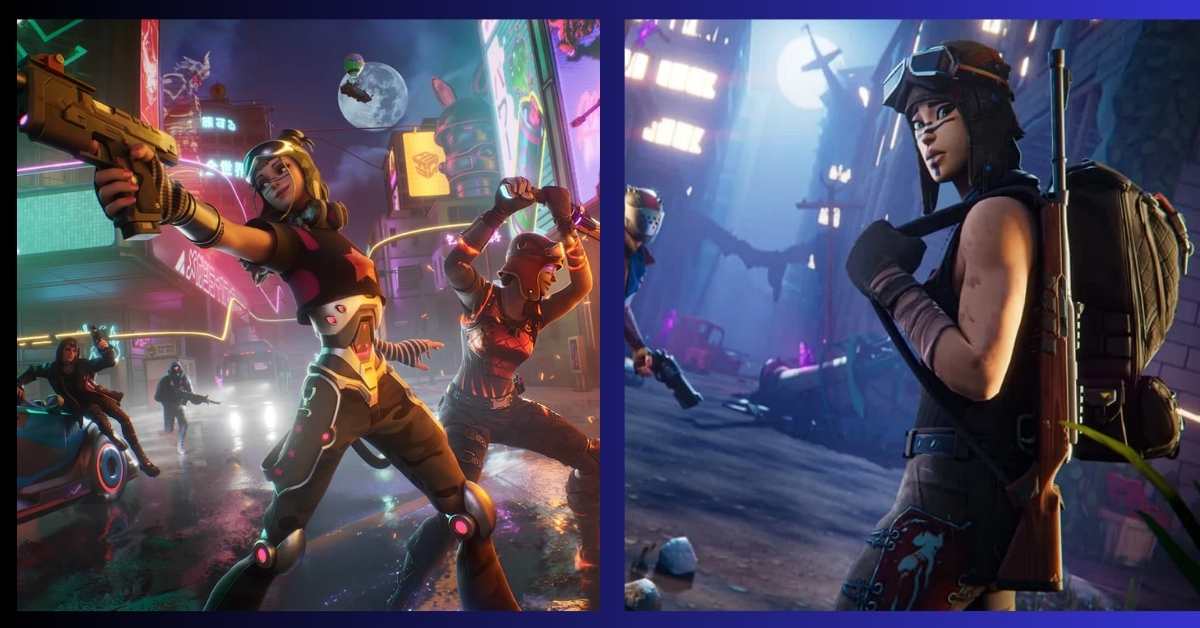 Discuss the best time for a crossover. ShiinaBR, a dependable Fortnite leaker, tweeted out the Chapter 4 Season 3 key image, which includes Optimus Prime. You can view it here.
Despite the lack of information on an event, expect more changes to the map. When does the map not change as the seasons change? There must have been a result of the earthquakes and fault lines.
We won't have long to figure out what exactly is changing and being introduced in Fortnite's new season, but only time will tell. New season anticipation is here in full force.
Fortnite Chapter 4 Season 3 Jungle Theme Leaked
According to HYPEX and Shiina leaks, the third season of Fortnite Chapter 4 will have a jungle theme. This is based on the key image, which featured several of the new skins dashing through a forest surrounded by trees, that leaked online.
Every single Fortnite season has a different theme, and Season 2's POIs like Mega City and Knotty Nets were inspired by Japanese culture. Players should anticipate the appearance of a jungle biome with a number of newly named spots on the map in light of this.
According to the image, players will also be able to ride raptors as mounts and slide along vines in a manner similar to the Grind Rails introduced in the most recent significant update.
HIGH-QUALITY LOOK AT THE ENTIRE CHAPTER 4 – SEASON 3 KEY ART 🔥 pic.twitter.com/zP7YyR6HRu

— Shiina (@ShiinaBR) May 28, 2023
Fortnite Chapter 4 Season 3