The Madden 24 cover athlete will be revealed by EA on June 7, 2023, alongside the game's official trailer. Fans can't wait to find out more about the game, which could be very different from last year's version.
The game won't be out for a few more months, but that doesn't mean people can't start getting excited about it now. Once training camps start, the release date for Madden 24 will be just around the corner, and NFL games won't be far behind.
Fans have been asking EA to make changes to the game that matter year after year. Are there big changes happening this year? Here's everything you need to know about Madden 24, including when it will come out, how to play it early, and a preview.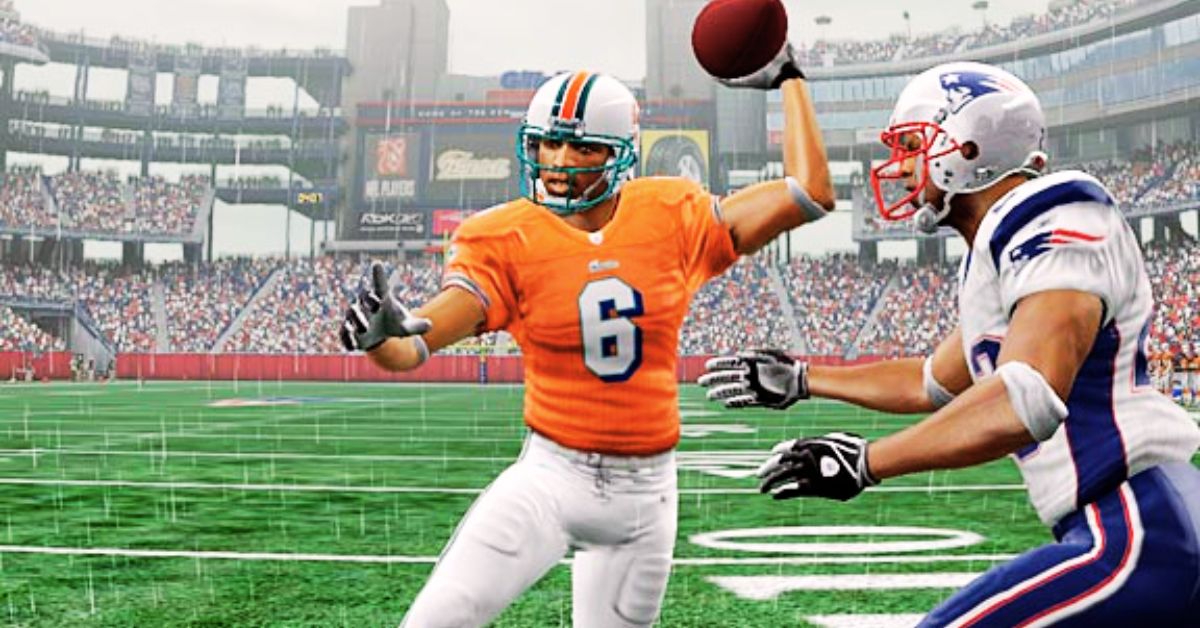 Madden 24 Cover Release Date
Madden 24 will be available in August 2023, but the exact date has not been announced yet. The last two versions of Madden came out on August 19 and 20, so a release date between August 18 and 20 would make the most sense this year.
Madden 24 will be officially released on June 7, 2023, when the cover player and trailer are shown.
Don't Let This Game Slip Through Your Fingers:
Madden 24 Cover Teaser
Rob Gronkowski, a retired tight end and four-time Super Bowl champion, was in a teaser for Madden NFL 23 that was shared on Twitter on Monday. It has the goofy style that the future Hall of Famer is known for, but it also has a lot of useful information.
At the end of the short film, it says that the cover will be shown on the EA Sports Madden NFL YouTube channel on June 7 at 11 a.m. ET. For the big event, they are pulling out all the stops.
Madden 24 Teaser:
Who will grace the cover of #Madden24 👀

Find out on June 7th‼️ ⤵️ https://t.co/L79xy6783Z pic.twitter.com/EuannQiQ2m

— Madden NFL 23 (@EAMaddenNFL) June 5, 2023
Madden 24 Promises a Better Gaming Experience!
Madden 23's release was famously rough. Comedian Brian Gaar pointed out that many players ran into bugs and problems in the game and had their save files get messed up. These are all things that EA Sports had to think about when making this year's version.
Aside from that, though, the company made improvements to the way quarterbacks pass the ball and to the game of football as a whole. Madden 24 is expected to build on that while putting most of its attention on bringing franchise mode back to life.
Many users were getting tired of the old feature, but EA has already promised to make it better. If fans' complaints were heard loud and clear, they can expect more ways to customize their games and maybe even more ways to handle contracts in the future.
Updating franchise mode is a key part of getting people to like the game, but Madden 24 is also getting a long-awaited change. Players will be able to fight against their friends on different game platforms. Cross-play is a good sign that EA Sports wants to give its fans what they want.
Madden 23 Bugs:
Some of these Madden 23 bugs belong in a museum https://t.co/Q1fmPePZZo

— Brian Gaar (@briangaar) September 3, 2022
Madden 24 Coming to Your Favorite Platforms!
Fans will likely be able to play Madden 24 on PlayStation 5, PlayStation 4, Xbox One, Xbox Series X|S, and PC. With the cross-play feature, stated above, players won't have to worry about being left out of the fun.
This will be a very important year for the Madden series, as fans have been waiting patiently for more new ideas and features that are easy to use. People thought that last year was a good step forward. This year should be a clear sign that the product's future is in good shape.
Before we can judge or guess more, though, we will have to see who is chosen to be the face of Madden 24. There will be a lot of debate, but this will also make EA Sports and the upcoming NFL season more exciting.
Don't miss out on the excitement, follow us now for all the insider information and exclusive content. See you on Twitter!