"Counter-Strike 2" is the sequel that fans all over the world have been waiting for. As this long-running series takes its next step forward, get ready for a thrilling mix of strategic gameplay and heart-pounding action. Counter-Strike 2 looks like it will change the way first-person shooters are played with its cutting-edge graphics, immersive sound design, and improved arsenal of guns.
Take part in intense fights on maps that were carefully made, and use teamwork and skill to beat your opponents. As the release date gets closer, fans are getting excited to get back into the adrenaline-filled world of Counter-Strike. Prepare for a big change in games.
Counter-Strike 2 Release Date
The PC game will be accessible as a free upgrade to CSGO, and Valve has announced that Counter-Strike 2 will be released on Steam in the summer of 2023. Since the June solstice is typically seen as the start of summer, Wednesday, June 21, 2023, is the earliest date on which Counter-Strike 2 might be released.
Counter-Strike 2 is official and arrives Summer 2023!pic.twitter.com/kTBq2TKgqy

— Counter-Strike 2 News (@CS2Updates) March 22, 2023
Counter-Strike 2 Gameplay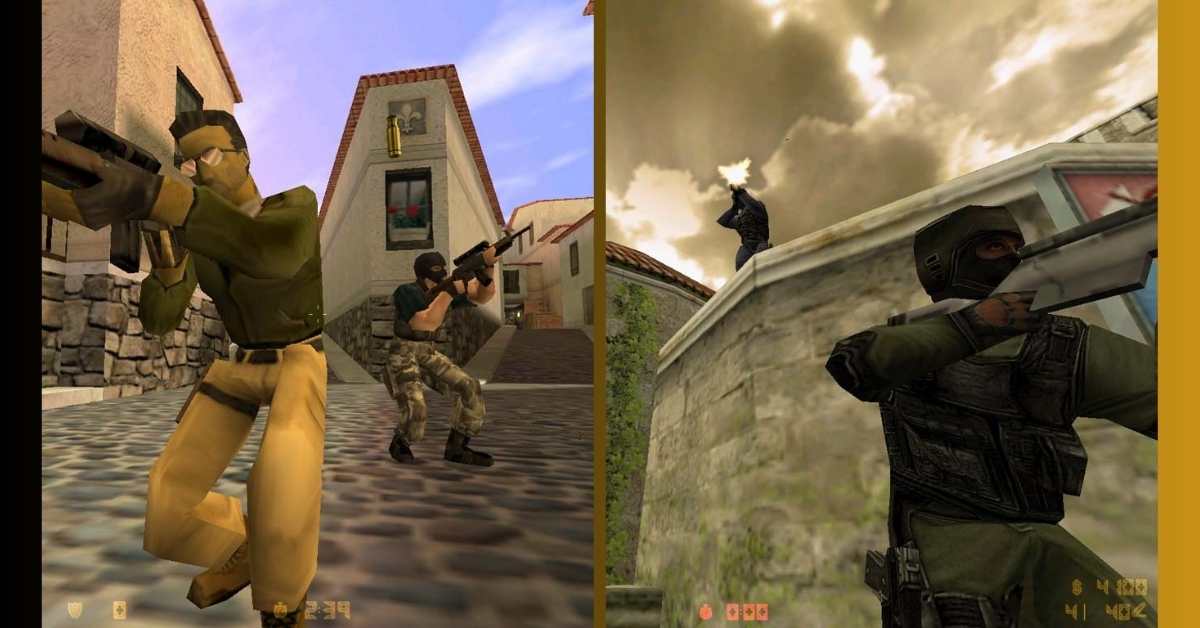 An objective-based, cooperative first-person shooter game is called Counter-Strike. The Terrorists and the Counter-Terrorists, two opposing teams, battle in game types to accomplish tasks including securing a site to plant or defuse a device and rescuing or guarding hostages.
Players receive in-game currency at the conclusion of each round based on their individual performance, which they may use to purchase stronger weaponry in upcoming rounds. More money is earned from winning games than from losing them and achieving goals like eliminating other players results in cash bonuses. A penalty is imposed for uncooperative behavior, such as killing colleagues.
Here you can also check more action games like this:
Counter-Strike 2 Beta Access
Valve is giving senior players that have invested a lot of time in CS: GO over the years, have a high trust factor, and are in good standing with their Steam accounts priority, as was previously announced.
If you fit those requirements, there's a strong possibility that an invitation will eventually land in your inbox because Valve is gradually introducing beta access over the coming months.
Counter-Strike 2 Skins
Players of Counter-Strike 2 will be able to transfer their complete CSGO inventories across, according to Valve, who announced this on the game's official website.
The developers also say that every skin gains from Source 2's engine updates, which help improve lighting and aesthetics for stickers, guns, models, and other items. You don't need to be concerned; your inventory of expensive skins is legitimately secure.
Since the announcement of CS2, you might have noticed that Counter-Strike skin prices have increased significantly. gamers unboxed around 40 million crates in March, shattering the previous record for CS:GO cases, which was somewhere around 27 million crates.
It appears that gamers have been in the mood for opening crates. Recently, the market has boomed due to the great demand for premium skins, driving up the cost of expensive skins even more.
Players may now view CSGO skins in the engine of the new game thanks to the most recent CS2 update. Many skins, especially pricey knife skins, appear remarkably different in CS2. This implies that in order to view them in CS2's inspect menu, users won't need to possess any expensive skins.
Counter-Strike 2 Trailers
Three trailers for Counter-Strike 2—Responsive Smokes, Leveling Up The World, and Moving Beyond Tick Rate—were released by Valve on their YouTube account as part of the announcement.
The design of smoke grenades has been changed to make them active volumetric objects that engage with the surroundings. Since Counter-Strike 2 clouds of smoke can now be modified by players, you can move entire smoke grenades out of the path with the aid of weapons and equipment like grenades.
Both sets of players may now see through the cloud by shooting through smoke, which now creates a line of sight through it.