Bill Murray, a big star in Hollywood, is dating Milkshake singer Kelis, who is almost 30 years younger than him. The Ghostbusters star, who is 72 years old, watched the 43-year-old mother of three perform in London last weekend from the side of the stage. He had also been seen at her other recent shows.
Sources say that the two were also at the same hotel and that they have been "getting close for a while" since they first met in their home country of the United States.
Since Kelis's second husband died in March of last year and Bill's divorced wife died in 2021, they are said to have become close.
Father-of-six During Kelis's set at the Mighty Hoopla event in Brockwell Park, South London, a picture was taken of Bill. Backstage, they also stood for a photo together.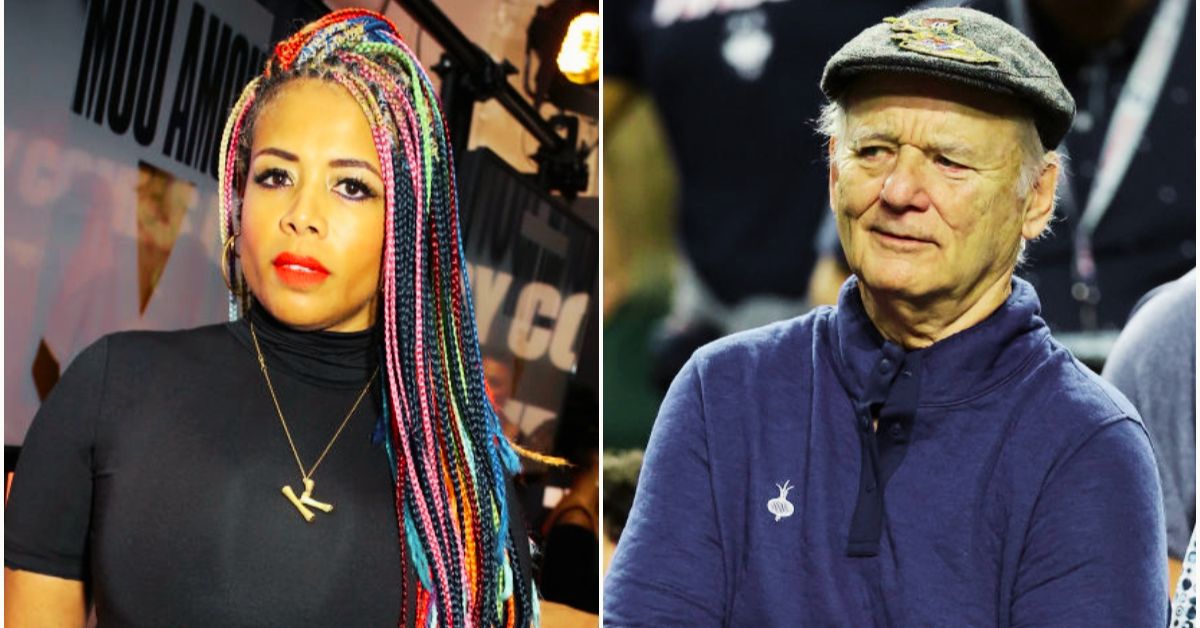 A friend said, "They've met up in the States before which got people in the industry talking, and now are meeting up in London while they're both here. They've clearly hit it off."

"They were both seen at the same hotel, and he's been to watch her perform several times before he went to Mighty Hoopla."

"But they've also both shared relatively recent bereavements and have that common bond between them."

"Whatever it is that has brought them together, and however unlikely it seems, they are both single and are having fun despite the fairly big age gap."
Bill saw Kelis perform a string of tracks, including Millionaire, Bossy and Trick Me, as well as her big hit, featuring the line: "My milkshake brings all the boys to the yard."
Don't Miss Our Exclusive Coverage Bill Murray's Romance:
Bill Murray Dating: The Truth Behind His Relationship!
He is currently shooting a sequel to the classic Ghostbusters series in London. He is playing Peter Venkman again, and many of the other actors from the 1984 blockbuster are also back.
Off-screen, his second wife Jennifer Butler accused him of domestic abuse and sex, being addicted to marijuana and booze, and cheating on her during their marriage.
The costume designer asked for a divorce in 2008, but it's thought that she and her husband kept in touch until she died in 2021.
RHTV Post on Kelis and Bill Murray's Relationship:
Actor Bill Murray 72 is now dating Famous Singer Kelis who is 43 😳💞 pic.twitter.com/FjyDnBPAxs

— Raphousetv (RHTV) (@raphousetv2) June 9, 2023
Kelis, who was born in New York, said that her first husband, hip hop star Nas, abused her physically and mentally during their five-year marriage. In 2009, when she was seven months pregnant with their son, she asked for a divorce.
Kelis later explained: "It was really dark. There was a lot of drinking.
"A lot of physical and mental abuse happened. And it just got to the point where I thought, "God is so good!" because I was pregnant. If I hadn't been pregnant, I probably would have stayed longer. Because I did love him and we were married."
Mike Mora, her second husband, died of stomach cancer at age 37 last year. Kelis and Bill's unlikely relationship comes at the same time that 83-year-old actor Al Pacino and his 29-year-old girlfriend Noor Alfallah are expecting a kid.
Robert De Niro, a famous actor from the movies, recently said that he has become a father again at the age of 79.Bill and Kelis's representatives did not say anything.
Follow us on Twitter to find out about the latest celebrity stories and rumors. Get inside information, sneak peeks behind the scenes, and breaking news about your favorite stars.