Dragon's Dogma is an action role-playing game with an open world that you can explore, intense fighting, and a unique pawn system.
Players take on the part of the Arisen, a chosen hero who is on a mission to get their heart back from a powerful dragon.  They put together a group of AI-controlled pawns and fight against mythical creatures in epic battles.
Dragon's Dogma has a lot of loyal fans who can't wait for a new game. Its fighting system and world are two of the reasons why.
Fans are very excited and can't wait for another chance to learn more about the game's rich history and go on more exciting journeys.
Dragon's Dogma 2 was publicly announced at the 2023 PlayStation Showcase, so that day might be coming soon. Here is what we know about Dragon's Dogma 2 so far.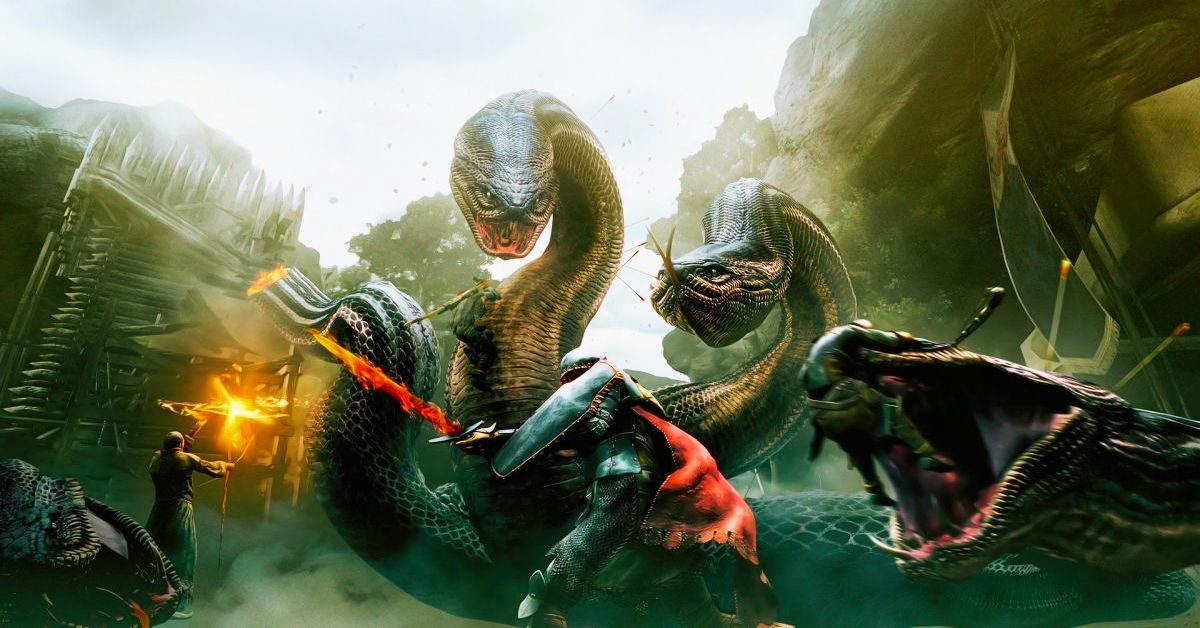 Dragons Dogma 2 Expected Release Date
Dragon's Dogma 2 doesn't have a set release date yet, but since it was only announced in May 2023, we think it won't come out until at least 2025.
We're sorry to be the bearers of bad news, but we don't see how they could ship the game any faster. To do that, they would have to work as hard as Rockstar.
Don't be too upset that the game will take a few years longer. Big RPGs like this one need a lot of time to be made.
'DRAGON'S DOGMA 2' has been announced:
'DRAGON'S DOGMA 2' has been revealed. pic.twitter.com/A420EaHHV6

— DiscussingFilm (@DiscussingFilm) May 24, 2023
Don't Miss Your Chance To Play This Epic Game:
 Dragon's Dogma 2 Gameplay Preview
We haven't gotten a Dragon's Dogma 2 gameplay video yet. But the first video for the game did show us a few short bits of combat. It looks like a newer and better version of the fighting in Dragon's Dogma.
But that's good, because not every remake needs to start from scratch. Just look at Assassin's Creed. In AC Mirage, Ubisoft is getting rid of the RPG structure and going back to the series' roots.
 Dragon's Dogma 2 Arrives on PS5, Xbox Series, and PC
Dragon's Dogma 2 will be available on PlayStation 5, Xbox Series, and Steam for PC. The game won't be on PS4, Xbox One, or Nintendo Switch, which is a shame. Even though that's to be expected in 2023.
Right now, those are the only facts we can give you about Dragon's Dogma 2, but we'll update this post as soon as we learn more.
Frequently Asked Questions
Is Dragons Dogma 2 confirmed?
Dragon's Dogma 2 will be available on the PS5, Xbox Series X/S, and Steam for the PC.
Will Dragons Dogma 2 be PS5 exclusive?
Is Dragon's Dogma 2 only for the PS5? No, you can't only play Dragon's Dogma 2 on the PS5. Dragon's Dogma 2 will actually be coming to PS5, Xbox Series, and PC. This means that players on all of these devices can play the new adventure without buying a PS5 or waiting for a port.
Will dragon's Dogma 2 be multiplayer?
People are guessing that Dragon's Dogma 2 will have multiplayer after its gameplay was shown at the PlayStation Showcase. That is, the opportunity to play with other people at the same time.