Madonna had to postpone her tour because she got very sick and had to be in intensive care.
Madonna Serious Illness Requires ICU Care
Her manager, Guy Oseary, explained that "On Saturday June 24, Madonna developed a serious bacterial infection which lead to a several day stay in the ICU."
"Her health is improving, however she is still under medical care. A full recovery is expected."

"At this time we will need to pause all commitments, which includes the tour."

"We will share more details with you soon as we have them, including a new start date for the tour and for rescheduled shows."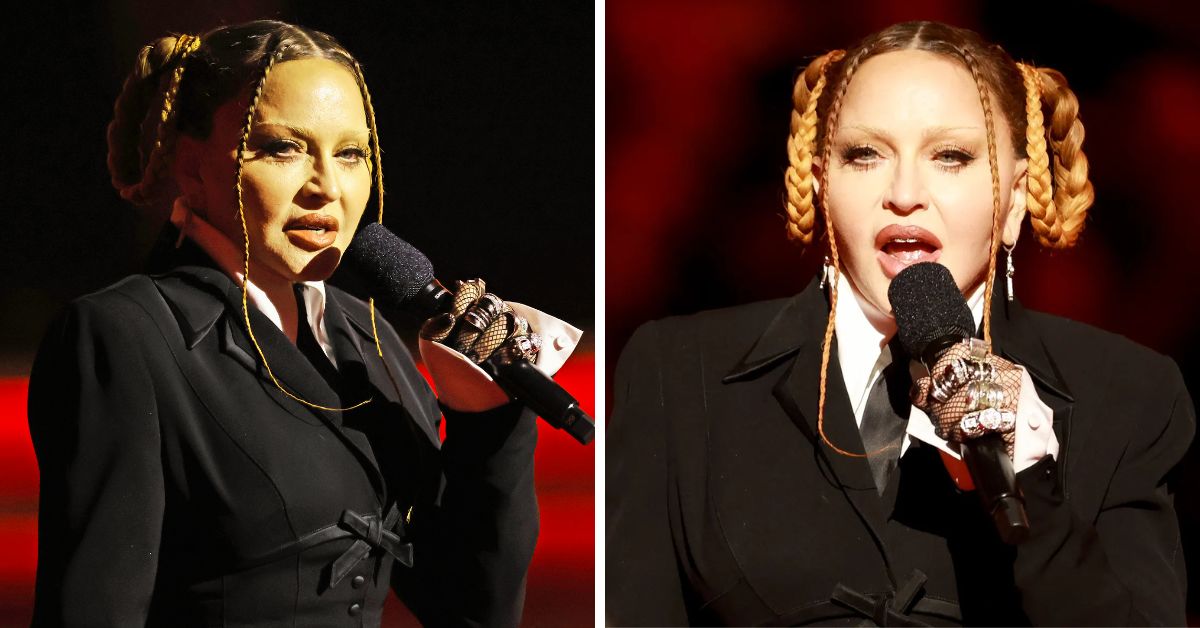 Catch up on the Latest Illness Articles:
Madonna's Illness Forces Schedule Change
The 64-year-old singer was expected to start her 40th-anniversary world tour, called "The Celebration," on July 15 in Vancouver, Canada. The tour included performances in notable venues like Madison Square Garden in New York, as well as cities like Los Angeles, Miami, Las Vegas, and Chicago.
After her performances in North America, Madonna's entourage had plans to travel to London for four sold-out shows at the O2 Arena from October 14.
This would mark the start of the European leg of her tour, including stops in Belgium, Denmark, Sweden, Germany, and the Netherlands. Additionally, she has two more dates booked at the O2 Arena in December.
Madonna engaged with her fans on social media, asking them to suggest songs they would like to dance to during her show. she said "What song would you like to dance to at my show?" In a statement to Sky News, she said: "I am excited to explore as many songs as possible in hopes to give my fans the show they have been waiting for."
Just one week ago, Madonna posted a set of photos on Instagram with the caption "The Calm Before the Storm" that seemed to show her in rehearsals.
View this post on Instagram
As soon as Mr. Oseary posted the update on Instagram on Wednesday night, thousands of his friends liked it. One fan who sent a message of support said, "The tour can wait. We aren't going anywhere! Health before time. We love you."
Another person wrote, "Wishing the best for Madonna and a speedy recovery! We will always be here for her when she's ready to go!".
Since Mr. Oseary's statement, the American event promoter Live Nation has stated that the tour has been put off. Due to "overwhelming pain," the Lucky Star singer had to postpone certain dates of her Madame X tour in 2019.
She told fans at the time:
"Doing my show every night brings me so much joy and to cancel is a kind of punishment for me but the pain I'm in right now is overwhelming and I must rest and follow doctors' orders so I can come back stronger and better and continue the Madame X journey with all of you."
The singer later announced she had been "plagued" with ailment since the start of the tour and dropped out of the first London performance of the Madame X tour, planned for January 27, 2020. She was also seen wearing knee braces. In a social media post, she stated that she "must always listen to my body and put my health first."
Follow us on twitter and stay connected for more updates on Madonna's health and future tour plans.