Thom Evans, born on April 2, 1985, in Harare, Zimbabwe, is a former rugby player and model from Scotland. He played as a wing for Glasgow Warriors in the Celtic League. Unfortunately, his rugby career came to an end at the age of 24 after suffering a serious neck injury during his tenth appearance for Scotland.
Before representing Scotland, Thom had played for England at the U16, U18, and U21 levels. However, he ultimately chose to commit to Scotland at the A level and in 7's rugby. Although he had the opportunity to play for the England 7's team, he couldn't due to an injury.
Thom's talents also extended to the world of music. He was a member of the pop band Twen2y4Se7en and had the chance to tour with McFly, Peter Andre, and Westlife as a support act in 2004.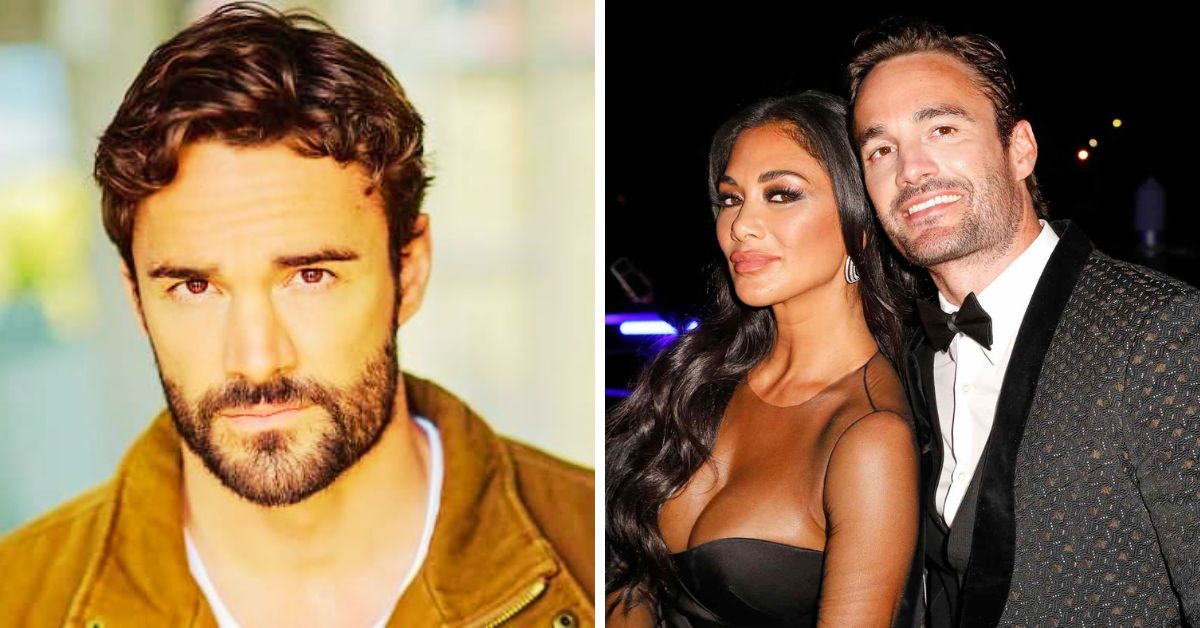 Interestingly, Thom's brother Max also played rugby for Scotland and Glasgow Warriors, making them the twentieth set of brothers to play together for the Scottish national team.
Beyond his sports career, Thom gained attention for his relationship with Nicole Scherzinger, the lead singer of the Pussycat Dolls. The couple has been dating for three years and recently got engaged. They often share glimpses of their relationship on social media, including TikTok dances and photos from their beach adventures.
These Celebrity Net Worths Will Blow Your Mind:
Thom Evan's Net Worth
Thom Evans' net worth is estimated to be approximately $1 million US dollars as of 2023. He has accumulated his wealth primarily through his modeling shoots, television appearances, and other entertainment ventures.
Thom has been featured in numerous magazines and advertisements, such as Men's Health, GQ, and Calvin Klein, which have contributed to his earnings. Additionally, he has showcased his talent on various television shows, including his participation in Strictly Come Dancing, where he was paired with Iveta Lukosiute.
Thom Evans and Nicole Scherzinger Relationship Status
Thom Evans' Instagram Post:
View this post on Instagram
Nicole and Evans started dating in 2019 after meeting on the set of X Factor: Celebrity. They officially became a couple in January 2020. Their first public appearance as a couple was at the Golden Globes afterparty in Beverly Hills, where they walked the red carpet together.
After being together for three years, they recently got engaged. Their journey began when Evans participated as a contestant on the celebrity edition of the ITV talent show, where they first met.
Evans proposed to Nicole on a beautiful beach in Hawaii, her place of birth. Nicole took to Instagram to share the exciting news, posting a photo of Evans down on one knee with the caption, "I said yes." Evans also shared the same photos on his Instagram, expressing his happiness by saying, "My ever after," and showing off Nicole's stunning new engagement ring.
Many celebrities, including Rebel Wilson, Gloria Gaynor, Ronan Keating, Pixie Lott, Naomi Campbell, Laura Whitmore, and Natasha Bedingfield, left congratulatory messages on Nicole's post.
Prior to his relationship with Nicole, Evans was involved with model and actress Kelly Brook from 2010 to 2013. On the other hand, Nicole had an on-and-off relationship with race car driver Lewis Hamilton from 2007 to 2015.
Frequently Asked Questions
How is Thom Evans Scottish?
Although Thom Evans was born in Zimbabwe and spent most of his time in England, he joined the Scottish rugby team and eventually obtained Scottish nationality.
How did Thom meet Nicole Scherzinger?
After retiring from rugby, Thom Evans ventured into the showbiz industry and participated in the television show X-Factor, where Nicole served as a judge. They met on the show and started dating thereafter.
What is Thom Evans' net worth?
Thom Evans has amassed a net worth exceeding 1 million US dollars, placing him among the ranks of millionaires.
What was Thom Evans' relationship with Kelly Brook?
Thom Evans and Kelly Brook were in a relationship for several years, and news of their relationship became public when Kelly announced her pregnancy on Twitter. They separated in 2013, and afterwards, Thom Evans entered into a relationship with Nicole Scherzinger.