Stacey Lauretta Dash is a well-known American actress and former talk show host. She gained immense popularity for her role as Dionne in the popular 1995 comedy film, Clueless. Stacey has also starred in other notable movies like Moving, Mo' Money, Renaissance Man, and View from the Top.
In addition to her film career, she has made appearances on television shows such as CSI: Crime Scene Investigation, Single Ladies, and even participated in the reality TV show, Celebrity Circus. Stacey Dash's talent and contributions have made her a familiar face in the entertainment industry.
Check out some other new content we've published:
Stacey Dash Parents
Stacey Dash, an actress known for her roles in various films and TV shows, has a diverse cultural background. She was born and raised in the South Bronx, New York, on January 20, 1967.
Stacey comes from a mixed heritage, with African-American and Mexican roots. She has a brother named Darien Dash, who is notable for being the founder of DME Interactive, a pioneering African-American-led website company that went public. Stacey's parents are Linda Dash and Dennis Dash.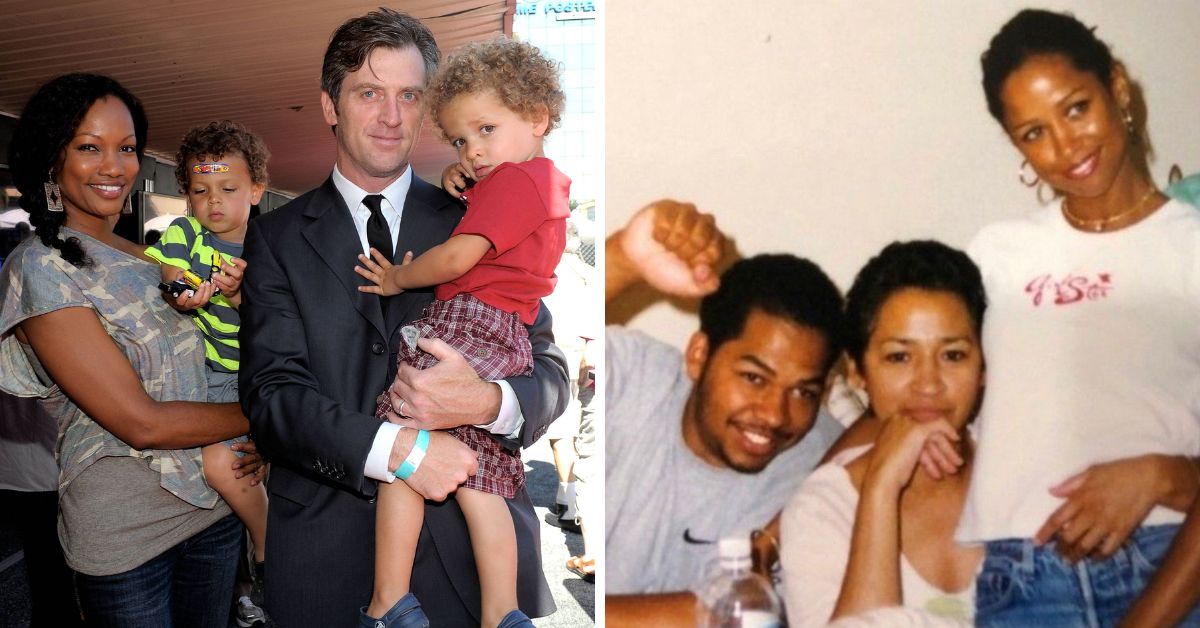 Who is Stacey Dash's Mother Linda Dash?
Stacey Dash's mother, Linda Dash, was a businesswoman of Mexican descent. Her father, Dennis Dash, is of African-American descent. Unfortunately, there is limited information available about Linda and Dennis, as they led private lives and kept their details away from the public eye.
It is known that Linda and Dennis divorced when Stacey was thirteen years old. Linda later remarried Cecil Holmes, the co-founder of Casablanca Records. Stacey has spoken openly about her parents' struggles with drug addiction. She has revealed that her mother even gave her her first line of cocaine when she was just sixteen years old.
Stacey had a challenging upbringing due to the unstable home environment and her father's heroin addiction. As a result, she had to stay with other families at times. There was an incident where Stacey threw her father's drug kit into the woods, and he became angry and physically punished her, forcing her to retrieve it.
Stacey's relationship with her parents was not a positive one, and she faced significant difficulties during her childhood.
Stacey Dash thanking her mother for her condolences in a twitter post:
My mother and I in better times. Thank you all for your condolences. Stacey. pic.twitter.com/aAkv5NrdQM

— Stacey DASH (@staceydash) December 5, 2017
Stacey Dash's Father's Tragic Battle with Addiction
Stacey Dash reconciles with her father, Dennis, before taking his last breath. Dennis died after a long battle with drug abuse. The death of her father made her sad and angry.
She said she wasn't happy that her father picked drugs over her. She said that she had let him go. She also made up with her mom, Linda Dash, who died in November 2017. Stacey was glad she let her parents off the hook.
"The greatest blessing is that not only have I been able to be honest with myself and become a better person," Stacey said, "I've been able to understand my parents and that they did love me, and that they were doing the best they could and they were just sick. They were addicted."
According to Stacey Dash's official website, 'In my life, I've made many mistakes. A daughter of addicts, I grew up in the South Bronx – the furthest imaginable place from the glamor of Hollywood.
Here it was easier to be mad than sad. My anger might have kept me alive, but I remained angry for over 45 years. I have come to realize that being angry is not sustainable. It is not the way forward.
I am here to share my story and what I've learned in the face of great loss, adversity and being a public outcast. I now know how to deal with my demons and mistakes. I have a greater understanding of what it takes to come through the darkness, and that is with courage, humility and surrender, which has brought me to a place of love and grace.'
Stacey Dash has also had trouble with drugs and alcohol. She talked about how she had to fight drugs and how she got better. She talked about her Vicodin abuse on The Dr. Oz Show and said that she had been clean for five years. During the show, she said that both of her parents were hooked on drugs.
Stacey Dash tried drugs for the first time when she was only 8 years old. She said that her mother gave her her first line of cocaine when she was 16 years old. She also said that when she was 4 years old, she was s*xually assaulted
"I didn't really remember until I was 17 when I tried to kill myself," Stacey said. "It was at that time that I remembered that that happened to me, and I had already been very angry. I was a very angry, angry teenager. I became angry at I'd say around the age of 10 or 11, which is when my mother finally left my father."
Even though my home was unstable and my dad was a heroin user, I knew he loved me. He couldn't do anything about it. He couldn't stop using drugs.
Follow us on twitter for more celebrity news.