Zack Bialobos, also known as Bia, is a well-known DJ hailing from New York, USA. Born on June 9, 1996, he is currently 27 years old. After his parents separated when he was 8 years old, Zack was raised by his mother, who introduced him to the world of magazines and music, sparking his interest from a young age.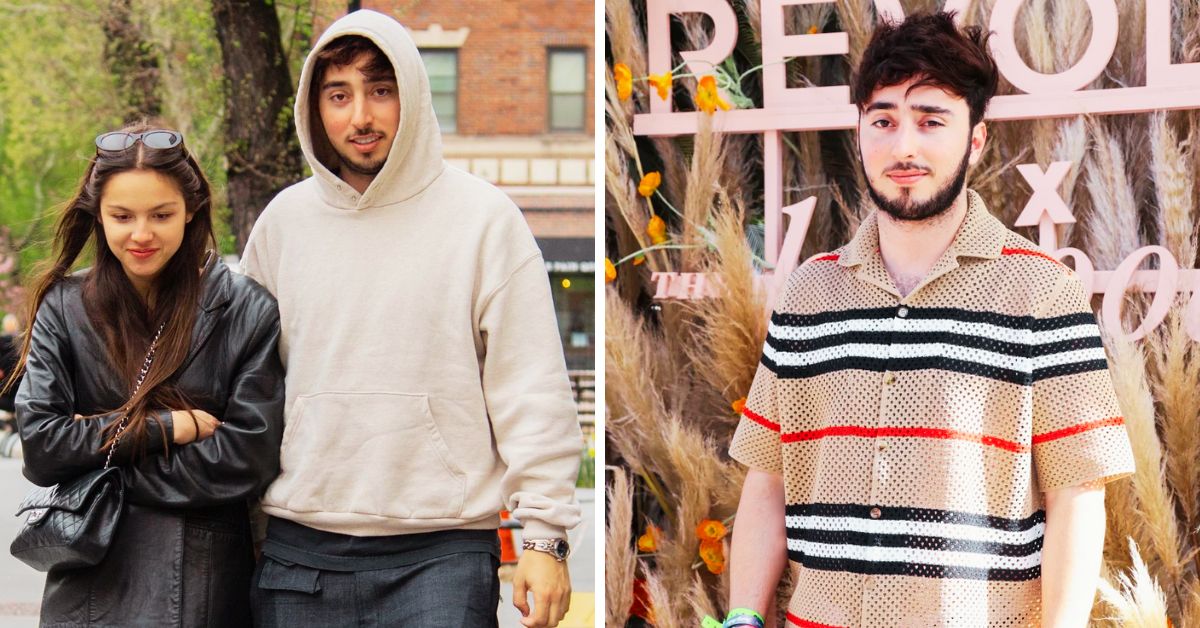 You can also check out the latest articles about celebrities below:
How Zack Bia Made $100 per Party?
At around 8 or 9 years old, Zack discovered a way to make some extra money by downloading music onto people's iPods. However, it was on his 19th birthday, while attending the University of Southern California, that his career took an interesting turn.
During a visit to a nightclub in Los Angeles, he crossed paths with rapper Fetty Wap, who invited Zack and his friends to join them for a party.
A case of mistaken identity by a promoter opened doors for Zack, as he began inviting his college friends to parties, earning $100 each time. As his reputation grew, he caught the attention of John Terzian, the man behind H.Wood Group, who eventually hired him.
Since then, Zack, known as Bia, has achieved significant milestones in his career. One notable accomplishment is his appearance as himself in the popular basketball video game NBA 2K21.
In 2022, Bia collaborated with Asics to create the exclusive GEL-KAYANO 14 line. He also partnered with Beats by Dr. Dre to design a special set of speakers featuring the words "past" and "present."
In April 2023, Bia joined forces with Verdy, Field Trip Recordings, and Nike for an exciting project. The collaboration resulted in shoes featuring the Field Trip Recordings logo, as well as the letters "Ch1" and "Ch2" on the left and right shoes, respectively.
Zack Bia Instagram Post:
View this post on Instagram
Is Zack Bia Dating Noah Cyrus? A Look at His Relationships
Zack Bia has had an interesting journey when it comes to romance. His first notable relationship was with singer Madison Beer when he was 20 years old in 2018. However, their relationship had its ups and downs, with multiple instances of being on and off.
In mid-December 2021, rumors swirled that Zack Bia was dating well-known model Madelyn Cline. However, Bia clarified on a podcast that they were just hanging out and not in a romantic relationship. They enjoyed each other's company without any formal commitments due to their busy schedules.
The most talked-about relationship of Zack Bia was with pop singer Olivia Rodrigo, which reportedly started in April 2022. They had a casual relationship for about three to four months, but neither of them confirmed the rumors. The speculation intensified when they were seen together at a party in New York.
According to recent rumors, Zack Bia is allegedly dating Noah Cyrus, the younger sister of famous singer Miley Cyrus. While they have been seen hanging out together, there has been no official confirmation about their romance.
Noah Cyrus and Zack Bia, who was previously linked to Olivia Rodrigo, sparked dating rumors after being photographed together at Giorgio Baldi last night.
View this post on Instagram
Zack Bia Net Worth
Zack Bia is not only known for his DJ career but also for his passion for fashion. He actively promotes different fashion brands on his social media accounts and even started his own fashion website. With all his ventures and success, Zack Bia's net worth is estimated to be around $2 to $3 million dollars.
For more amazing content like this, be sure to follow us on Twitter.