Street Fighter 6 is a popular fighting game loved by many players. In this game, you can choose your favorite character and engage in exciting battles against other players. The goal is to win two out of three rounds to emerge victorious.
Just like other games, you can unlock special cosmetic items for each character as you progress and achieve different milestones.
Another way to get cool rewards is through the Fighter Pass, which is similar to a Season Pass or Battle Pass in other games. The Fighter Pass is available for a limited time and offers unique rewards that players can earn and enjoy.
Capcom recently made an exciting announcement that has thrilled fans of Street Fighter 6. They revealed the release date for the new character Rashid, along with details about a new fighter pass.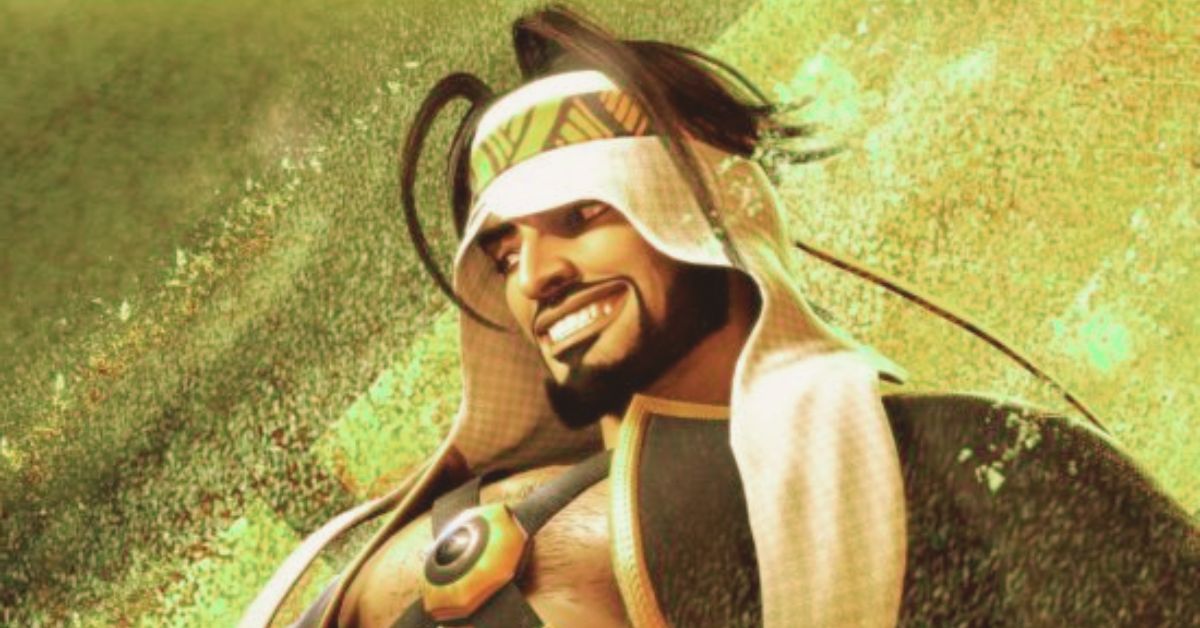 Don't Miss the Thrill of This Epic Game:
Street Fighter 6 Rashid Release Date
Capcom just tweeted the release date for Rashid in Street Fighter 6. According to their official Twitter account, Rashid will be joining the fight this July.
Along with Rashid's arrival, there's a new "Rashid Arrives" Fighting Pass that will be available from July 4th to 23rd. You can purchase this pass for 250 fighter coins, which is about $5. To access Rashid, you need to have either the SF6 Ultimate Edition or the Year 1 Character Pass.
The Fighting Pass also includes some cool avatar gear from Rashid's wardrobe, as well as new emotes, stickers, titles, and Capcom's classic game Side Arms. Additionally, three new music tracks will be added, featuring Rashid, Laura, and Necalli's SFV themes.
Unfortunately, it seems like Laura and Necalli won't be part of the roster, based on the addition of their music themes. This might be disappointing news for Laura fans and Necalli mains.
Prepare for the imminent arrival of the Turbulent Wind with the "Rashid Arrives!" Fighting Pass from July 4-23 for 250 Fighter Coins.
Air currents are quickly rising!

Prepare for the imminent arrival of the Turbulent Wind with the "Rashid Arrives!" Fighting Pass from July 4-23 for 250 Fighter Coins.

The storm is about to land in #StreetFighter6. pic.twitter.com/fIlSTTOB2k

— Street Fighter (@StreetFighter) July 4, 2023
Rashid, the Turbulent Wind Fighter
Rashid made his debut in Street Fighter V as one of the main heroes. In SFV, Rashid's style of play was known for trapping opponents in corners and using aggressive mix-ups. His ability to control the wind allowed him to attack from a distance with projectiles.
We don't know yet if his moves will change in SF6. If his screen jumps remain, it might be challenging for opponents to counter his attacks.
However, Rashid's speed and agility will be even better with new rush mix-ups, making him a faster and more formidable opponent. It will be exciting to see if he can dominate the top of the tier list again, just like in SFV.
Towards the end of the month, Capcom is expected to release a gameplay trailer showcasing Rashid's new style of play.
It will also be interesting to see if Rashid becomes a Master in the World Tour Mode. This could be done by giving him his own location on the World Map or integrating him into an existing area.
What Are the Exciting Rewards Included in Street Fighter 6 Pass?
The Rashid Arrives Fighter Pass in Street Fighter 6 comes with some exciting rewards.
Here are the rewards you can expect in the Street Fighter 6 Fighter Pass:
Rashid's gear
Photo border
Stickers
Titles
Emote
Music
Rashid's Theme
Necalli's Theme
Laura's Theme
Hyper Drive Side Arms game
If you unlock all the tiers of the premium Fighter Pass, you will not only receive all the rewards but also get 250 Fighter Coins as an additional bonus. This means that if you achieve this milestone, you essentially get all these rewards for free.
Capcom Fixes Street Fighter 6's Grab Tech Glitch
Capcom has quietly addressed a glitch in Street Fighter 6 known as the Broken Tech Throw. Fans noticed that this move, which was being easily executed, no longer works in both online and offline matches. It's impressive to see Capcom promptly fixing this issue, as some players were taking advantage of it.
However, it might still be possible to play an older version of SF6 with this glitch on a PC or console by starting up the game from a previous version.
Follow us on twitter and never miss out on the latest news and updates about your favorite games!