Fans of the Halo TV series were thrilled to know that a second season is on the way after enjoying the nine-episode run of the first season. It's not often that viewers can be certain about a show's future, but Paramount+ had good reason to invest in this new addition to their lineup after witnessing the success of the first season.
Halo had the advantage of a dedicated fanbase as it's an adaptation of a beloved video game franchise that has been in development since 2015. Additionally, audiences have a soft spot for sci-fi fantasies.
There's something captivating about being transported centuries into the future, where we encounter confirmed alien life, remarkable technological advancements, and find ourselves on the verge of war or already immersed in it.
Despite receiving mixed reviews, the series managed to capture enough attention to make the inevitability of Halo season 2 both deserving and highly anticipated. While we'll have to wait a bit longer for the second season to premiere, we do have some exciting details to share about what lies ahead.
Halo Season 2 Release
According to a report from TVLine, the post-production work for Halo season 2 might not be completed until early 2024.
Although these accounts are unconfirmed, it means that we might have to wait until around March of next year or even later for the show to make its return, possibly coinciding with its premiere anniversary date. We'll make sure to keep you updated with any new information as it becomes available.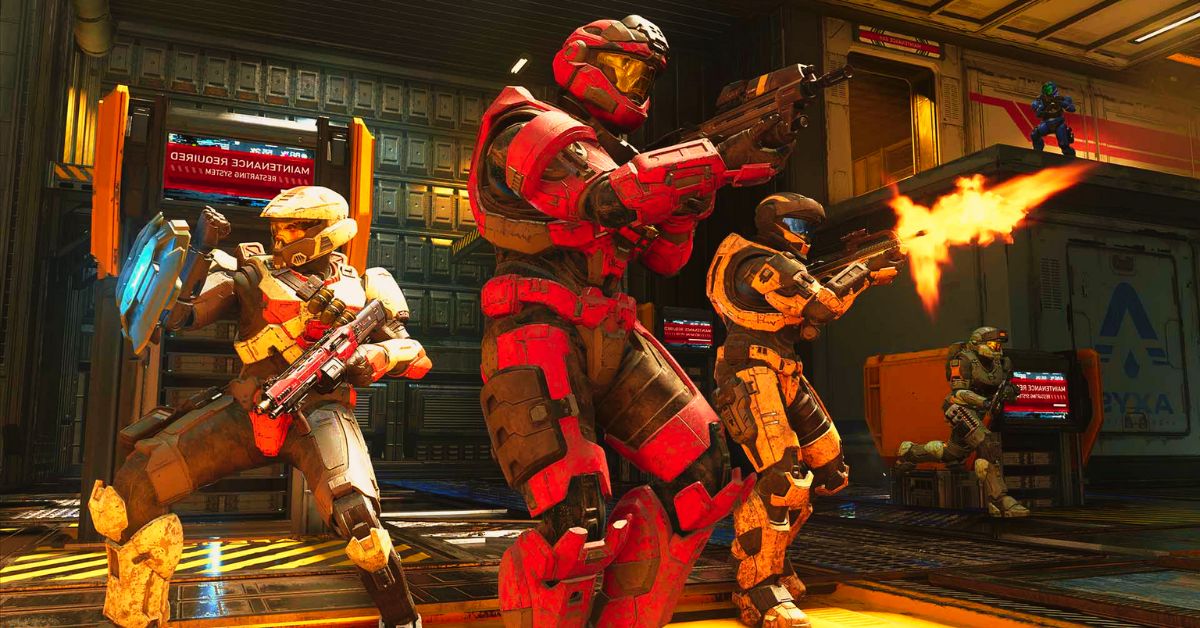 You Won't Be Able to Stop Watching These Addictive Seasons:
What to Expect in Halo Season 2
The plot details for Halo season 2 haven't been officially revealed yet, but we can expect a challenging journey to bring Master Chief back.
In the season 1 finale, Master Chief sacrificed himself, allowing Cortana to take over his body and save the team and two artifacts. Now, Cortana needs to find a way to bring Master Chief back to life and restore him to his original body.
Meanwhile, the UNSC (United Nations Space Command) will be a significant obstacle to overcome. Dr. Catherine Halsey played a key role in establishing the Spartan program with the help of Captain Jacob Keyes and Admiral Margaret Parangosky.
All the Spartans now know the dark truth about their existence, but some still have emotional suppressants. It's uncertain how the Spartans will change when they regain their full emotions.
Under the guidance of Dr. Miranda Keyes, the Spartans may thrive. She has a strong moral compass and cares about the people around her. She is determined to improve the chances of defeating the Covenant without losing her humanity.
However, it's unlikely that we've seen the last of Dr. Halsey, despite her estrangement from the UNSC. She believes her research and unconventional methods will push humanity to evolve further, even if it means separating from attachment and sentimentality. Halsey's work is far from finished, and she remains a force to be reckoned with.
How Many Episodes Are There in the Second Season of Halo?
We aren't certain about the number of episodes in Halo's second season, but the first season had nine. So, it's likely that the second season will have around eight to twelve episodes.
Is There a Trailer for the Second Season of Halo?
There's no trailer for Halo's second season yet. We think it might come out later in 2023. Watch Halo The Series Trailer below.
Where Can I Watch the Second Season of Halo?
The second season of Halo isn't out yet. When it's released, you'll be able to watch it on Paramount Plus.
Follow us on Twitter and never miss a moment of the exciting updates and announcements from your favorite seasons.