Nicky and Pierre, a pair who used to be famous and seemed to have it all, are getting a divorce. This is sad news for everyone. When they broke up, it sent shockwaves through their large group of friends, fans, and well-wishers. Nicky and Pierre's breakup is the end of a big part of their lives. It has left them with a complicated web of feelings and broken hopes.
As a power couple admired for their success, charisma, and what seemed like an unbreakable bond, their choice to split up has made many people question how fragile love is and how unpredictable relationships can be. Nicky and Pierre's split is a sad warning that even the strongest relationships can end.
Nicky And Pierre Divorce
Nicky Champa and Pierre Boo, two well-known social media influencers, and husbands, have decided to quit their relationship. The couple, who was married in August 2022 and had been dating since 2017, have chosen to separate after over 6 and a half years of marriage. It's a little tricky with social networking. Champa describes his and Boo's choice in an exclusive interview with Out: "Our romance became a brand.
On Twitter, Pop Hive shared their thoughts regarding Nicky Champa and Pierre Boo:
TikTok viral couple Pierre Boo and Nicky Champa announce they are divorcing. pic.twitter.com/Zs4A3SEIKn

— Pop Hive (@thepophive) July 9, 2023
He continued:
"I want to say I have nothing but love and respect for this person. I spent my entire twenties with this person. I grew up with this person. He's a very special person and will always remain that way for me."
Additionally, you can explore further personal matters of various celebrities here:
The 27-year-old blames the breakdown of their relationship on the nine-year age difference between him and Boo (Boo is 36 years old) and the ongoing pressures of being social media stars.
"I think as you age, you kind of realize different things," he said. "Then on top of it, the social media aspect of it and people constantly comparing ourselves to each other and the pressure of maintaining this image. It almost became, I would tell people, like a Black Mirror episode."

"It was almost like I felt trapped within an ideology of what we've become," he continued. "I can only speak for myself. I lost myself in this relationship, incredibly. I sacrificed a lot for this relationship. I dedicated myself to this relationship and the brand that we were building. I think that at this stage in my life, I had to choose me and pick me first. And I think [Pierre] had to do the same, and that's the direction we're heading in."
Boo announced the breakup of his and Champa's relationship in a brief message on his Instagram Stories earlier today. 
"We broke up," Boo wrote.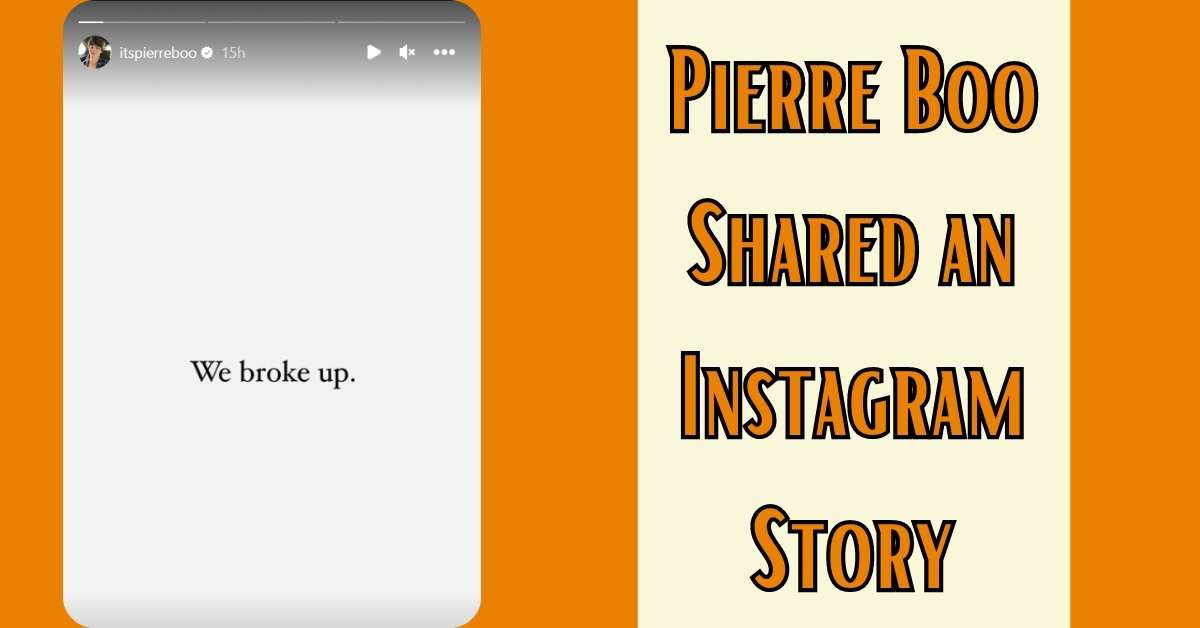 The two shared a joint YouTube channel, where their videos were watched by around 2.5 million viewers. Because they are now both concentrating on various stages of their careers, Champa claims that he and Pierre will no longer be producing content together after their breakup.
"I will be continuing my own process," Champa tells Out. "I recently started working with CAA (Creative Artists Agency) and I want to focus more on acting and modeling. So that's my pursuit and also social media on top of it.

"I think my biggest goal is to find my voice," Champa continued. "I think that for a long time I was kind of shadowed by the brand that we created and I didn't have the platform or space to be myself. That's what my focus will be going forward."
Stay informed and up to date with the latest news, trends, and insights at LeeDaily.com. Explore our articles and be part of our community, where knowledge meets curiosity every day.